Somehow it's already mid-summer, which means your resolve to go out this summer only has a few more months to go (OK, a lot more months: It's not gonna cool down 'til at least the end of October). Make that resolution a reality by hitting the newest openings in LA, which include your new go-to Glendale bar, a burger spot in Malibu, some fancy sushi in the Valley, and possibly the oddest-sounding LA restaurant opening of all time.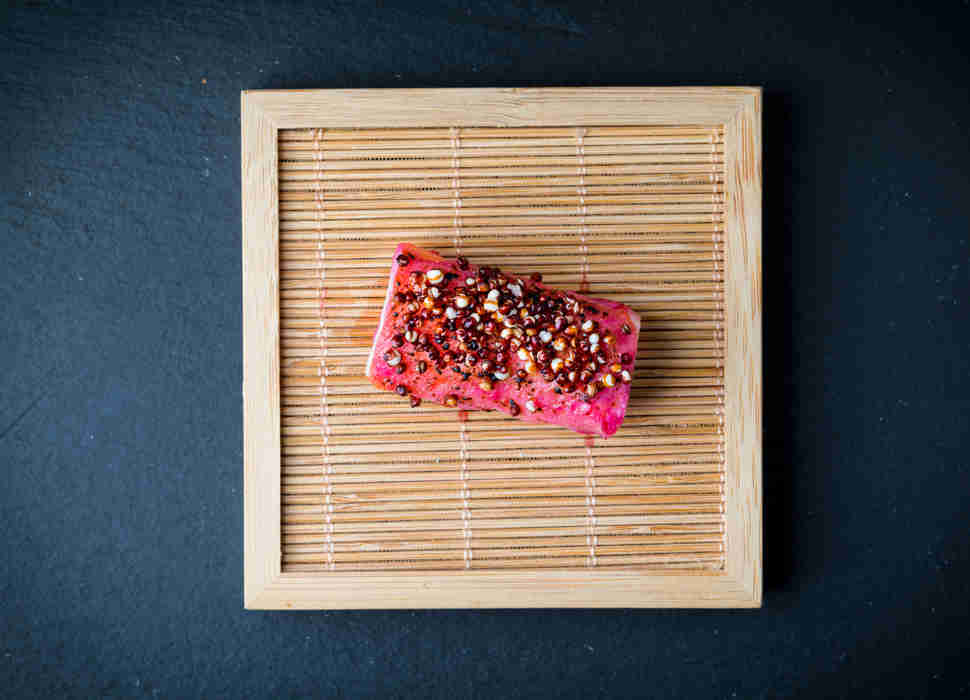 Sushi|Bar
Encino
Chef Phillip Frankland Lee has basically taken over Woodley Plaza and singlehandedly made the Valley enclave of Encino a restaurant-destination neighborhood. His latest is a sushi bar with eight seats and a first-come, first-serve omakase menu that may upset purists while it pleases palates; dishes could include salmon belly on prawn tartare with lemon and caramelized crab legs with red beet mustard.
Culver City
This mysterious, much-hyped new project from former Red Medicine/current Destroyer Chef Jordan Kahn's not for the weak-walleted: a set menu for dinner costs $250. But, when it's been described by the team behind it as "a dimension of cuisine that is neither rooted in tradition nor culture -- it is from a time that is yet to be, and a place that does not exist," it's impossible to not be intrigued. Early reports make it seem like the OK Computer of restaurants: moody, unique, and boldly futuristic.
Hollywood
Less a "room" than "an outdoor adult playpen," the rooftop hangout at the DREAM Hotel is poised to be a big player in Hollywood's nightlife scene, with DJs spinning pool parties on weekends, a food menu including crudos and and entrees like brick-oven chicken, and weekly club nights and private events.
Vestry
Mid-Wilshire
This hidden, members-only whiskey bar above Tom Bergin's has been threatening to open for years, and it's finally here, complete with church pews, stained glass, and more than 200 bourbons and ryes.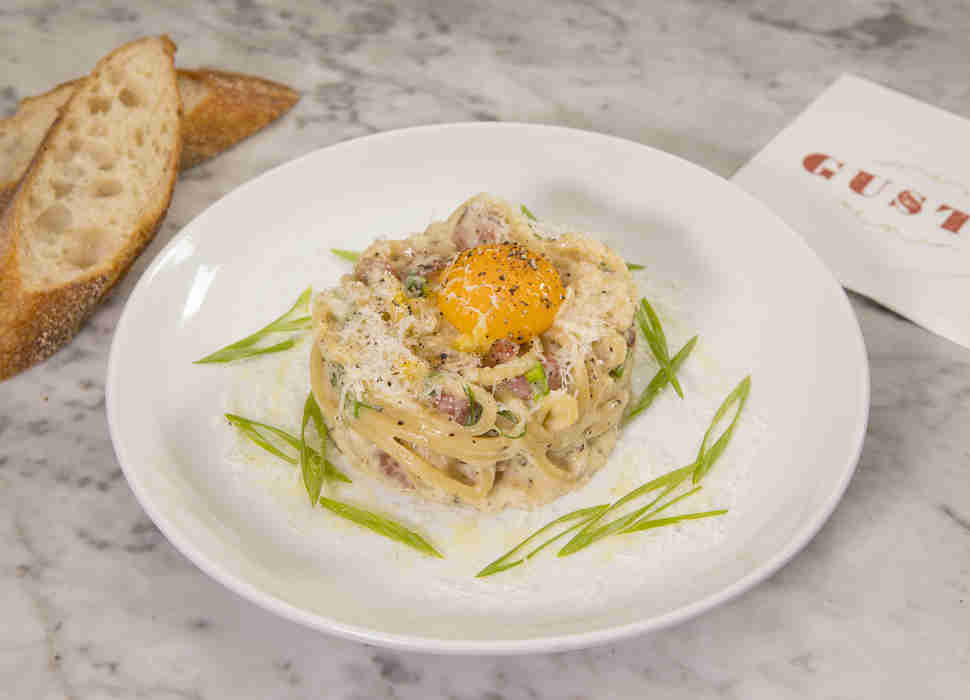 Gusto 2.0
Mid-Wilshire
Chef Vic Casanova's tiny, pasta-forward Gusto was a longtime hit in its teeny-tiny space off La Cienega and Third, while his much-larger steak spot Pistola down the street had a harder time captivating clientele. What to do? Move Gusto into Pistola's spot, of course: The new, expanded restaurant includes pizzas and a full bar, as well as favorites from the old spot (mmm, farfalle).
Downtown
This 18th-floor, speakeasy-themed cocktail lounge at the top of the new Hotel Indigo boasts Hollywood-history-themed cocktails (the Mann Chinese! The Brown Derby!) and a food menu with short rib flatbreads and a $5 happy hour from 5-7pm.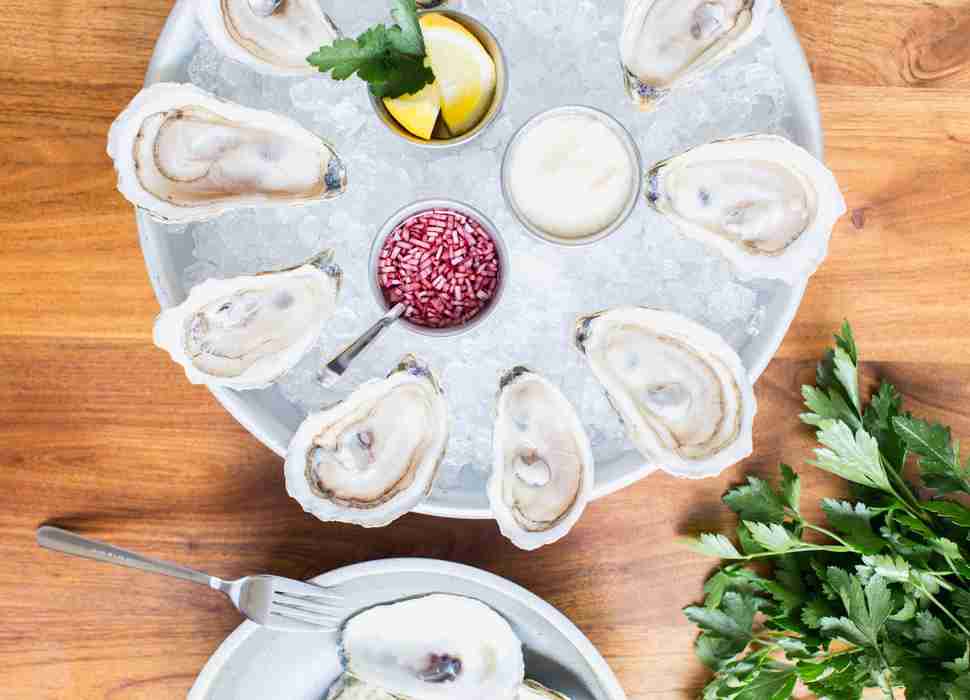 Hayden
Culver City
Not just a criminally underrated late '90s singer-songwriter (seriously, check out his album "The Closer I Get"), Hayden is also now an oysters-and-wine-bar in Platform, the seriously-close-to-the-subway new development in Culver City. The chef's a James Beard semifinalist, and he's making breakfast bites like buckwheat waffles and braised lamb sandwiches with charred summer squash.
Wild Beast
West Hollywood
Verlaine has become one of the most talked-about new restaurants of the year, thanks to Mexican Chef Diego Hernandez's heady pedigree; this new hidden bar at the front of the restaurant is likely to continue the trend, with bar bites like ceviche and octopus tacos, and cocktails like the brandy, citrus, and pomegranate Jack Rose.
The San Fernando
Glendale
This new, fancy-ish drinks spot just up from Golden Road in the beloved former Big Fish space is set to be a local favorite thanks to a laid-back vibe, shrub-forward cocktails, a 3-7pm happy hour, and entertainment including karaoke, jazz, and singer-songwriter nights.
LAX Area
This airport-adjacent restaurant-turned-food-hall boasts the staff of The Bellwether as its culinary consultants, which means delicious choices from partners like Bludso's Bar & Que and a varied menu of international options ranging from Hawaiian burgers to tangerine chicken. Oh, and there's also an all-you-can-eat brunch on weekends.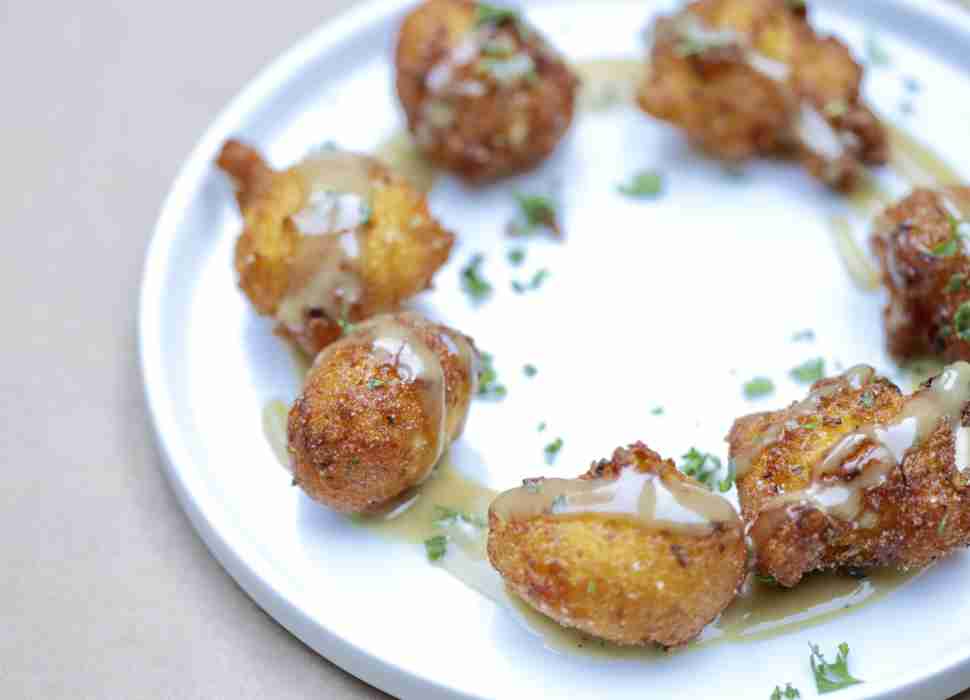 West Hollywood
Jason Fullilove's Melrose soul food restaurant has been operating as a popup on and off for months, but the thing's finally brick-and-mortar real, which means you don't need to check on whether it's in operation to enjoy lemongrass BBQ ribs and fried okra with violet mustard, all in an open-air patio location behind Melrose Umbrella Co.
Malibu
Make your next beach day burgerrific with this new make-your-own meatwich shop, which boasts local music-dude Cisco Adler as a partner. The ingredients are organic, and in addition to standard beef burgers, they've also got a glazed tuna wasabi option as well as house-made vegan patties.
Santa Monica
Speaking of meat by the ocean, uh, this new restaurant is called Meat On Ocean... because it serves meat, and it's on Ocean Avenue. The decidedly non-vegan offerings include homemade rillettes and terrines, as well as Colorado lamb racks. What more do you need to know?
Sign up here for our daily LA email and be the first to get all the food/drink/fun Los Angeles has to offer.