It's almost as if there's a race to open great restaurants before the end of the year in LA: this month's notables include a long-anticipated NY favorite and Akasha Richmond's new Culver City Italian spot. For those -- and much more -- check out our list of the best LA openings of September 2016.
All of the restaurants on this list are part of our ongoing quest to find this year's best new restaurants in America, and we're combing through every opening in every Thrillist city. Get involved on Instagram -- #BestRest2016 -- to let us know your picks and your favorite dishes at each of these new spots.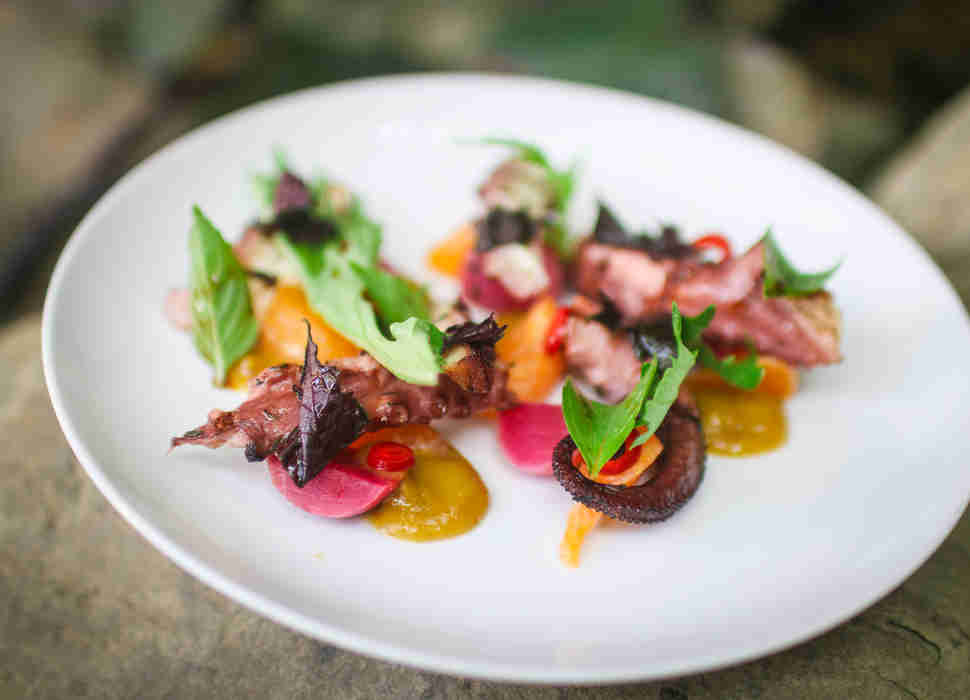 Santa Monica
Not really a new opening so much as a reinvention, the long-standing SaMo institution -- long known for its beautiful patio and totally-just-fine food -- has reopened after undergoing a renovation (begone, outdated carpet!!) and, more importantly, hiring a fresh-faced chef: Miles Thompson, whose Echo Park restaurant Allumette was one of the great under-appreciated prix-fixes in town before it closed. He's doing Sichuan pork dumplings with cured salmon roe, black vinegar, and tarragon and duck confit with rose geranium, sweet potato, and pomegranate, among other dishes clearly meant to realign the restaurant with the Westside's current tastes.
West Hollywood
The longtime NY seafood power-spot (it was Open Table's most popular reservation in NY last year, FWIW) is finally open at the corner of Melrose & San Vicente, with an open-air retractable roof for year-long outdoor dining, and a menu that boasts spicy king crab hand rolls, Japanese-influenced wagyu on a rock, and a killer whole crispy fish.
Culver City
When he was at the neo-Vietnamese spot Red Medicine (RIP), Jordan Kahn was sort of known as a critically acclaimed bad-boy chef who could make a mean banh mi; his new weekday-only spot, Destroyer, carries his rep in the name and in breakfast-and-vegetable-centric dishes like organic hen eggs with crispy potatoes and mushrooms, and raw and cooked tomatoes with puffed rice and gooseberries. And, you gotta check out the website, which has an old-school video game using the restaurant's logo at its bottom (seriously).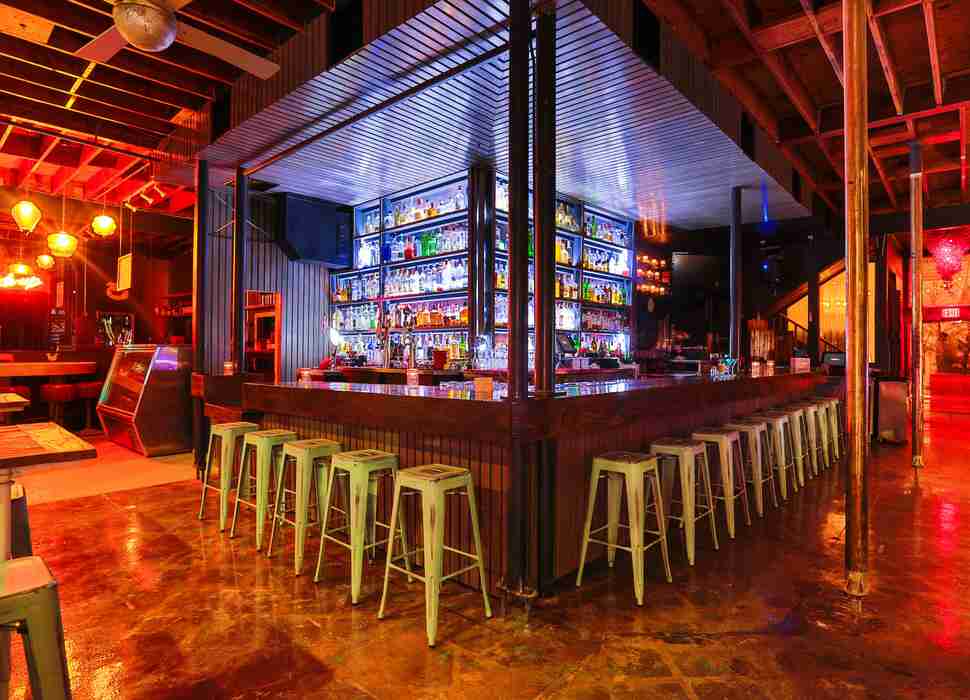 West Hollywood
Want to do an eating/drinking/playing games three-in-one date (or brunch!!) without heading to the Eastside? Bingo: Sandbox, now open in the old Bugatta space on Melrose, is your fun-spot, with pinball, ping-pong, Skee-Ball, and more, as well as $16 bottomless Champagne on weekends and two happy-hours per day during the week. Basically, bring your party pants.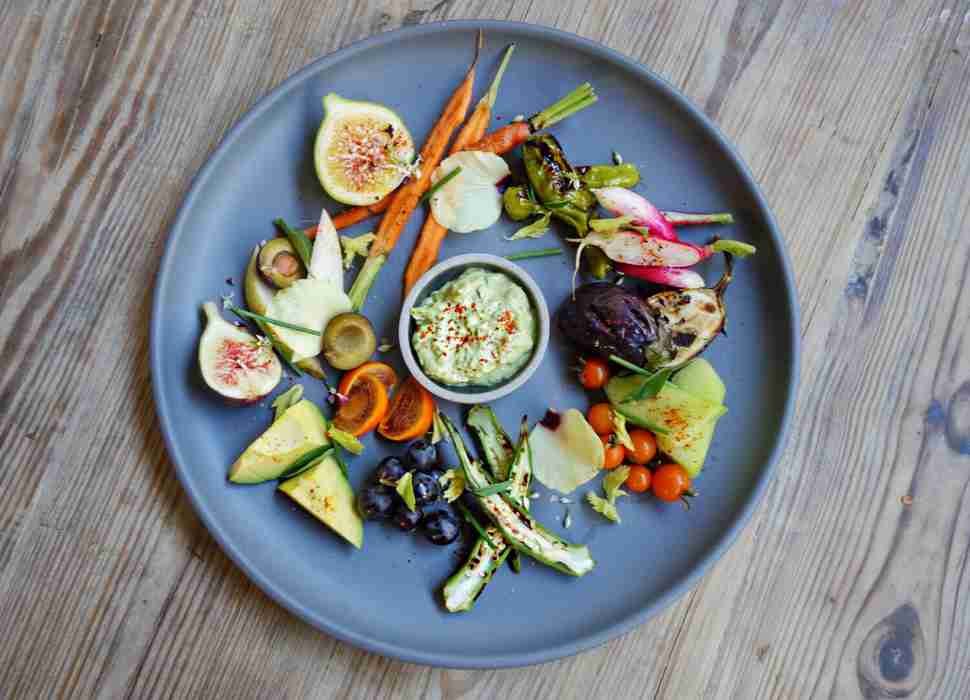 Downtown
Josef Centeno seems like the kind of dude that can't just stand still and enjoy his success: the praised guy behind Bar Amá and Orsa & Winston has just renovated Ledlow for what seems like the third time in as many years, changing half of the restaurant to the newbie PYT, a plant-based (but not all-veggie) addition to his small-but-strong empire. Dishes include spelt mac & cheese with celery root and baby bok choy with grilled lemon cucumber and crispy torpedo onions over faro.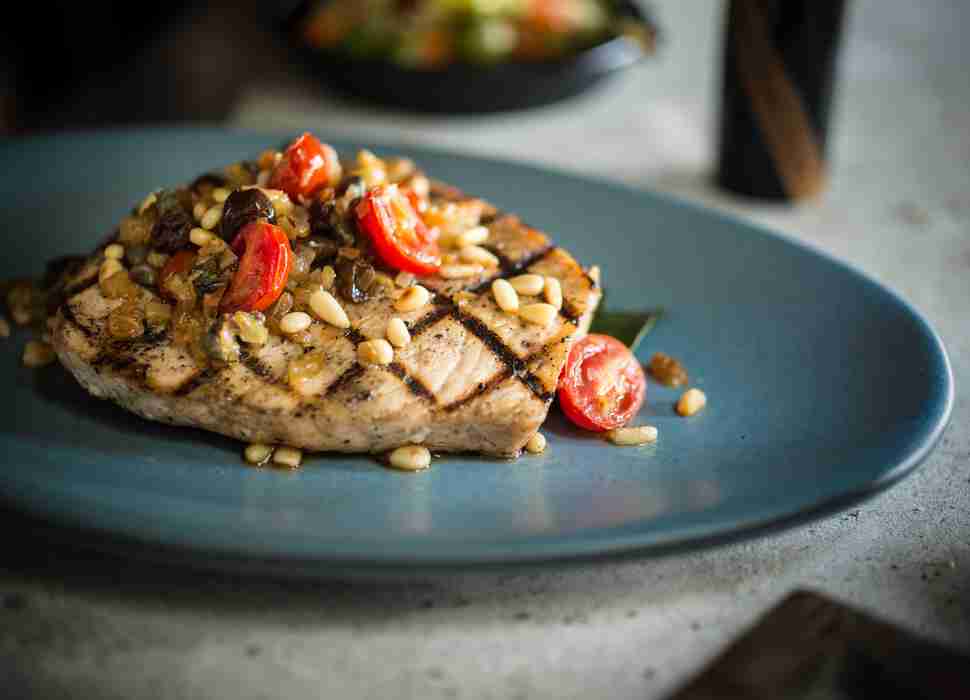 Culver City
The newest addition to Culver City's restaurant row comes from one of its most revered tenants: Akasha Richmond, whose eponymous restaurant has been a neighborhood anchor for almost a decade. Her new spot is her ode to Italian food, with the menu including grilled octopus with chickpea puree, crispy chickpeas & escarole, stone-hearth pizzas made from organic flour, and handmade pastas including spinach-pasta lasagna verde with short rib, prosciutto & mushroom ragù, which can be washed down with a drink menu that features six takes on a Negroni.
Echo Park
Do you remember when Pizza Buona was hit by a car a few years ago and closed and the entire neighborhood was sad because the near-perfect chewy dough and goopy cheese that was a pre-gentrification neighborhood favorite was gone forever? Well, it's not gone anymore: they've re-opened just down the street from the original location. Phew.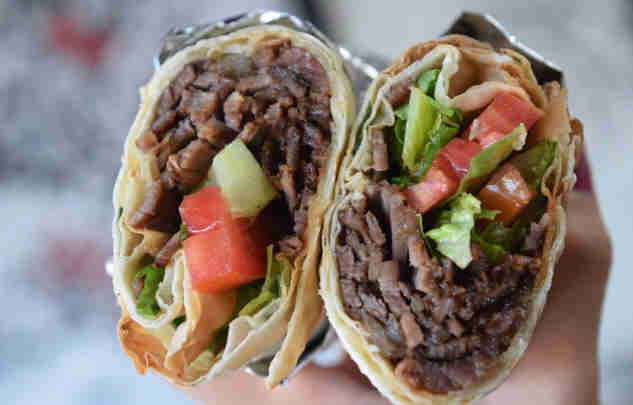 Mid-Wilshire
It'd be pretty easy to write this airy bowls-and-wraps spot off as a Mediterranean-leaning Chipotle-wannabe: the menu's basic and served at the counter with your choice of rice/sandwich/bowl/salad and chicken/steak/etc. with sides and sauces extra. But then -- BAM! -- you try the perfectly seasoned, crispy-on-the-outside-juicy-on-the-inside spit-roasted steak and realize it's not just a Mediterranean-leaning Chipotle wannabee: it's a really, really, really good Mediterranean-leaning Chipotle wannabee.
Thai Town
Sure, the Harvard & Stone to Jumbo's and back to Harvard & Stone Thai Town barcrawl is fun -- but what if there was another great spot to add to it? Enter Tabula Rasa, a mellowish beer-and-wine bar for a mellower cool-off between the two party spots. They've got rotating brews from breweries like Saint Archer and Smog City, as well as a small food menu including a Cuban sandwich and pretzels with spicy mustard.
Sign up here for our daily LA email and be the first to get all the food/drink/fun Los Angeles has to offer.