Ask any restaurateur, and they'll tell you: September is a tough month, what with tourists packing their things and kids heading back to school. Thankfully, though, some brave ones still opened up new spots this month, which is why we're here to tell you about an amazing new Downtown spot from the Hatfields, one of the best new noodle joints in the city, and a burger place we somehow slept on that you've got to get to, like, now.
Recommended Video
Here's Where to Get Discounted Pie for Pi Day
Downtown
Quinn and Karen Hatfield are two of the most recognizable restaurateurs in LA (Odys and Penelope! Sycamore Kitchen!), so this new opening from them downtown is a big deal. It's on the casual side of their spectrum, which means you can expect burrata toast, Napa cabbage slaw, and spaghetti pomodoro for dinner (and soon, lunch).
Silver Lake
Fine, it's not a restaurant, but this new wine shop's claim to fame is that it's run by one of the only female sommeliers in the city. She's not just putting up rare vintages, though; she's doing it in an approachable, fun way, with an animal-inspired wine tasting chart as well as grab-and-go snacks and gifts.
Sawtelle
This ultra-traditional, cafeteria-ish udon spot's got noodles served the way they do it in Japan -- made to order, with options including spicy chicken and tomato variations -- as well as rice bowls and tempura skewers.
Santa Monica
OK, we'll be honest: We totally missed this one when it opened at the very butt-end of July. But it's our duty to tell you about it now, 'cause we've eaten there since, and it's easily one of the best new burgers in LA: all wagyu beef, grilled a la In-N-Out, with insane milkshakes and pies on the side. It's from the Sugarfish people, so be on the lookout for one near you, soon.
Venice
Perhaps the most-controversial new opening since Vespertine outed itself as the Radiohead of LA fine dining, MTN is an izakaya in Venice from the Gjelina guys, so you know what that means: the food's pricy but great ($18-20 ramen is the early hook), the lines to get in are long, and you WILL be judged by the too-attractive wait staff, unless they recognize you from an audition earlier in the week, in which case you'll be judged extra-hard.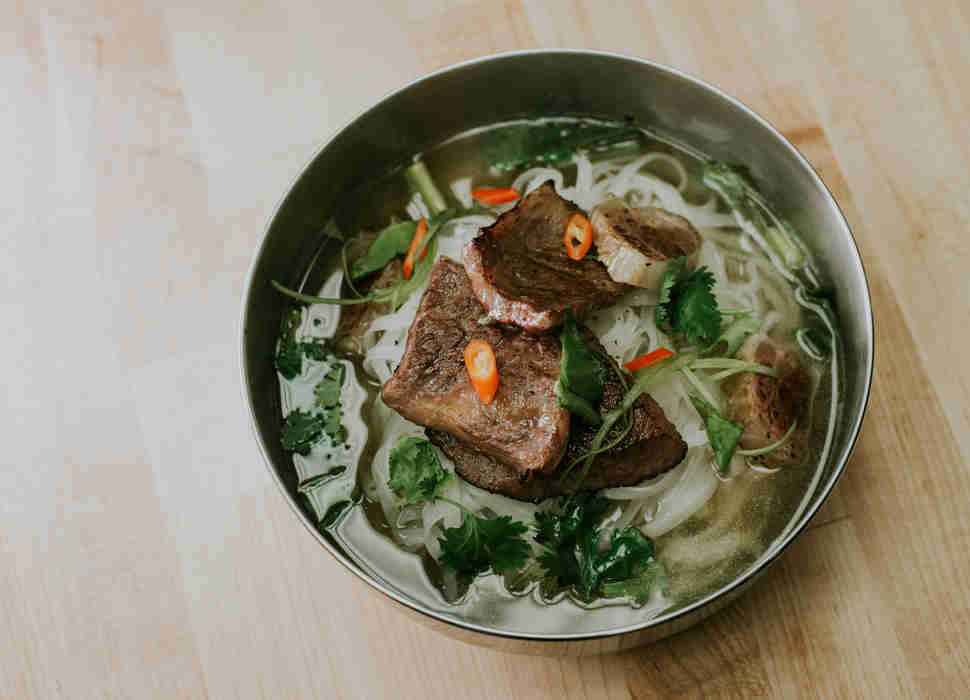 Silver Lake
On the other end of the new-noodle spectrum, We Have Noodles gets points not just for truth in advertising, but for being ultra-casual and insanely delicious. The cold sesame noods are show-stoppers, and the team's pedigree (they got their start at Smorgasburg) means they couldn't be friendlier.
Sign up here for our daily LA email and be the first to get all the food/drink/fun Los Angeles has to offer.