W
W

hile you were busy eating holiday ham, latkes, and brisket last month, there were tons of great new restaurants throwing open their doors to help you continue your feasting into the new year. You'll want to hit all of them, including a major French import, a new installment from the Drago family (some of LA's best-known restaurateurs), and a high-end NY-based sushi spot. These are the best new LA openings you may have missed due to the holidays.
Recommended Video
This Pizza Dip Lets You Throw a New Kind of Pizza Party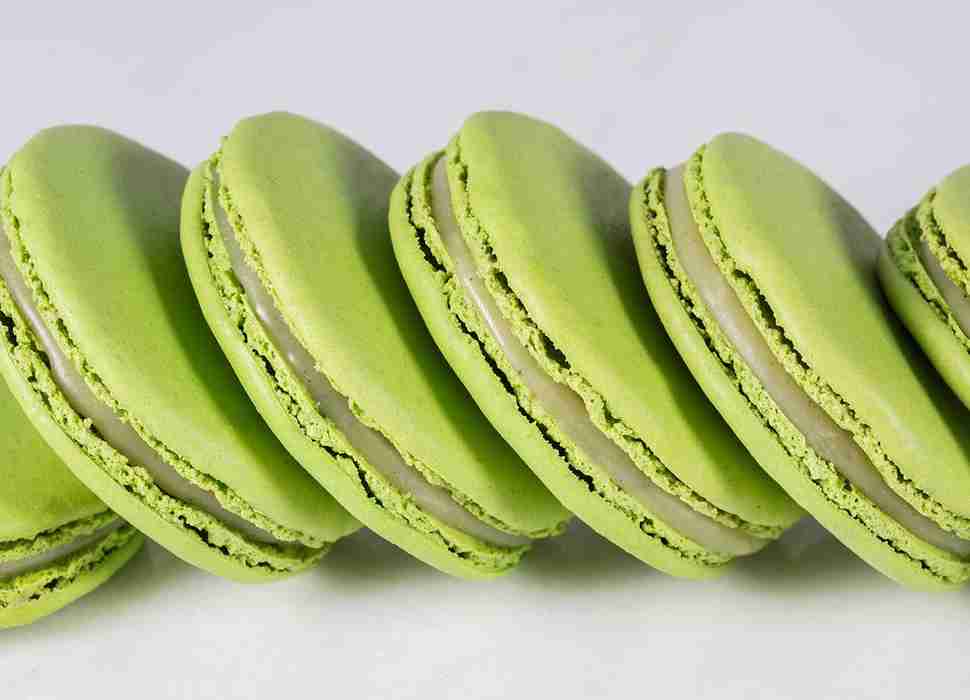 Mid-Wilshire
This French import is known for its macarons, which explains why its bakery case has already drawn a long line whipping all the way towards the Grove's parking lot. There's also a separate cafe both inside and out that's serving classic French lunch and dinner options, including omelets and frisée salads. Since you can also snag dessert at the table, just skip the bakery line entirely and head for the full meal.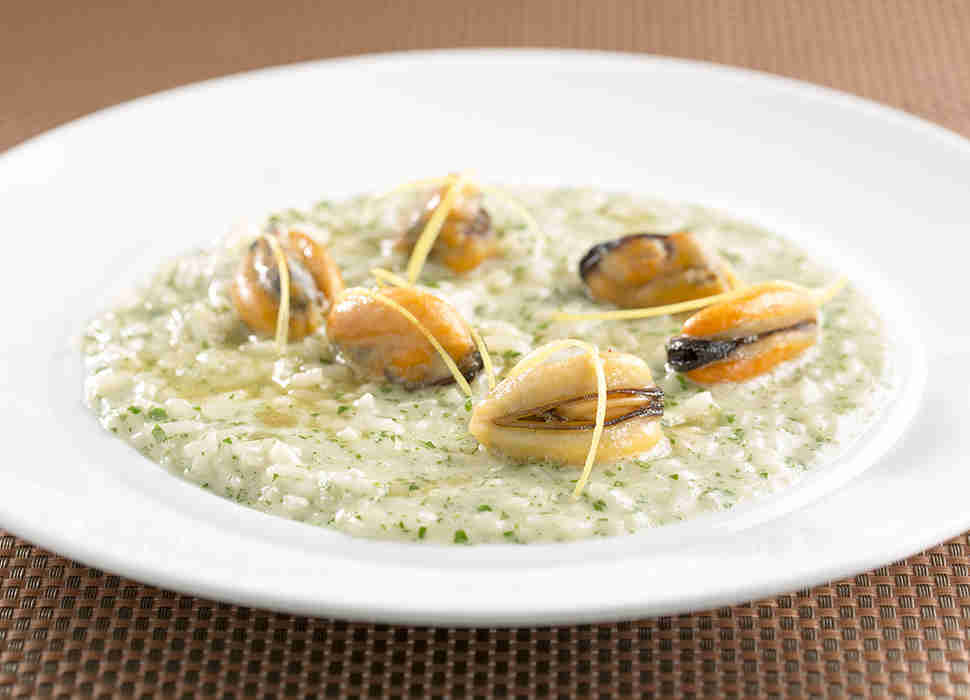 Mid-Wilshire
Since the '80s, the Drago siblings have individually opened a slew of great Italian restaurants in LA, including Il Pastaio, Drago Centro, and Osteria Drago, making them LA's first family of Italian food. For their latest restaurant, the brothers have teamed up for a modern-looking trattoria with hard lines and pastel colors. The focus is on classic pastas, like cavatelli al ragù di capriolo with house-made shells, venison ragù, and porcini mushrooms, and pizzas, including a cacio e pepe with cheese, ground black pepper, frisée, and shaved pecorino cheese, all served inside the recently remodeled Petersen Automotive Museum -- home to a totally visit-worthy collection of classic cars. Salute!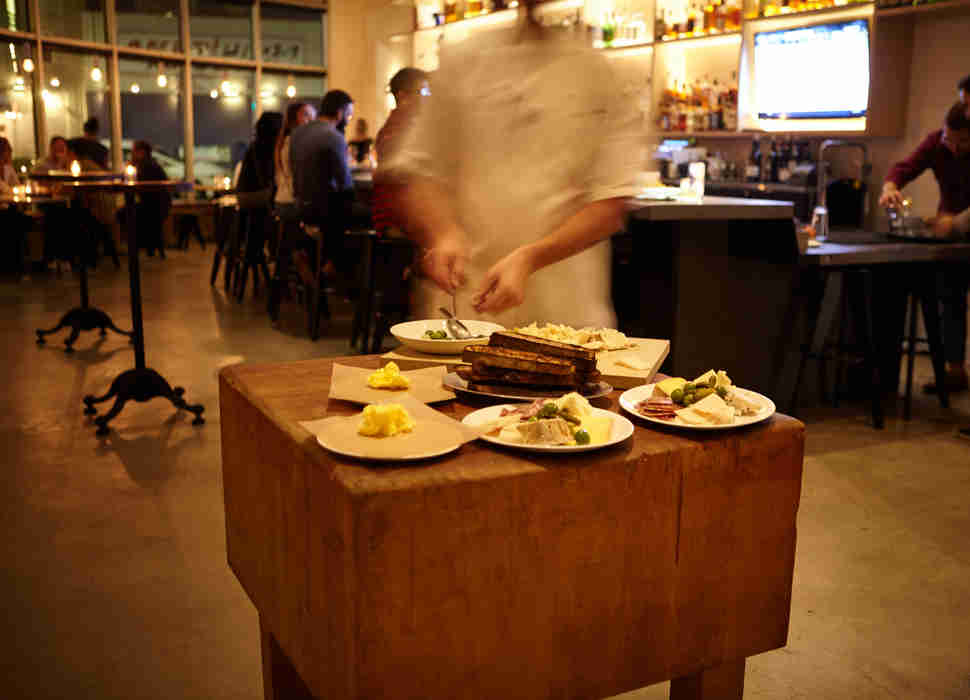 Mid-Wilshire
Just opened quietly in a new mixed-use complex on La Brea near Wilshire, Commerson is the kind of delicious, unpretentious restaurant that could anchor a neighborhood that's home to many new apartments but not a lot of date-friendly dinner options. The chef used to work for Michel Richard and Daniel Boulud, but here he's using those formidable chops for approachable dishes like a white shrimp & chorizo burger and a roasted free-range mushroom chicken with a perfectly crispy, salty skin and juicy interior that may be among the best roasted chicken dishes in the city. Be sure to also sample from the table-service rare cheese cart with selections picked by the chef.
Hacienda Heights
Here's an interesting one: The Panda Group -- yes, the group responsible for your orange chicken obsession -- has opened the first US location of this new upscale Japanese BBQ spot (which has over a dozen locations in Taiwan). It has cushy banquettes, a wood-paneled ceiling, and an $88, 10-course omakase-only menu that includes many variations of prime beef, as well as uni with egg custard and bone marrow rice. If it's a success, it stands to reason that many, many more locations will follow.
West Hollywood
LA's more of a sushi town than NY, but any time a big-name sushi chef from there lands in town begging to be taken seriously, it makes sense to give them a chance. That is why if you have some serious extra coin, it's worth checking out Sushi Ginza Onodera. This Michelin-starred, 16-seat sushi import is not going to be anyone's idea of a cheap meal (the omakase is $300 per person), but if you're down to splurge, it's instantly become one of the hot-ticket meals in the city, with wild fish flown in daily from Japan and the menu changing every day.
Brentwood
California Pizza Kitchen started as a local favorite before blowing up into an international phenomenon, which is why this new Brentwood Gardens opening is important: The two founders of CPK are also the primary owners here. They're not doing another take on BBQ chicken pizza, though; Bottlefish is a seafood-centric restaurant, which means classics like lobster rolls with tarragon butter and whitefish Milanese with arugula. It will be interesting to see if their takes on these dishes become favorites here and beyond, or whether the CPK empire is pizza-only.
Santa Monica
When it opened in 2013, Fork in the Road rapidly became a neighborhood favorite thanks to delicious food, killer cocktails, and a beach-city vibe. But in 2015, the restaurant closed down after a massive kitchen fire. Thankfully, it's literally risen from the ashes to return with a brand-new chef serving a California-meets-Mediterranean menu including a lavender-tomato tarte Tatin and duck leg confit with Brussels sprouts.
Sign up here for our daily LA email and be the first to get all the food/drink/fun Los Angeles has to offer.