The Restaurateur Behind Pijja Palace Wants You to Eat Real Food While You Watch the Game
The best places to watch the game in LA aren't sports bars, and they're worth a visit even if you're just there for Rihanna this weekend.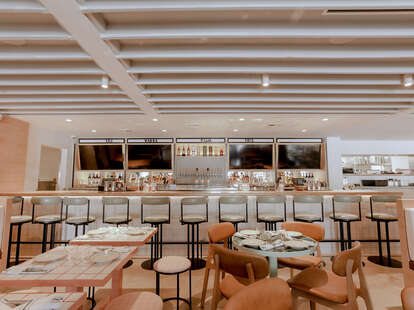 Photo by Eman Raif, courtesy of Pijja Palace
Photo by Eman Raif, courtesy of Pijja Palace
Restaurateur Avish Naran can't stand bad sports bar food: "If I'm going to eat a bunch of calorie-driven bullshit, I'd rather have it be artfully done, with some care put into it," he says. So he opened his own—Pijja Palace, the Indian-influenced sports bar on the Silver Lake/Echo Park border that has earned high praise on both the local and national levels.
Naran is an Echo Park native and a big fan of LA sports. It helps that the city has had consistent winners for the last 30-ish years—even when the Lakers and Rams are down and the Dodgers flame out again, LAFC is there to pick up the slack—but our sports bars aren't really up to snuff, Naran says: "I love sports, but there are so few options to watch the game and have a meal driven by chefs. I just wanted to go to a restaurant and watch the game."
So it is not enough that Pijja Palace has a clever concept, fusing Indian flavors with sports bar classics like pizza, wings, and onion rings. Each dish is carefully thought out, planned, and executed. They brine their tenders, marinate wings for days, ask relatives for family recipes, and test and extensively tweak every item. They also keep innovating, building new dishes and having fun. Sometimes that inspiration comes from the farmers market when Pijja Palace's chef Miles Shorey stumbles across some particularly good Indian eggplant, and sometimes ideas will occur to Naran out of the blue, maybe while he's messing around on YouTube at the car wash and decides Nihari Pasta sounds cool.
"We're really just a group of friends bullshitting and having fun, but also thinking a lot about it to create good stuff… I try to keep the work environment at Pijja Palace like a high school project, and not like some tweezer Michelin-star restaurant," Naran says.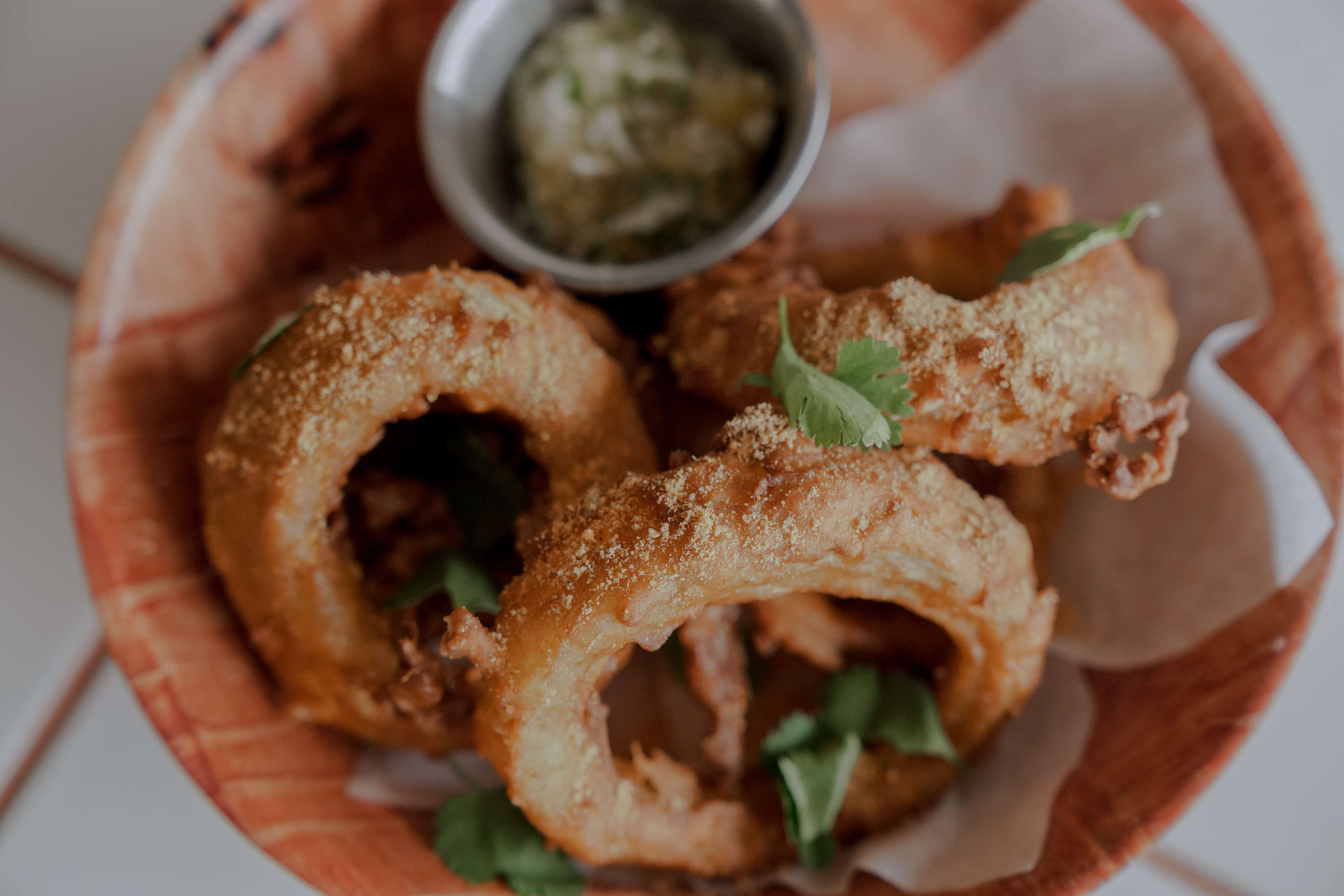 That doesn't mean that tasting menus are unfamiliar territory. Naran and his team all have fine dining experience. In fact, they're running a Super Bowl special in a tasting menu format this weekend. They're serving five courses during the game, running through some of their biggest hits back to back to back, starting with their Dosa Onion Rings and moving to wings, Baked Malai Ziti, a choice of pizza, and ending with S'mores. They'll also have cocktail specials, leaning into riffs on classic drinks from Philadelphia and Kansas City, including a Philly Fish House Punch, a Kansas City Ice Water, and a Horsefeather.
The fact that they not only attempt but pull off a tasting menu and no one bats an eye is just more evidence that Pijja Palace is unlike any traditional sports bar. So if Naran is going to go somewhere else to watch a game, including the big one this weekend, it would be a place where they put genuine care into what they're serving, a place with ambitions a little higher than frozen wings and stale beer run through dirty draft lines, maybe not a sports bar so much as a bar with sports. This is the spiritual company that Naran and his crew want to keep.
To aid in that effort, we've put together a list of our favorite non-traditional venues to watch sports across several categories, places that will have the game on but that will also make a worthwhile stop for people who are looking forward to this weekend's Rihanna concert more than whatever sports are happening around it. Here are eight great places to watch sports that actually have good food: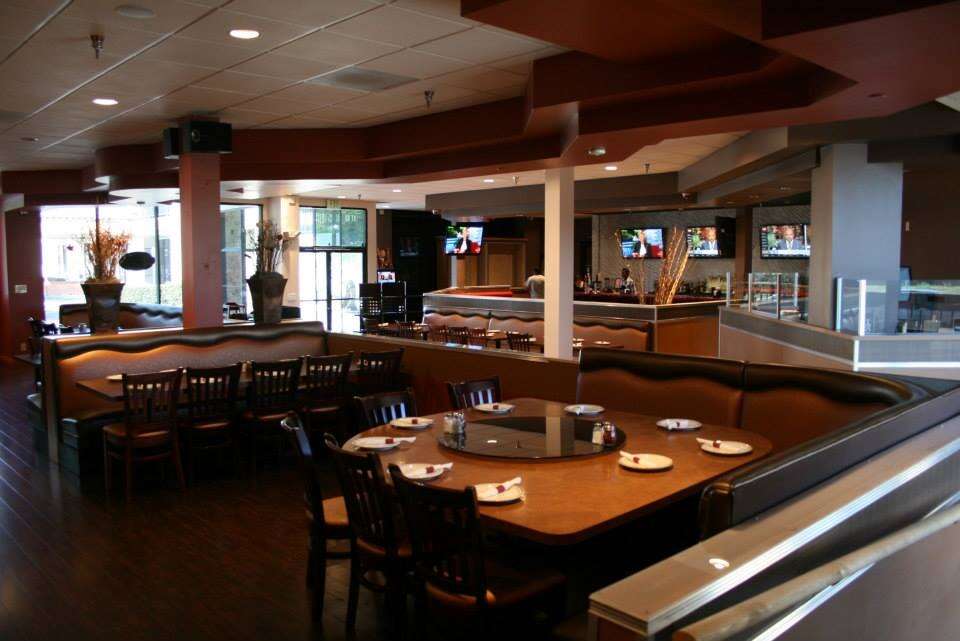 Artesia
"Without Julio's Pizza, there wouldn't be a Pijja Palace," Naran says. Years ago, an Indian family took over longstanding Julio's Pizza in Eagle Rock and updated the menu with Indian flavors and dishes, adding things like Masala Wings, Desi Jalapeño Poppers, Samosas, and Chicken Tikka Pizza. That original Eagle Rock location is closed now. However, their second location in Artesia is still going strong, with food that remains well-executed and fun, solid cocktails, and the right number of TVs. It's exactly the kind of thing that inspires Naran. "It's like the Michael Jordan version of our Kobe Bryant," he says.
How to book: Walk in or order online.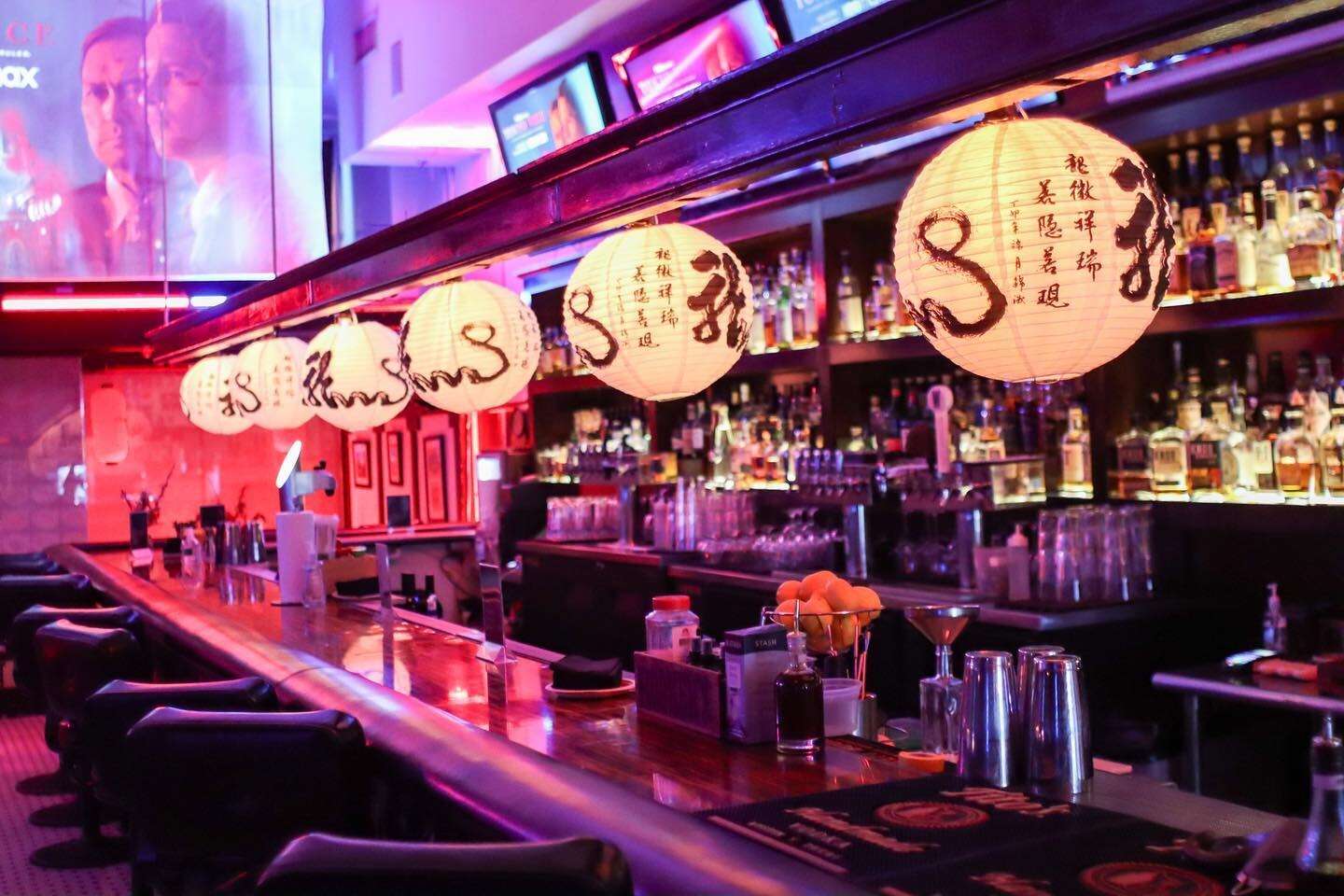 One of our favorite Japanese-American institutions is also a fantastic and low-key place to catch a game, with great beer and whiskey, a lovely patio, and a very solid eclectic menu of pan-Asian drinking food. There are Teriyaki Sliders, MaPo Tofu Tacos, a Bulgogi Burger, and a whole sushi menu. For the Super Bowl this weekend, Don Tahara's place is also running some shockingly affordable drink specials and deals on wings, sliders, and team-appropriate Kansas City Ribs and Philly Cheesesteaks.
How to book: Walk in, or make reservations for large parties by email to info@farbarla.com.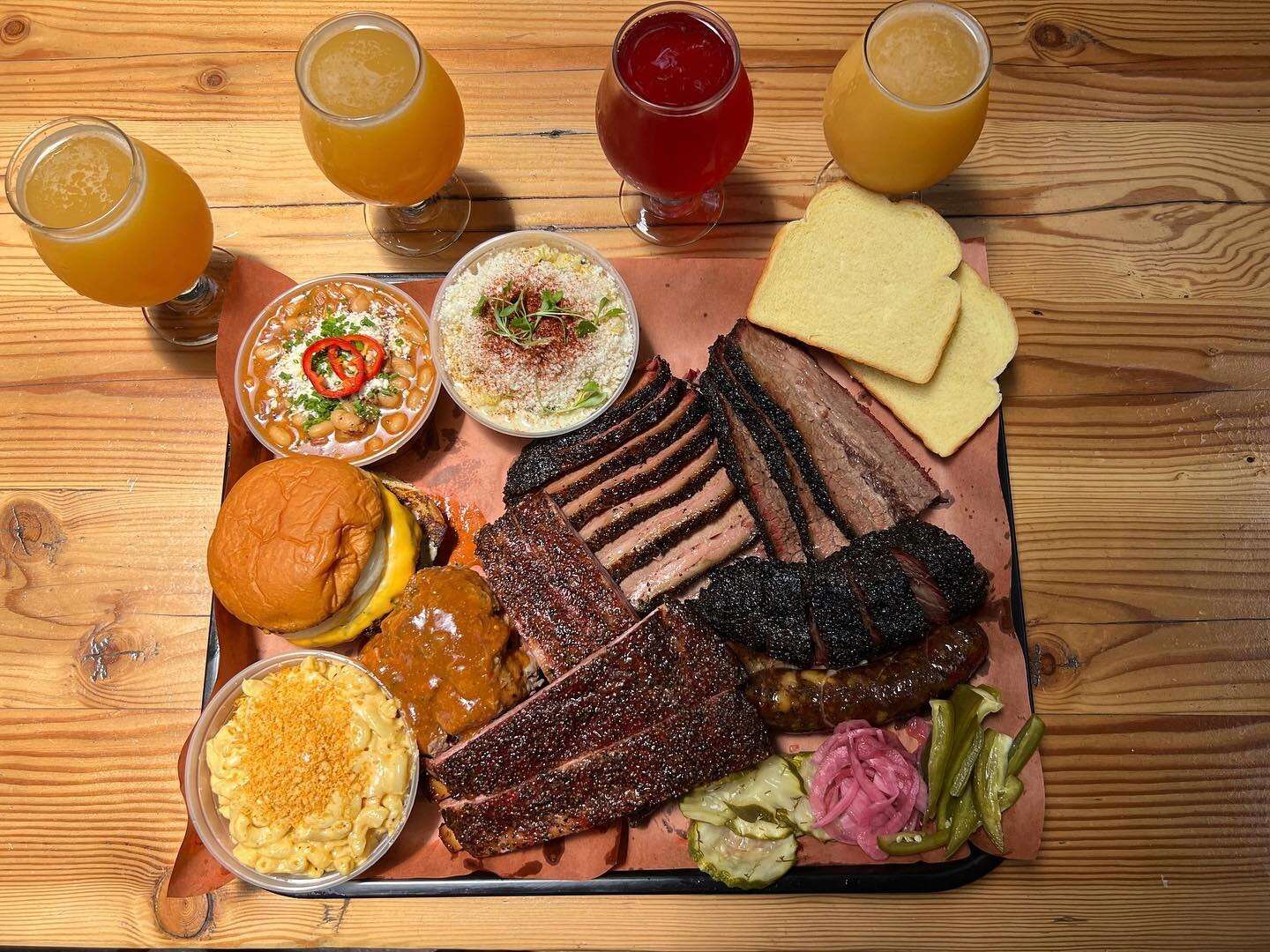 Barbecue, beer, and sports are such an obvious combination that it is easy to slide toward parody—Football! Meat! Yelling!—but there is something alchemical about the pairing. Moo's makes some of the best barbecue in the city, serves fantastic beer, and has a TV setup that's practical and efficient. With a few over the bar, a couple inside, and one out on the patio, enough to guarantee a good viewing experience if you want it, but not so many that it feels intrusive if you'd rather eat your incredible brisket in peace.
How to book: Walk in or order online.
If you showed a picture of Bludso's Bar and Que to someone waiting in line on the Compton sidewalk in front of the old Bludso's BBQ around 2009, they would scarcely believe it was from the same Kevin Bludso. The old one was a revelation, a simple storefront with just a couple stools and two big smokers out back that cranked out what was, at the time, probably the best barbecue the city had ever seen. The La Brea location is something entirely different, palatial in comparison, with a full bar, a solid beer list, tons of seating, and TVs all over everywhere. Best of all, they're still kicking out excellent barbecue, even in the fancier digs.
How to book: Reservations available through their website, online orders through Toast.
Hawthorne and Culver City
As a collective, our local breweries make great sports viewing locations, laid-back spots with plenty of open space, interesting and ever-changing pop-up food vendors, and (obviously) good beer. LA Ale Works, in particular, is an ideal sports destination at either their newer Culver City or original Hawthorne tasting rooms. Hawthorne is bigger and breezier, with a classic industrial park brewery vibe, while Culver City is a little trendier, with more of a brewpub feel at the transit-friendly Ivy Station mixed-use development. This weekend, both locations will be hosting parties for the Super Bowl, with games and prizes for guests and several food pop-ups—Pasta Selvatica in Culver City and Mussels & Pearls, Saulito's BBQ, and Frenchip Cookie Co. in Hawthorne.
How to book: Walk in or request a reservation in advance through their website.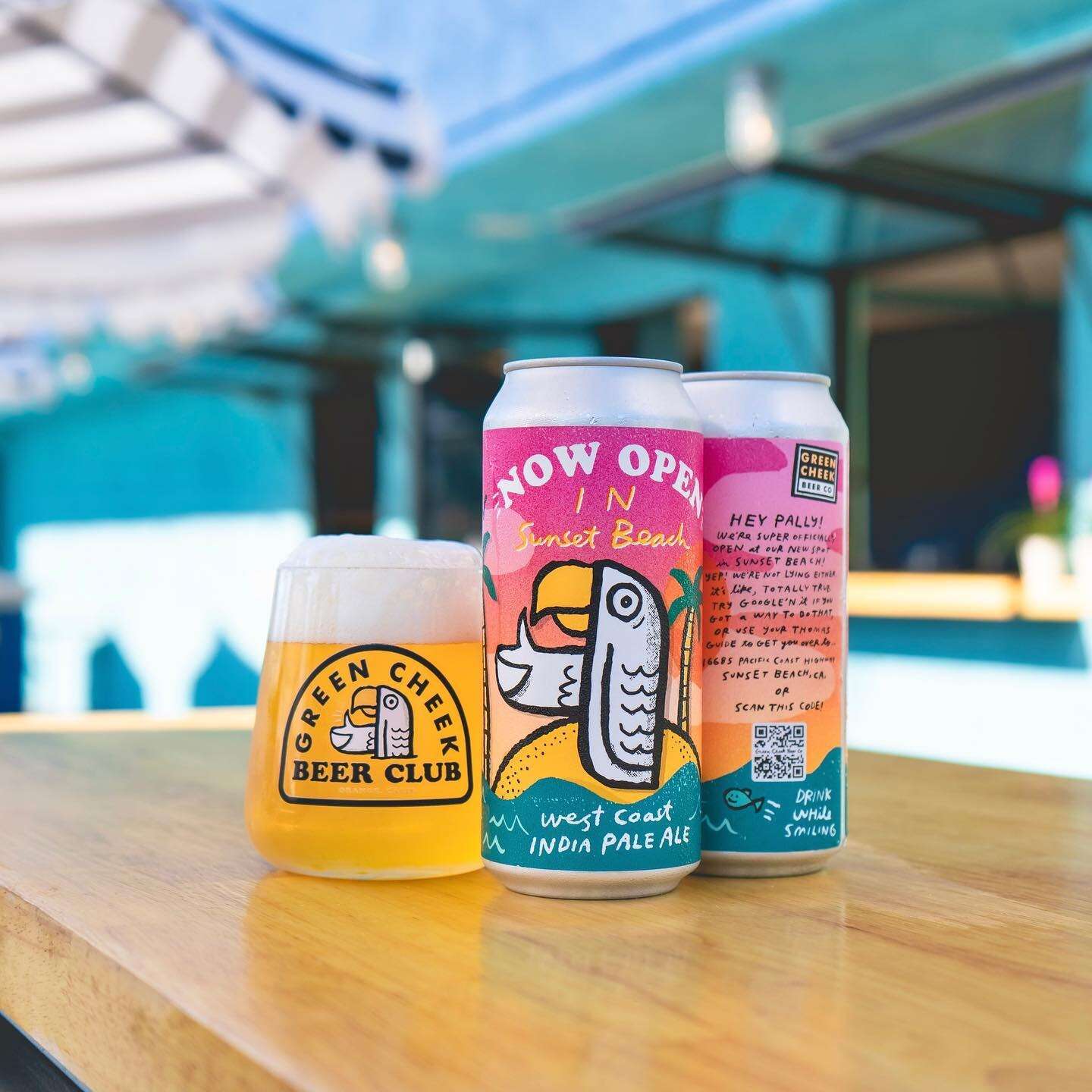 Sunset Beach
The IPA kings of Orange County have TVs at all three of their locations, but the new pub just off the sand in Sunset Beach is about as perfect as you can get. There are a couple of TVs in the main bar downstairs, and the rooftop patio is an absolute delight. Look East and watch the game on the nicely situated TV, then during commercials—or during the game, if you're really there for Rihanna this weekend—turn your gaze West for a perfect view across the ocean to Catalina Island, all while you crush some absurdly good hoppy beers and solid pub food classics.
How to book: Walk in or order beer for shipping online.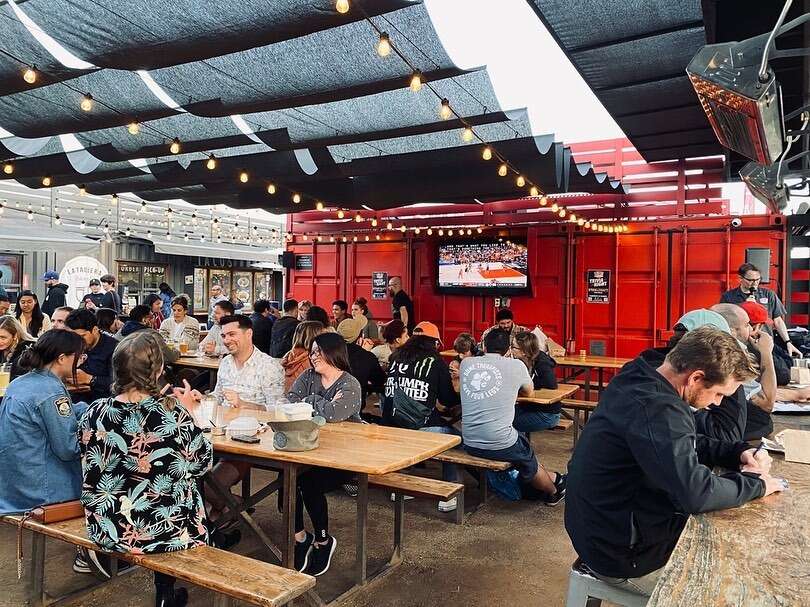 Long Beach, Garden Grove, and Bellflower
Food halls are great places to take a group with complex requests—and that includes a group with mixed interest levels in sporting events. Those glued to the TV can look through the vendors at the food hall during commercials or at halftime, and people with less interest in the sports can wander the area, post up at the coffee bar, or flit back and forth between acai bowls and beer. Steelcraft is a food hall concept with three locations, each of which has a stylish courtyard, plenty of lovely outdoor seating, and a great collection of vendors, including Beachwood Brewing, Barrio Korean-Filipino rice bowls, and Tacos Arandas, among others.
How to book: Walk in, or order ahead from various vendors directly.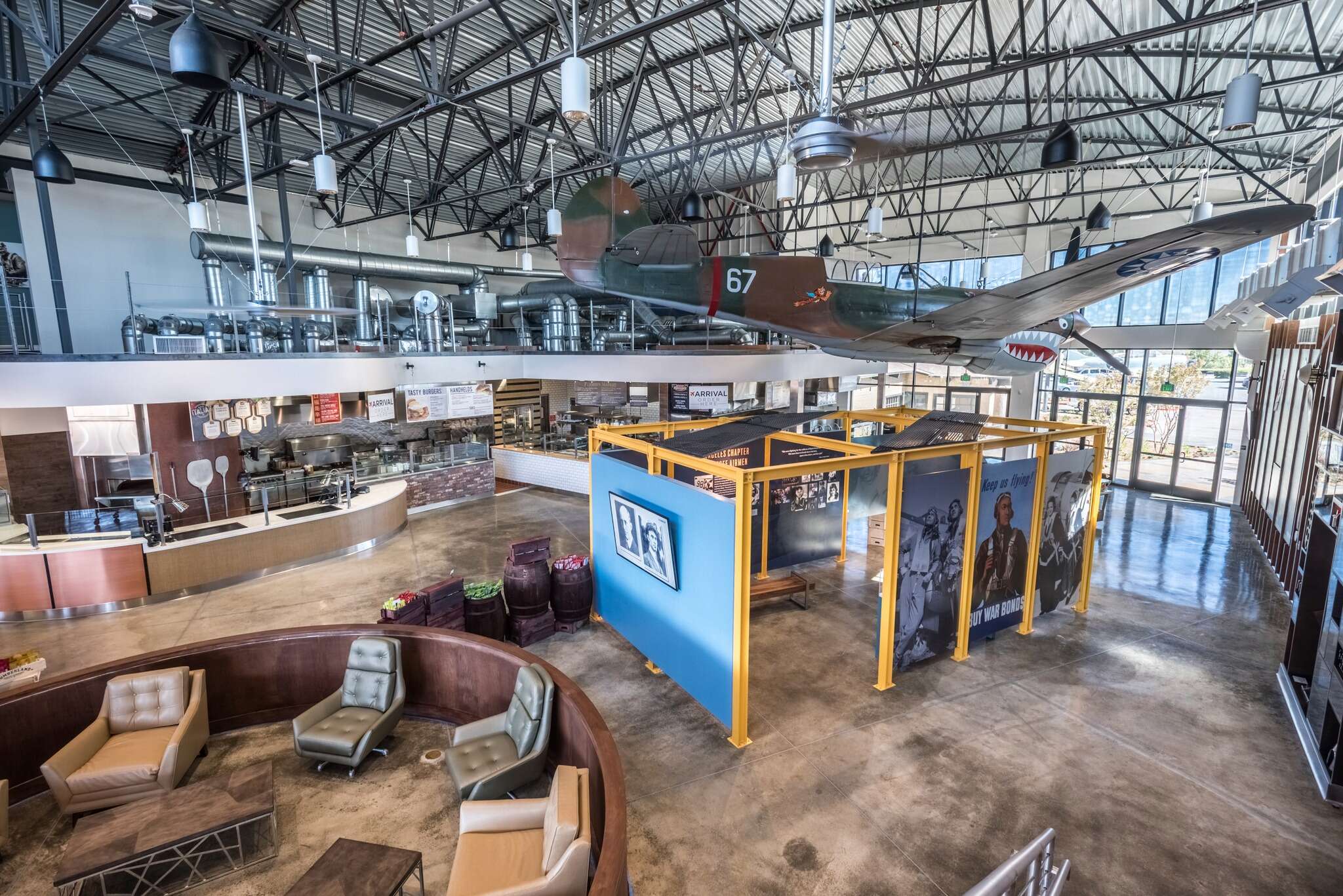 Lennox
The aviation-themed food hall just outside of LAX is a great option for groups with kids because they have an outdoor playground and also a series of exhibits all about aviation history, exactly the kind of thing to keep them entertained while you keep an eye on the game. There are six different food stands with options like burgers, pizza, and chicken & waffles, and there's also a full bar. They have a whole set of game-day specials for the Super Bowl this weekend, including barbecue combo packs, discounts on beer, and specials on pitchers of drinks.
How to book: Walk in or order ahead online.
Ben Mesirow is an Echo Park native who writes TV, fiction, food, and sports. At one time or another, his writing has appeared in The
LA Times
,
Litro
,
McSweeney's Internet Tendency
,
Los Angeles Magazine
, and scratched into dozens of desks at Walter Reed Middle School.