We're just going to come right out and say it: There isn't a lot of bad food in Newport Beach. The beach community has one of the highest average incomes in the nation, and its food options tend to match the high standards of its residents -- in other words, lots of fresh seafood and locally grown vegetables. But Newps can also be a low-key beach town with dive bars and grab-and-go sandwiches to match; you just need to know where to look. So this is us, telling you where to look: here are the best options for whatever you desire in Newport Beach.
Recommended Video
Debatable: Is Shake Shack Really Fast Food?!?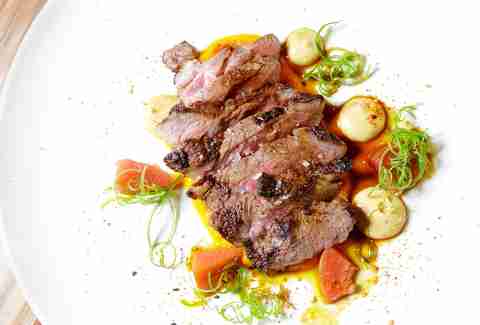 Every morning, Chef Joel Harrington rides his bike up the Balboa Peninsula to work, stopping at the historic Dory Fleet Fish Market to pick up a few of the day's catch. Back at his new restaurant, Lido Bottle Works, the Marcus Samuelsson protégé pairs his daily inspirations with selections from the well-curated beer tap list, which includes local breweries like Beachwood, Gunwhale Ales, and The Bruery.
The main drag on Balboa Island is a time warp to a simpler era when popsicles were actually frozen bananas, bars only served Budweiser, and Chinese food was a far cry from the authentic regional cuisine now available across SoCal. For decades, Shanghai Pine Gardens was Newport's only Chinese restaurant, and today, under relatively new ownership, its Americanized menu of orange chicken, mu shu pork, and Kung Pao beef still stands the test of time.
Al fresco dining is a time-honored tradition in SoCal, but Newport Beach's upscale garden store Roger's Gardens gives new meaning to the term, with an entirely outdoor restaurant that channels the south of France while overlooking its whole lush retail operation. Farm-to-table pioneer Chef Rich Mead travels to the Santa Monica Farmers Market every week to buy his ingredients -- all you have to do is pick up your fork and enjoy the rustic surroundings.
Best affordable fine dining: A Restaurant
Though its name is virtually un-Googleable, A Restaurant sits on the foundation of historic restaurant The Arches, which blossomed out of a gas station on the then-new Pacific Coast Highway. But A Restaurant isn't relying on nostalgia alone to sell California-raised steaks and seasonal comfort-food specials. Chef Jonathan Blackford offers imaginative fine dining amidst a red velvet interior, at prices that won't leave you struggling to make your car payments.
You've heard of hoagies and Philly cheesesteaks, but what does a West Coast sandwich taste like? Well, at Sessions West Coast Deli it can be everything from the vegetarian Summer Zephyr (a caprese on a French roll) to the piled-high California Seoul, stuffed with pulled pork and and a kimchi-like slaw. Herb-tossed potato chips (aka Shaka Spuds) round out every meal at this original SoCal sandwich shop.
If you've ever gotten tipsy on cheap tequila in a darkened hallway by the beach, it might have been Cassidy's: a bar so divey that even a car running through it (which happened last year) couldn't stop the party. With a partial fresh coat of paint, this beachy bar is back to its former self and is still home to one of the most satisfying dive bar burgers around.
LA's Jason Eisner is known as the man behind the $25 hoppy hemp cocktail smoked in a bong, but his creativity goes far beyond pot-inspired weirdness. At Café Gratitude's first sit-down restaurant (also the first with a liquor license!), Eisner has crafted a lineup of boozy vegan drinks that start with all-organic spirits from around the world and uses everything from freshly squeezed juices to chickpea aquafaba as mixers.
Pizzeria Mozza might be an LA invention, but its chewy dough and Neapolitan-style toppings (like house-made cheese and cured meats) have left an even greater impression on Newport Beach, where famed LA baker Nancy Silverton, Mario Batali, and restaurateur Joe Bastianich opened their second location in 2011. Developed out of decades spent traveling through Italy, Mozza's pizzas are a masterclass in technique and restraint. It will change the way you think about pie.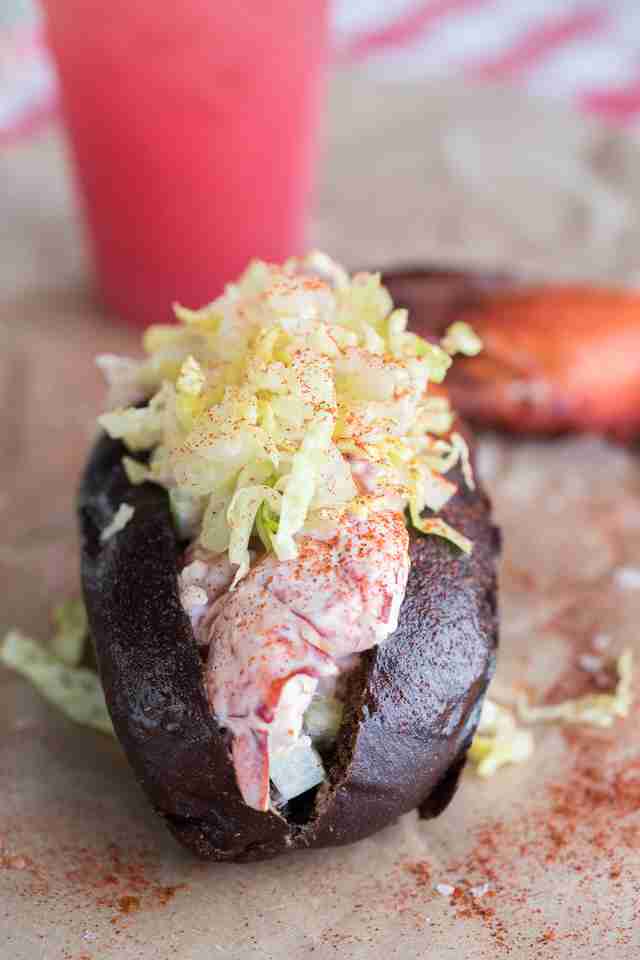 Best beach concessions: Tackle Box
Top Chef: New Orleans contestant Brian Huskey opened Tackle Box two summers ago, just off the parking lot at Corona del Mar State Beach, and put every other sand-side concession to shame. With everything from fresh OJ and breakfast sandwiches for the morning session to fresh chowder and Niman Ranch banh mis for lunch, Tackle Box now sets the standard for post-wave eating.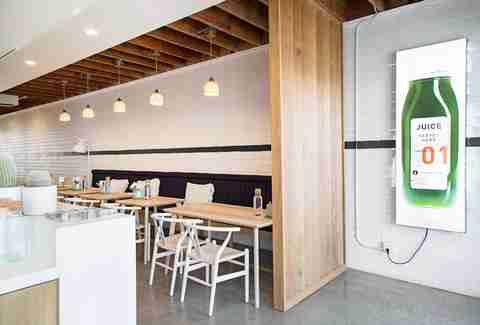 Juice Served Here's new, full-service cafe in the Lido Marina Village is so much more than a simple juice bar. A large fridge sells all of the company's popular numbered, cold-pressed juice blends, plus grab-and-go salads and wraps from LA's The Springs. Sit down and you can grab a cup of coffee pulled by the on-site barista, and dine on organic and vegan dishes like avocado toast, acai-date shakes, market frittatas, and simple greens.
Best speak-easy: Poppy Club
The only thing cooler than a speak-easy on the second floor of a classic Newport Beach steakhouse is a speakeasy on the second floor of a classic Newport Beach steakhouse that specializes in absinthe. Open for only one Friday each month, the Poppy Club occupies a former storage room at the recently renovated Five Crowns, letting guests with the correct password sip the once-illegal anise spirit from traditional serving vessels. To learn more, try asking one of the employees at Five Crowns or SideDoor (or find someone who's already managed to make their way inside).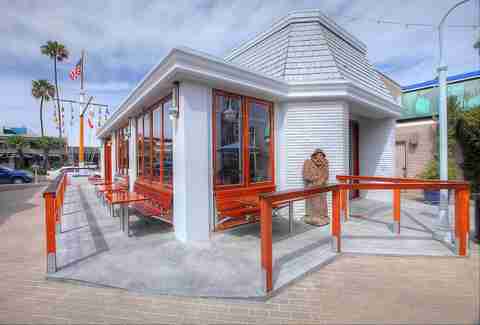 When a restaurant is buying the freshest fish at the market, it's for the best that they don't do too much else with it. At the original Newport Bear Flag -- a sun-kissed shop-turned-restaurant draped with nautical nostalgia -- you can pick your species from the daily catch of glistening fillets in the deli cases and have the fishmongers cut it up into poke, grill it for minimalist tacos, or opt for one of the other stripped-down preparations.
Best down-home Italian: Mama D's
Only at a place like Mama D's do the free garlic bread and meatballs (meant to calm diners during their long wait for a table) become its main attraction. But it's only a hint at the hand-pinched raviolis, pink-sauce-smothered spaghetti and cheese-covered, oven-baked lasagnas that await, all made by native New Yorker Mama D (aka owner Diane Davidson), using recipes from her Italian roots perfected over years of raising a large family of her own.
Sign up here for our daily LA email and be the first to get all the food/drink/fun Los Angeles has to offer.