5 sweet new spots you need to hit right away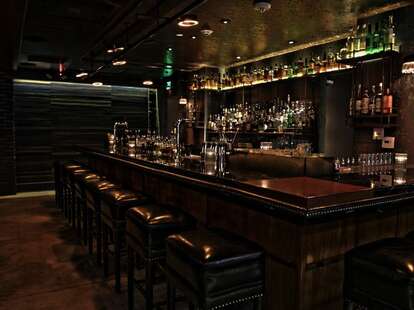 Joey Maloney (Honeycut)
Joey Maloney (Honeycut)
Nobody likes a know-it-all. Unless that know-it-all is providing valuable information about five new LA spots you most definitely want to check out. Everybody likes that guy... right? RIGHT?! Check out the newest deliciousness to open in LA so that YOU can be that likable know-it-all...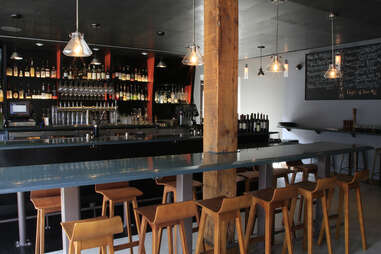 643 North
Chinatown
Gastropubbing-up the normally traditional Downtown 'hood, this new hops-packed grubbery is letting you lay a base with fennel sausage pizza and ossobuco ravioli before you move onto craft beer flights... that ironically make it far more difficult for you to lift off the ground.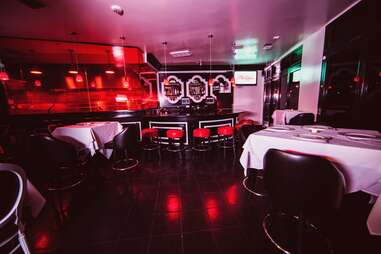 Philippe
Beverly Hills
It's ba-ack!! After closing its Mid-City location more than a year ago, the longtime power-meal Chinese resto's back in Beverly Hills, serving up signature dishes like their Peking duck, pan-crispy salmon, and "nine seasons spicy prawns", which're delicious Winter, Spring, Summer, Fall, and wait, what are the other five seasons? We didn't pay attention in Earth Sciences.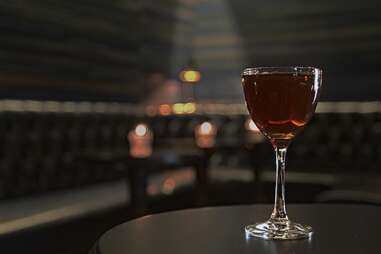 Honeycut
Downtown
This collab between the 213 dudes (Las Perlas, 7 Grand, etc.) and the NY bros behind Death And Co. is a decidedly Manhattan-esque underground lair sporting pool tables, an extensive cocktail list, and a second room with bottled drinks and a light-up dance floor... so tread carefully if you're epileptic.
Orsa & Winston
Downtown
The Bar Ama and Baco Mercat guy's at it again, this time with a small, fixed-menu-only joint named after his dogs (but not his dawgs, 'cause then it'd be called, like, Ted and Brent's). The menu's got some Asian influences with dishes like rice w/ uni & Pecorino cream.
Stumptown
Downtown
You know how anyone you meet from Portland's all like, "we have coffee that's way better than anything you've got in LA", and you're like, "there's no way that's true", and then they make you some Stumptown and you're bashed over the head with caffeinated amazingness? Yeah. Now they have a store here.