These drinks are made with PIPED-IN SMOKE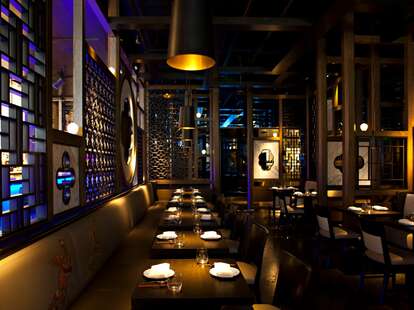 Located right in the heart of Beverly Hills, Hakkasan's a glittering, high-end Chinese restaurant that's also got locations in San Francisco, Vegas, and London -- England, not Jeremy, or it'd be telling stories of abduction while claiming to definitely, definitely not be on drugs. But once you see their silly-awesome, science-savvy drinks and fancified eats, you might think you are. So read on to find out the best way to hit it.
Jeff Miller
Kick things off with some delectable fried squid.
Jeff Miller
And booze it up with this ACTUALLY-SMOKY Negroni served tableside...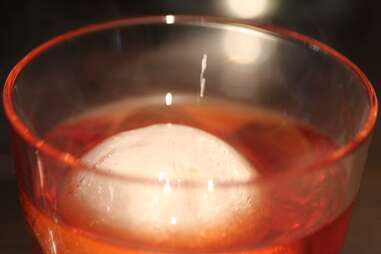 Jeff Miller
... and still smoking when it hits the glass (and your lips).
Jeff Miller
You'll move on to some dim sum: fried-ness like these Hoisin-topped duck rolls...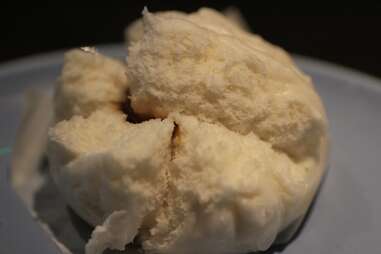 Jeff Miller
... steamed goodness like these pork buns...
Jeff Miller
... or these pan-seared dumplings.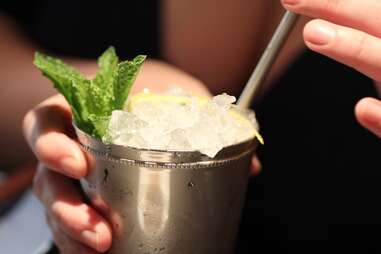 Jeff Miller
Grab another drink, like this somehow-didn't-get-arrested-for-smuggling-heroin Chinese Mule.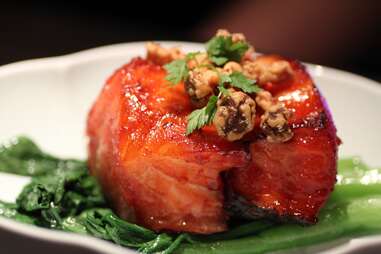 Jeff Miller
Now you've got to work your way through the mains, like, perhaps, this grilled Chilean sea bass topped w/ fried shimeji mushrooms.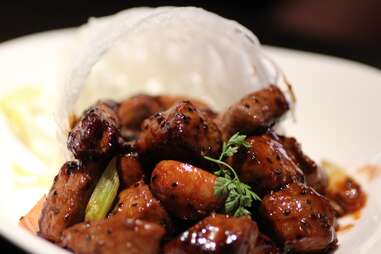 Jeff Miller
Or get all barbarian on this super-moist Mongolian-sauced beef.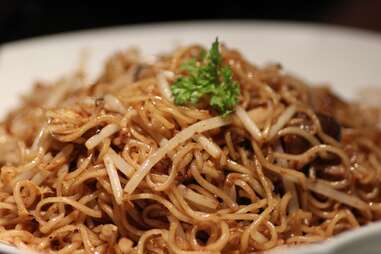 Jeff Miller
Of course, you're also gonna want some starch; these hand-cut noodles are topped w/ crispy garlic.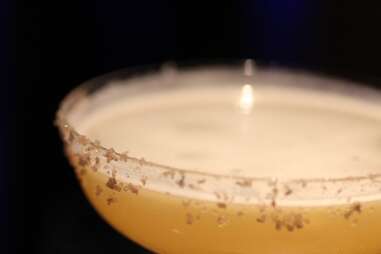 Jeff Miller
One more drink? Sure. How 'bout a spicy mezcal-based Birds Nest Margarita?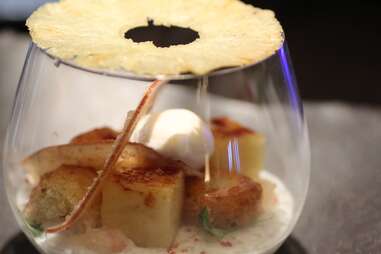 Jeff Miller
Finish things off with this terrarium-styled dessert, which not only looks like what you got your mom for Christmas last year, but is actually full of tapioca-laced coconut pudding.