The first LA location of this Las Vegas-based mini-chain's a no-frills, plastic-on-the-tables, bibs-on-the-body crack-and-eat seafood boil-ery with a vaguely nautical theme.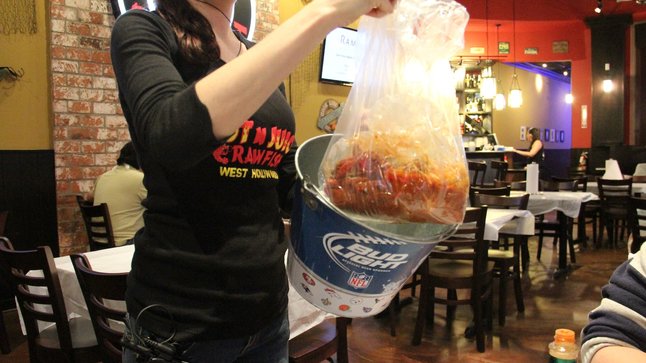 Your food'll mostly be delivered by bag-and-bucket, the former to contain the juices, and the latter for strength training with your ancient Chinese warrior monk who's totally about to teach you the Five Point Palm Exploding Heart Technique.
Oh, and also for discarding the non-meat shellfish parts from stuff like raw oysters...
...order-by-the-pound crawfish...
...and king crab legs, which'll come in a thick liquid mix with your-choice spices and heat, including Lemon Pepper and "Juicy Cajun", or what Bill Frist says to James Carville whenever he's all "Hey Bill, what's that name of that brand that makes those sexy signature velour tracksuits?"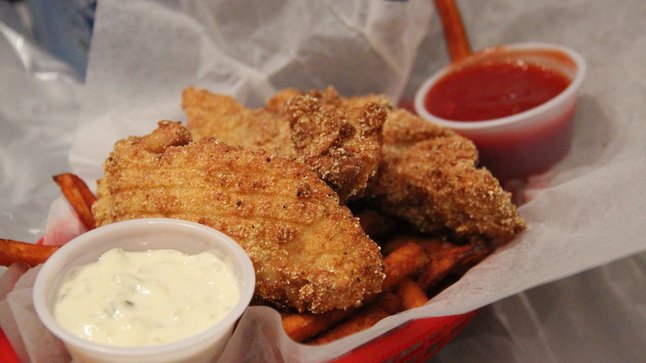 Also: fried stuff, like this cornmeal-crusted catfish. Meeeeeow!
Of course, to wash it down, they've got beer and wine, but no hard alcohol, so despite the nautical theme, don't expect to find a Captain here.