Long ago, Downtown LA's dining scene wasn't held down by shiny Italian restaurants and flavor-of-the-month bars: its centerpiece was the absurdly massive Clifton's Cafeteria -- a sort of Rainforest Cafe-esque restaurant-cum-redwood forest. But after more than 80 years, the legacy restaurant went through a cycle of disrepair and closed nearly four years ago. Ten MILLION dollars later, it re-opens in the next couple days -- fully and completely renovated and reimagined -- as a veritable lock to be Los Angeles' most beautiful restaurant for years to come.
Don't believe us? Here's a sneak peak inside...
Recommended Video
Acquired Taste: Blood Rice Cakes With Timothy DeLaGhetto and Justina Valentine
First off -- and this alone would probably set Clifton's apart from every other restaurant in LA -- the space now features a three-story atrium that's stacked around a massive redwood tree in the middle of the restaurant. But wait, there's more.
Like five different bars spread out all over the space...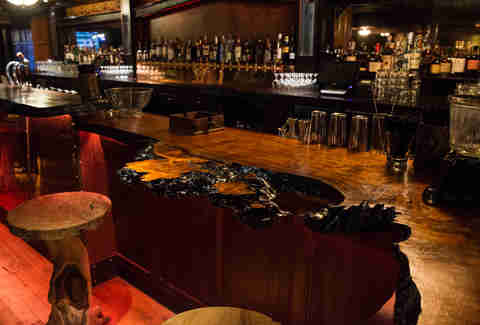 .... including this one made from a 1,700-year-old sequoia. But wait, there's EVEN more.
The guy who built this jaw-dropper? Also responsible for the Edison (and restoring Charlie Chaplin's estate in Beachwood Canyon), so it won't surprise you that there are crazy details all over the place.
Like teenie-tiny representations of some of our most famous landmarks...
... stuffed versions of things that you're pretty sure could kill you...
... and ready-for-the-Natural History Museum mammal-room exhibits, including a 9ft-tall woolly buffalo. But wait, GUYS, THERE'S EVEN MORE.
There are caves (caves!) that you can explore to find stuff like...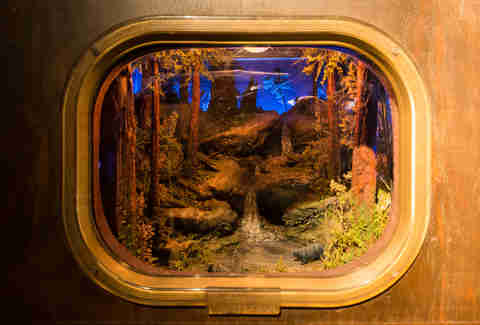 ... this hatch (not pictured: Desmond).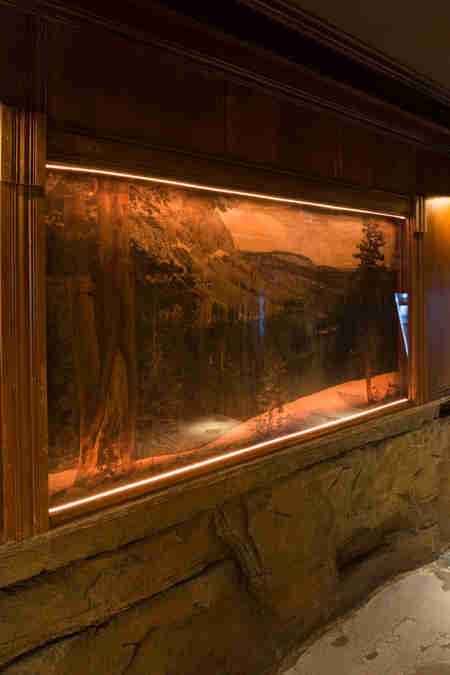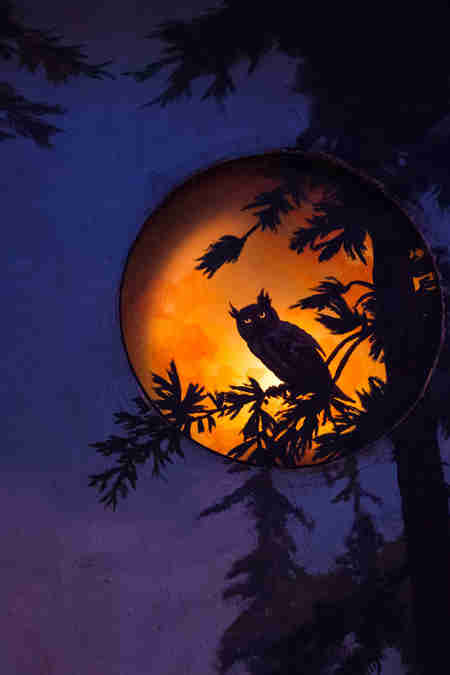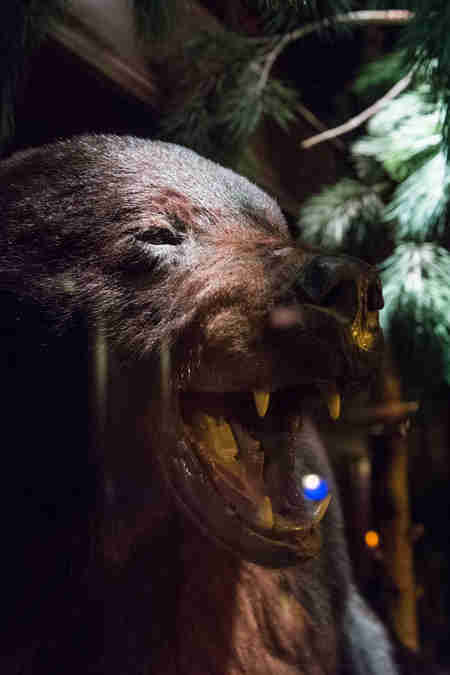 Oh! You wanted to know about food? Right. Well, it consists of done-upped versions of cafeteria classics, including a meat-carving station and sandwiches and pizza and jello. Definitely jello. And there's a second restaurant inside (of course there is), and a basement speakeasy still to come. The best part, though, is that at literally every turn, there's stuff like...
So that's the inside. What about the outside, though? Yeah, it's sweet too.
Sign up here for our daily LA email and be the first to get all the food/drink/fun Los Angeles has to offer.
Jeff Miller went to the old Clifton's in high school and was blown away by it. He's even more blown away now. Follow him to what are sure to be repeat visits at @jeffmillerla on Instagram and @ThrillistLA on Twitter.