5 Summer openings you need to know about
Because restaurants and bars open up more often than... um... (NOTE: Insert Miley Cyrus joke here that CNN will put on the front page of their site, despite being very, very offended), here're the most recently opened spots to eat and drink in LA that you should definitely hit up now.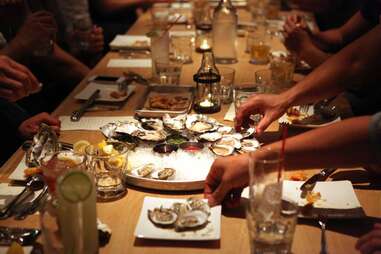 EMC Seafood And Raw Bar
Koreatown
Occupying a solid piece of corner K-town real estate, this is the drop for anyone who doesn't want to travel to either side of the city for Water Grill action but still wants to down some real-deal raw bar eats and crazy cooked foods, like steamed lemon-pepper Dungeness crab and uni kongee.
Full menu? Right here.
Hooray Henry's
Mid-Wilshire
The newest clubtacular spot from the H.Wood guys and their designer homie from BUILT ( who've previously collab'd on SHOREbar and Bootsy Bellows) is this glitzy, Brit-themed bottle-service center, which's got wacky nightly performances as well as an actual specialty drink menu.
The full deal's on their FB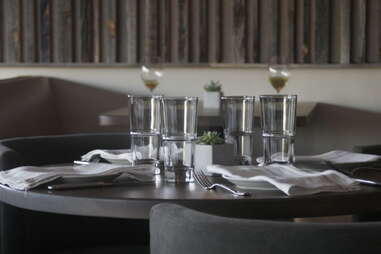 V Restaurant
Malibu
In true Malibuvian fashion, V's a farm-fresh, seafood-centric, pretty classy eatery right along PCH, with housemade tagliatelle w/ wild boar ragout and diver scallops crusted w/ the Egyptian herb dukkah, which is probably the kind of person you'd be if you were trying to save your head in Egypt... these days, anyways.
Make your rezzie at their website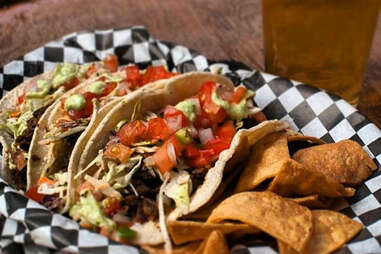 33 Taps
Hollywood
Replacing Dillon's Irish Pub is this sports bar/beer house with... waitforit... 33 taps (including Angeleno and Franziskaner, among the usual suspects), as well as upped-ante grub like pulled-pork sliders w/ apple-bacon coleslaw and beer-battered mac and cheese.
Here's the menu for your perusal