Oh God, you're not still going to the best bar & restaurant openings from June, are you? Gross. Okay, well before you go and do something you can't take back (ew, do you have a reservation at an opening from May??), here are the 15 best July openings in LA.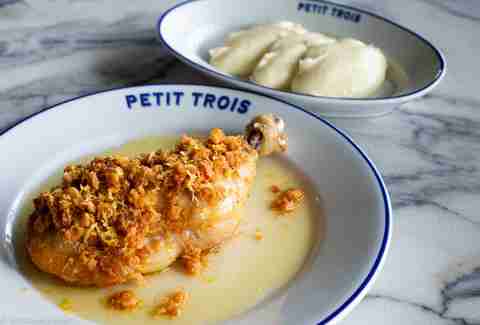 Hollywood
Perhaps the most exciting opening of the last few months is this new bistro from Ludo Lefebvre and the Animal dudes. It has no phone number (!), no reservations (!!), only 21 seats (!!!), and one of LA's most acclaimed chefs making French classics like steak frites and confit chicken, as well as lunch -- with only 20 servings of two sandwiches offered -- and late-night, where after 10pm, they're doing croque-monsieur. Only.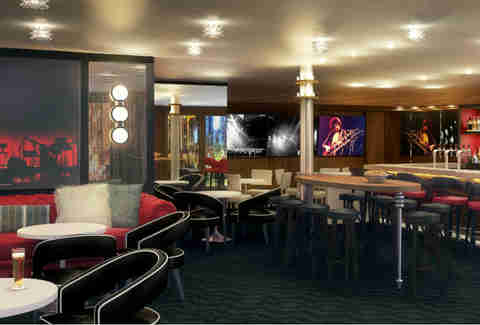 West Hollywood
The latest addition to the Sunset Strip, this throwback, rock-influenced lounge, uh, rocks a guitar-shaped bar, wall photos of Jimmy Page, and bites like short rib sliders and tuna tartare sandwiches.
West Hollywood
SBE's newest clubstaurant is this extension of its legendary Sunset Strip lounge, only this time, it's using the name to deliver food goodness like veal tartare with tuna Dijonnaise and ham hock & pea ravioli. It's also got drinks like the Pony Express (bourbon, clover, lemon) all in the former XIV space, which has been re-vibed with some steampunk.

West Hollywood
If you want to drink and eat at The London Hotel at La Cienega and Sunset and be all like, "Look at me on top of the Sunset Strip", now you totally can, thanks to this new British-themed upstairs lounge. Nosh on eats like Scotch eggs, and a sip from a bar sponsored by Jaguar (yep, the car company) with drinks like a "Britini". No, we're not making this up.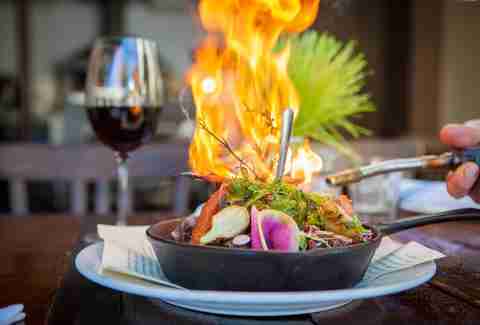 Santa Monica
This good lookin', casual-feeling, farm-to-table restaurant from the Venice Ale House is doing tastiness like short rib ravioli and a pork belly & brown egg flatbread. Do you really need to know more than that?

Santa Monica
The latest cocktailery from the all-star team behind Black Market and Scopa, Chestnut Club is a brick-and-banquette spot in the former Central SAPC space with a focus on ultra-rare spirits (barrel-aged whiskey FTW!) and upscale drinks (get the gingery Ocean Park).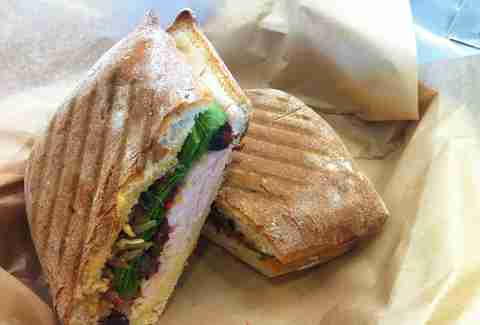 Santa Monica
This new sandwich shop's slogan is "The Art Of Deli", and it's damn sure exercising it in the form of killer sandwiches like a porchetta banh mi and brisket dips.
Malibu
Malibu's Most Wanted now has nothing to do with Jamie Kennedy. Instead, it's a seat at this new outpost of the beloved steak chain, which has awesome seaside views, classics like crab cakes and 18oz bone-in Kansas strips, and a hamachi-with-crispy-onion-stacked sushi menu.
Sherman Oaks
The burgers at this new Valley gastropub are TOTALLY BONKERS. Seriously. The Mac Daddy? Topped with mac and cheese AND pork belly. The Big Texan? Tillamook, onion straws, bacon nibbles, and... uh... PORK BELLY. The Cubano? Gruyere, garlic aioli, jamon... and Dijon (sorry, no all-caps this time, though pork belly is available as an ADD-ON).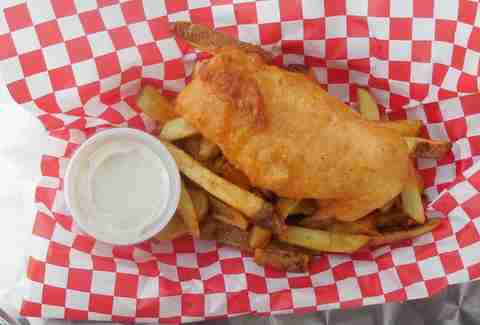 Encino
So this dude from Providence was kind of a genius, and was all like, "I want to start a fish and chips shop where you can customize your order with which type of fish, and also the batter that it's in. I don't want to just have cod, I want to have options like catfish in lemon basil batter, or garlic ginger-fried salmon". And then he opened that exact place.
Koreatown
The guys from Tart and Farmer's Daughter have opened up this what-the-hell-is-this-bistro-doing-in-Koreatown bistro (... in Koreatown), with a heavy-duty wine program, seasonal brew dogs, and food including pecan wood-smoked brisket with Hoisin sauce and lamb loins with smoked eggplant.
Silverlake
This new Silverlake date spot is already getting rave reviews for its upscale, modern-leaning Italian food, with options including rye tagliatelle with veal ragu and bone-in pork shank.
Downtown
This cult-level legendary ice creamery's first-ever LA location (at Grand Central Market) didn't open in time to make it on our list of the best specialty ice cream in LA, but it definitely would have. It's won tons of awards for its unique flavors (mmm... toasted coconut almond chip...), all of which are made from scratch, old-school style.
Downtown
The latest stall opening at FIGat7th is a lauded Tokyo import opening its first US outpost, where it's bashing out greatness including shrimp tempura soba and beef & curry rice bowls.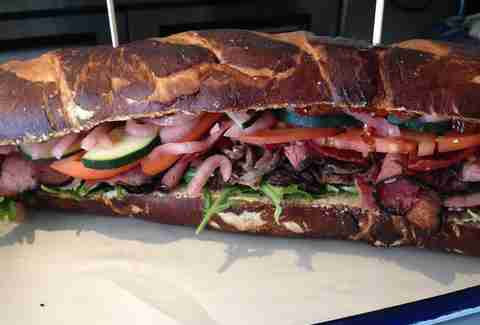 Redondo Beach
The award-winning chef behind The Kosher Palate truck has opened up this South Bay sandwich-and-more shop, with super-great Jewish foods like house-made gravlax and gorgeously sloppy roast beef sandos.
This list -- and all the rest -- look even sexier in our iPhone app. Get it now!
Jeff Miller is the Senior City Editor of Thrillist LA, and totally got lucky & somehow avoided a line at Petit Trois. He's on Instagram at @jeffmillerla and Twitter at @thrillistla.