The Three Wise Men brought gold, frankincense, and myrrh to Jesus' b-day. The One Way-Wiser Men's Interest Site brought 13 new LA bars and restaurants that opened right around Jesus' b-day, all of which flew totally under the radar while everyone was busy Googling "myrrh." So, here to catch you up is this list of December's 13 best openings.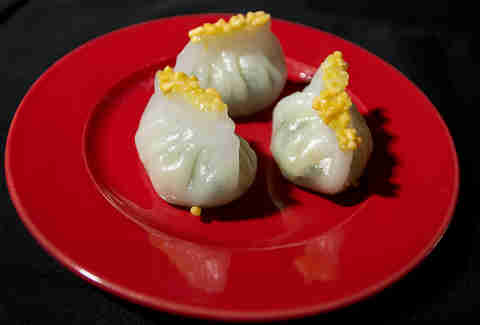 Studio City
When Chi Dynasty closed, Studio City peeps were all, "now what are we going to do for good Chinese? Chin Chin? Again??" Turns out, nope: now you've also got Shanghai Rose, one of the only East Valley spots for dim sum, open seven days a week, with cart service on weekends. Bam.
 
Echo Park
First: this place doesn't have ostrich on the menu anywhere. Second: it totally won't matter to Eastsiders (okay, maybe still a little bit) when they find out this new sorta-bistro DOES have chicken liver toasts and a NY strip w/ caramelized onions and herb fries.
Downtown
The FiveOFour guys are back with another NoLa-inspired eatery, this time a two-story ode to the Big Easy with a raw bar, a daiquiri bar, a massive patio, and killer Muffalettas as well as grilled short ribs with Cajun kimchee.
West Hollywood
This reservations-recommended, live-jazz-and-cocktails-and-oh-man-it-looks-kind-of-like-an-airport-lounge bar is bringing back the days of air travel when stewardesses (that's right, we said it) wore flattering uniforms, with an interior filled with '60s-era photos and a massive retro air map. Bonus: drinks from a former Roger Room guy!
Atwater Village
Formerly an Acapulco, this spot is now All'Acqua, a neighborhood Italian restaurant with a massive menu of boot-goodness: pizza w/ wild fennel pollen and pork sausage, whole grilled branzino w/ charred lemon, and oxtail ragu.
Mid-Wilshire
One of the best patios on Beverly is now running one of the most exciting new menus in town, with food from former Ray & Stark dude Kris Morningstar, who's busting out killer, uh... terrines?... as well as a brunch with three words you've regrettably never seen next to one another until today: duck sausage crepette.
Koreatown
Back in the day, Cassell's were considered among the best burgers in LA; now, after a lengthy hiatus, they've reopened in a new location (K-town) and locked down a f'real chef (one of the dudes from Short Order) for classic broiled burger goodness as well as breakfast sandwiches and a full bar.
Mar Vista
This new Mar Vista rotisserie joint -- manned by a former Messhall Kitchen guy -- is breaking out sandwiches on weekdays and family-style Chinese BBQ pork on Sundays, meaning you'll want to drop by on Sundays (... and weekdays).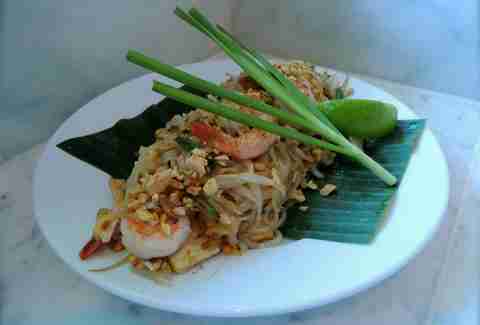 Chinatown
You know when you go to NY and your friends are like, "our Thai food is better than yours because we have Pok Pok," and then you're like, "our Thai food is better than yours because Jet Tila said so," and then they won't let it go because they live in NY? Well, now you're definitely right: we've got Pok Pok here, too. Legit. Hit it.
Downtown
This total stunner from superstar chef Neal Fraser is one of those you-gotta-see(-and-taste)-it-to-believe-it restos. Located in an old Downtown cathedral, the room is gorgeous, and the food is obviously next-level, including the signature rabbit wrapped in porchetta, aka the Rabbitchetta.
Santa Monica
The Umami guy partnered with the Guisado guy (what the ...) for a tacos-and-mezcal-and-stuff-hangout on the Westside (holy ...). It's called Tacoteca (son of a ...).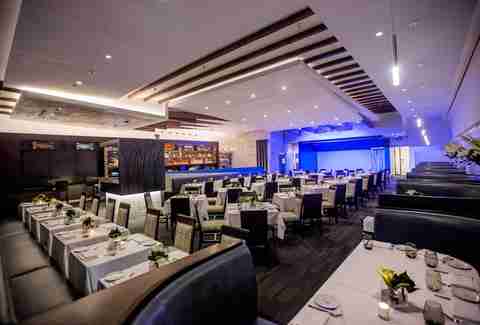 Beverly Hills
For all those times you've said to yourself, "Self, why doesn't LA have a place where I can get, like, spot-on Italian food and then see some Grammy-winning smooth jazz action with drop-ins from Dave FREAKING KOZ??" -- you can finally respond to yourself, "Self, HERE is a place where I can get, like, spot-on Italian food and then see some Grammy-winning smooth jazz action with drop-ins from Dave FREAKING KOZ."
 
Koreatown
Originally a food-forward pop-up, this new eight-seat, tasting-menu-only restaurant/counter (yes, for serious) is busting out rotating greatness at the Hotel Normandie like Santa Barbara rock crab w/ honey tangerine and cauliflower.
Sign up here for our daily LA email and be the first to get all the food/drink/fun Los Angeles has to offer.
 
Jeff Miller is Thrillist LA's Senior City Editor and can't say no to dim sum, ever. Proof is on his Instagram at @jeffmillerla and Twitter at @ThrillistLA.