Mark Hayashi, Koi
Hayashi is the Executive Sushi Chef at Koi on La Cienega, a long-standing favorite doling out both unique rolls and classic nigiri.
Best Sushi: n/naka (address and info)
This highly acclaimed Culver City find is Hayashi's favorite. "[It's] traditional with a contemporary feel. The uni truffle pasta and Wagyu dish are both outstanding."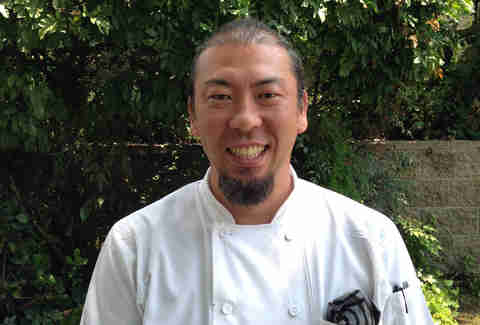 Yoya Takahashi & Wonny Lee, Hamasaku
Takahashi is the Exec Sushi Chef at Hamasaku, and Wonny Lee's the Exec Chef. Together, they make some of the best strip mall sushi in LA (and put together this list).
Best Sushi: Sasabune (address and info)
Not only does this Beverly Hills joint make the best, affordable omakase in the business, but "Ei -- the Head Sushi Chef -- chooses only the best-quality fish, direct from Japan."
Runners up: Sushi Sushi ("Affordable lunch omakase."); Oshima ("Traditional edo-style sushi"); Wasa ("The 'treasures' sushi is unique."); and Kanpachi ("Chef Kido-san was one of my mentors.")
Shima is the Executive Sushi Chef for IDG Corporate, and develops the sushi menu for Sushi Roku.
Best Sushi: Osawa (address and info)
This recently opened shabu and sushi spot in Pasadena focuses on traditional preparations, and has quickly become one of Shima's favorites. "The prices are reasonable, given the freshness and quality of the produce."
Runners up: Q Sushi ("There is no soy sauce -- everything you need is provided by Chef Hiro, on the plate."); Nozomi ("Chef Yasu makes perfect sushi rice."); Shunji ("Great presentation, texture, and a superb overall experience."); and Mori Sushi ("Traditional, with creative flavor combos.")
Koji Matsuzaki, Katana
Matsuzaki is the Exec Chef at long-time Sunset Strip standby Katana.
Best Sushi: Sushi Roku (address and info)
"This is my favorite sushi restaurant in Los Angeles. Chef Jiro is very talented, and his omakase is excellent."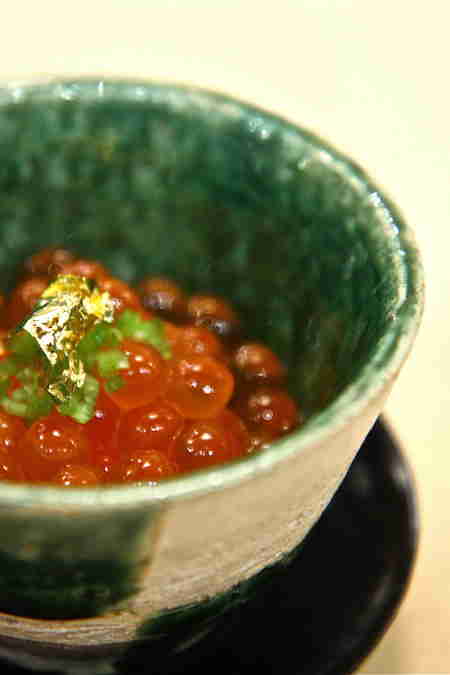 Runners up: Urusawa ("Chef Hiro Urasawa is one of my mentors."); K-Zo ("He inspires me to fuse different cuisines with different cultures."); Osawa ("A hidden gem."); and Nobu Malibu ("Awesome food, a great atmosphere, and the view is incredible.")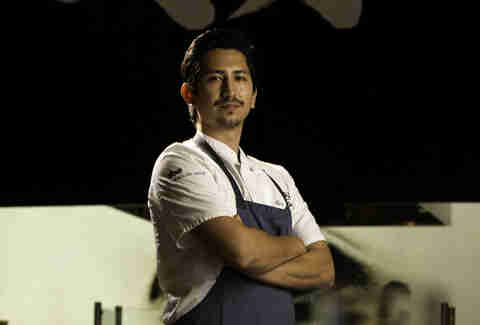 David Lespron, Katsuya
Lespron is the Chef de Cuisine at the always-in-the-tabloids (and always delicious) Japanese favorite, Katsuya.

Runners up: Sushi Park ("The sign out front [that has a list of what not to order, including California Rolls.] I can't help but love that."); Matsuhisa ("So much history."); Urasawa ("A representation of everything luxurious"); and Sugarfish in DTLA ("Good quality nigiri on properly warm rice, on a budget.")
Best Sushi: Kiwami (address and info)
"Kiwami in Studio City tops my list -- it feels like I'm dining at home, which is strange, because I'm not Japanese. But the hospitality is comforting even at the high level and there's an intimidating omakase bar, which has a three-month wait list."