Remember those secret LA dining clubs we told you about a couple weeks ago that are all basically impossible to get into? Well, we got you in. Or at least, some of you. TRUFFL, a super-sweet, super-er-exclusive dining club is opening up FOUR events to Thrillist subscribers only. Just put "referred by Thrillist" in your online application, and once they make sure you're not a serial killer/a PajamaJeans wearer, you'll have access to all of these amazing events:

Recommended Video
Send Foodz: Japan Village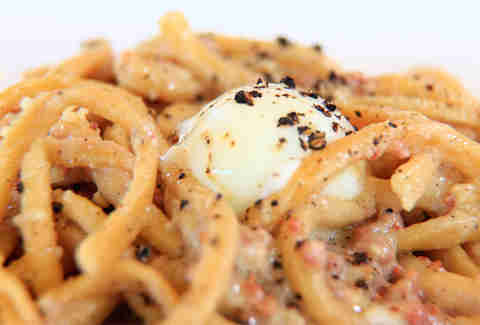 April 2nd: TRAVELocal Italy
Basically, the TRUFFL dudes are gonna make you feel like you're right in the boot (minus all the gondola traffic), with the super-creative chef from Barbershop making Italian goodness right there for you. Where's it gonna be? Yeah, that's totally a secret.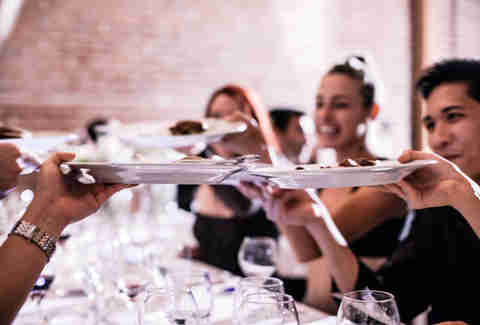 April 9th: TRAVELocal Middle East
No falujin: this cocktail-paired dinner's all about legit food from the region that somehow still has all the oil, although this time, it's a safe bet that what you'll be fighting over is olive-based. And no, we can't tell you where it's going to be held.

April 15th: Restaurant Preview -- Coco Chicken
One of the most anticipated openings of the year is the Umami guy's new fried chicken joint, where he's doing some sort of hybrid chicken-chocolate deal. Find out what it is before literally anyone else in LA, at this Downtown dinner, which'll also include beer pairings.

April 27th: Beats, Bites, and Booze
It'll literally be all three of these things in an underground (!) warehouse (!!!) concert venue (!!!!), with food from Dante Fried Chicken, a whiskey tasting, and a live show from one of LA's best local bands.
Jeff Miller is the Senior City Editor of Thrillist LA. When he throws secret dinners, they usually involve Indian delivery. Follow him on Twitter at @thrillistla or Instagram at @jeffmillerla.