This is how you do Little Beast right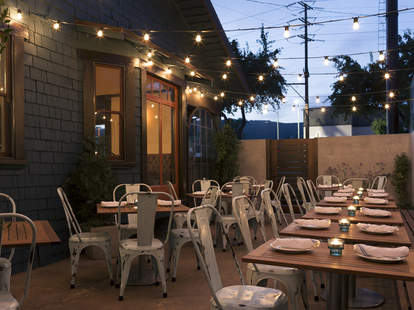 Located right in the neighborhood named after our country's official bird and music (Eagle Rock), Little Beast's a gastrobistro run by a husband/wife team in a former Craftsman house with a stellar patio for outdoor dining and a small, carefully curated menu that you shouldn't bother looking at, since we're going to tell you exactly what to get, right now.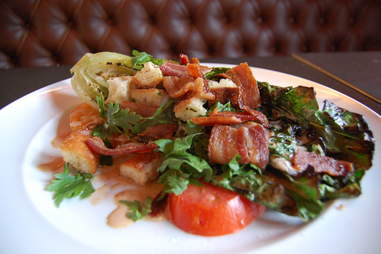 Jen Jones
Kick it off: Get things started with the Grilled Romaine BLT, since it kicks normal-salad ass thanks to applewood-smoked bacon, herbed croutons, and a creamy tomato bacon vinaigrette so manly it once deadlifted a Fiat.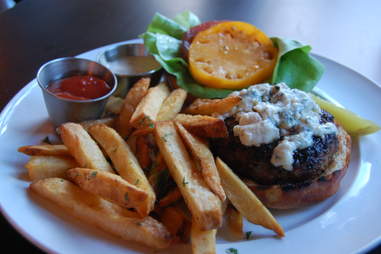 Jen Jones
Entree Draft Pick 1: This Little Beast Burger with charred red onion, Worcestershire aioli, and heirloom tomato. PRO TIP: Add that Point Reyes blue cheese and eat the excess that falls off the burger with your fries.
Jen Jones
Entree Draft Pick 2: If you don't want a burger, you could do worse than rolling with this Charred Filet topped w/ roasted cippolini and crispy onions.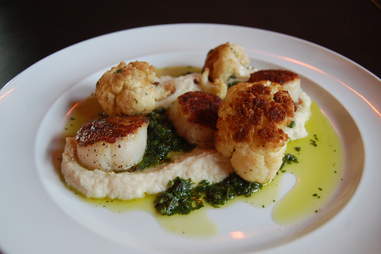 Jen Jones
Alternative Entree: In case one of the dudes from Taken has a gun to your head and you can't choose anything with meat in it, opt for these Pan-Roasted Diver Scallops. Then put him on the phone with Liam Neeson.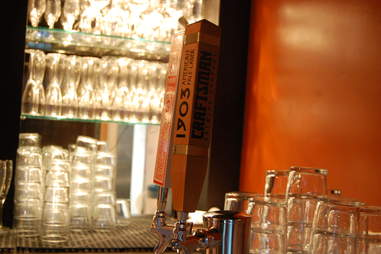 Jen Jones
Wash It All Down: Keep it as local as you possibly can and order up a bottle of the witbier Eagle Rock Manifesto, since it is the unibomb.