Power Rank: The top 10 frozen treats at Quenelle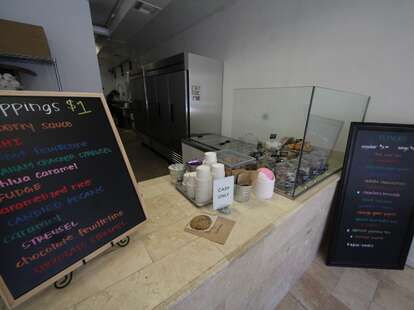 Because no matter when you're reading this, we're, like, probably 5 days from another heat wave, we went to Quenelle -- a teeeeeennnny, tiiiiiiiny ice cream-and-more shop from a super-talented dessert chef who used to work for Sang Yoon at Lukshon -- and power-ranked their 10 best frozen treats, plus a couple of bonus pastry-style dishes, just in case it's, like, 70 degrees.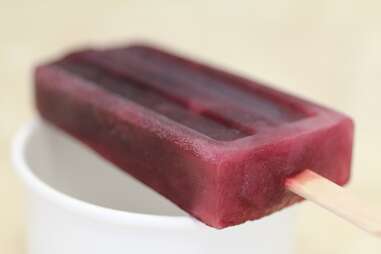 10. Korean Grape Kool-Aid Pop: Refreshing? Sure. But it basically tastes like Kool-Aid -- of all that we tried, it was the only one that seemed like maybe we could make it at home.
9. Vanilla Apricot Push Pop: Yep, your childhood is now your adulthood.
8. Sea Salt Chocolate Chip Cookie: Perfectly crispy on the outside and soft on the inside, plus, added bonus: sea salt. So why's it ranked so low? Because everything else was that much more delicious.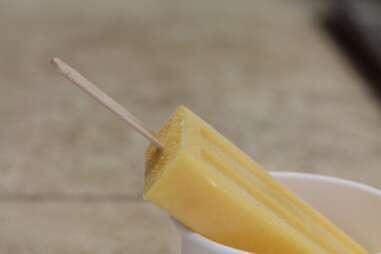 7. Orange Cream Pop: Made with yogurt instead of milk, which actually gives it a more nuanced, textured mouthfeel. Hahaha... mouthfeel.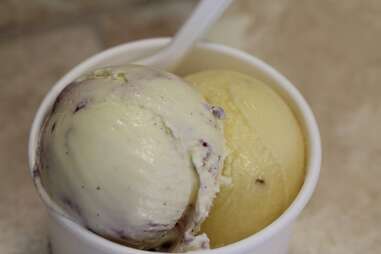 6. Blueberry Pie Ice Cream: Their bestseller, which has a great French vanilla-y flavor with bursts of fresh blueberry, so it's healthy, right? RIGHT?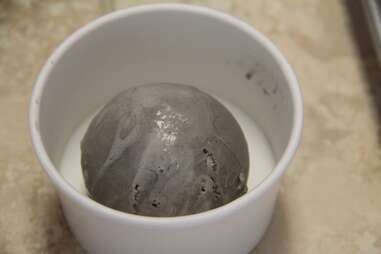 5. Black Sesame Ice Cream: Slightly savory, but full of unique, big sesame flavor, and, like a Jimmy Eat World encore, a bit of expected sweetness.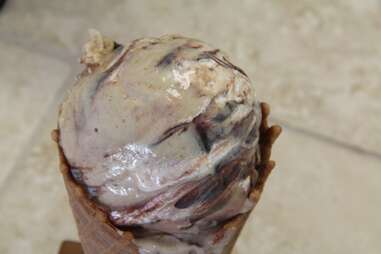 4. S'mores Ice Cream: I mean. Duh.
3. Vietnamese Coffee Ice Cream: This one's not only boldly caffinated, but the caramelized rice the owner suggested as a topping gives it a bit of its own snap, crackle, and pop.
2. Bacon-Cheddar Scone: OK, so scones are usually terrible, but this one was ridiculous with actual melted cheddar and super-buttery-ness, plus crunchy bacon.
1. Yuzu Mojito Pop: It may not be much to look at, but this ultra-tangy, super-tart popsicle may be one of the most refreshing-damn-desserts we've ever tasted. Even if it's only 70 out.