5 September openings you should know about right now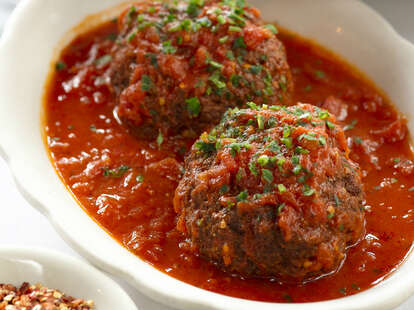 The Dodgers made the playoffs, Breaking Bad revealed that they're all in purgatory on an island with a man in black named Skinny Pete, and these five restaurants opened (one of those three facts is not true):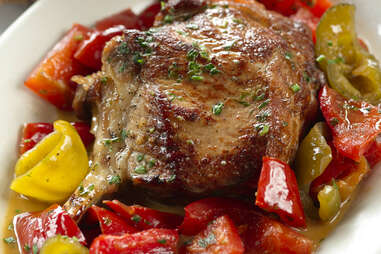 Rao's
Hollywood
The Hardest Restaurant To Get Into In NY (tm!) finally drops in LA, where -- let's be honest -- it's way easier to score a table because you're not dealing with a guy whose nickname is "The Killer". Just like the NY (and Vegas) locations, the menu's stuffed with classic Italian awesomeness, like juicy meatballs and a veal chop w/ hot and sweet chili peppers.
Hit the website to make your res
La Dolce Vita
Beverly Hills
Formerly the kind of place you might take your grandmother to listen to her reminisce about the days when she knew Dean Martin (until it gets really awkward, when you realize that she "knew" Dean Martin), LDV closed down and just now re-opened with a total re-do, including a brassed-up bar top and new dishes, including a shrimp fra diavolo.
The website's right here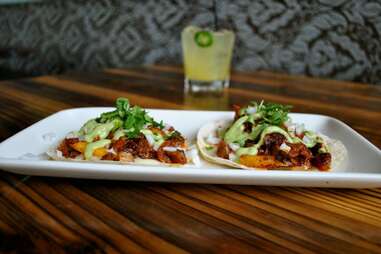 Mercado
Mid-Wilshire
In the corner formerly occupied by Faux Pas, this massive Mexican taqueria's got a retractable roof and the same menu that garnered a Best New Restaurant spot for their Santa Monica location on LA Mag's list, including a crazy-long list of margaritas and nuts-good dishes like mole-topped turkey leg. Very, very, very soon, this location'll also have an all-new brunch: stay tuned to Thrillist for deets.
They've also got a great happy hour menu and more, right this way...
Hakkasan
Beverly Hills
Yeah, we told you about the actually-smoked drinks at this upscale Chinese spot, but if you're looking for a new, sexy date place, you literally can't do better than Hakkasan: the music's lounge-perfect, the Mongolian beef's perfectly moist, and those drinks... THOSE DRINKS.
What about 'em? Here's more.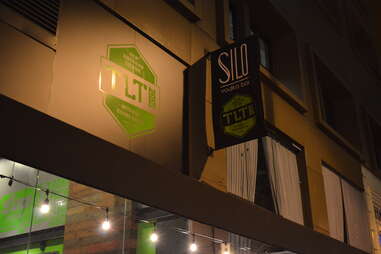 TLTFood
Downtown
The taco-rific Westwood standby's making good on expansion promises with this Downtown location, which is awesomer for a few reasons:
1. They deliver, so you never need to get out of your chair again.
2. They're serving weekend brunch with deliciousness like a breakfast slider with quail egg.
3. Thanks to the vodka bar next door, they've got booze. So, yeah, the new TLTFood location? THEY'VE GOT BOOZE.
What kind of booze? Here's the menu and more.