A secret pop-up BBQ joint on Jimmy Kimmel's back lot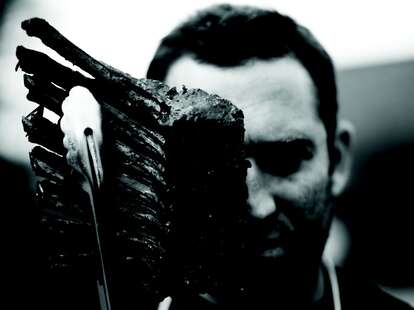 Adam Perry Lang is basically a BBQ genius. He's won Grand Champion honors at the World Pork Expo, written the best-selling cookbook Serious Barbecue, and opened restos with Mario Batali and that British chef who wants American kids to stop being so fat. And now, for two months, he's got a pop-up BBQ joint on Jimmy Kimmel Live's back lot.
The space will have a two-ton, custom Texas burn pit and multiple Big Green Egg outdoor cookers, and he'll be living out of an Airstream trailer in the same space SO AS TO NEVER STOP COOKING FOR YOU. Or for convenience, or something.
Lunch is open to the public, so expect to be able to snag grub like his sliced beef short rib with pickles and sweet onion, pork butt with green apple/crushed red pepper/avocado, and BBQ double-smoked bacon with freakin' waffles.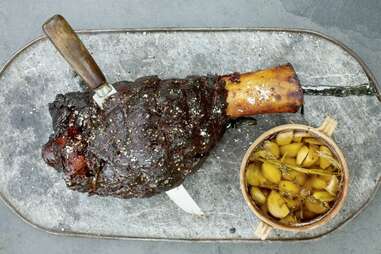 He'll also have take-away BBQ service from 4-5p, and offer VIP evening meals and classes on bourbon and bladesmithing, though hopefully not at the same time.