Sure, you've gone to Langer's and had the #19, and you've had the burger at Father's Office, but now you're back, and you don't want to eat the same thing-you're-supposed-to-eat-at-Langer's-or-Father's-Office again... but you also don't want to blow it and get something totally inferior. So here're the SECOND best dishes at 11 LA spots that're best known for one thing.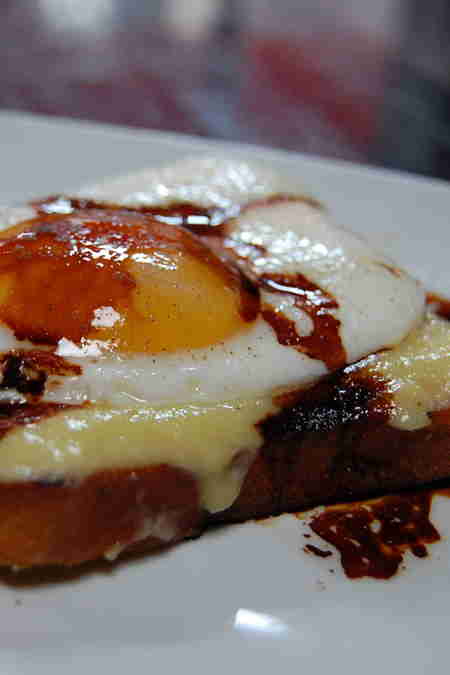 Mud Hen Tavern
What You've Had: Kaya Toast
Susan Feniger has gotten so famous for this savory-and-sweet-and-egg-yolky Singaporean dish at Mud Hen Tavern that when she rejiggered the Street space to be this new gastropub, it's the menu item that she promised would stick around. It has. And everyone orders it.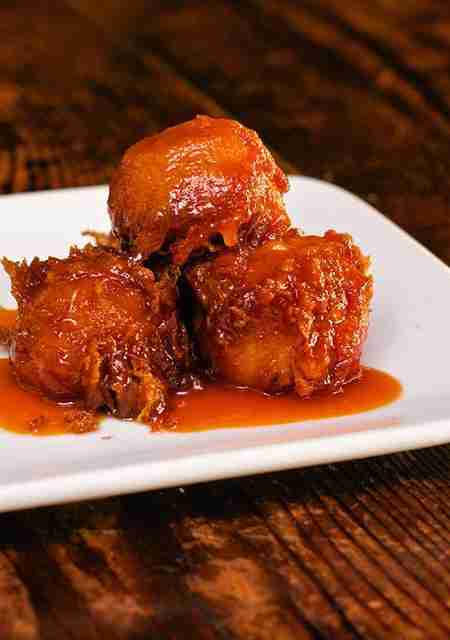 What You Should Have Once You've Had Kaya Toast: Chicken and Waffle Croquettes
Okay, you're probably not going to believe this, but these are literally balls of chicken fried in waffle batter, and topped with bacon-infused maple syrup. Somehow, we left them off of this list of what to eat on 4/20. And for that, we're very, very sorry.
Din Tai Fung
What You've Had: Juicy Dumplings
Whether you've had the juicy pork, or the juicy crab, or the juicy pork and crab, or the overpriced ones with truffles, if you've been to Din Tai Fung, you've had the soup dum... sorry, the juicy dumplings, and you've been really, really happy about it.

What You Should Have Once You've Had Juicy Dumplings: Shanghai Rice Cake
Other than more juicy dumplings, this pile of carbs and whichever white meat you prefer is basically enormous, wide, chewy noodles, and super-savory blasts of meat. Winner.
Spago
What You've Had: Smoked Salmon Pizza From The "Classic" Menu
Though Wolfgang Puck redid the menu at the world-famous Spago a couple years ago, it's a non-secret-secret that you can order this guy from the old menu... and rightfully, everyone does.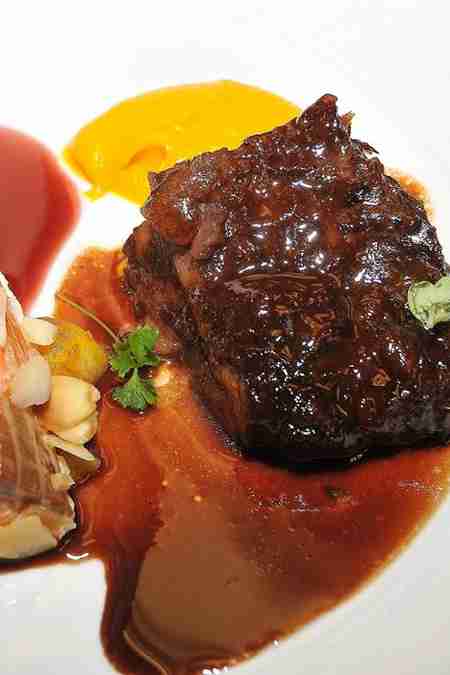 What You Should Have Once You've Had Smoked Salmon Pizza: Snake River Farms Wagyu Short Rib
It may not be as shareable as that pizza, but friends are totally overrated. This short rib is moist, tender, and delicious. Apologies about your wallet, though.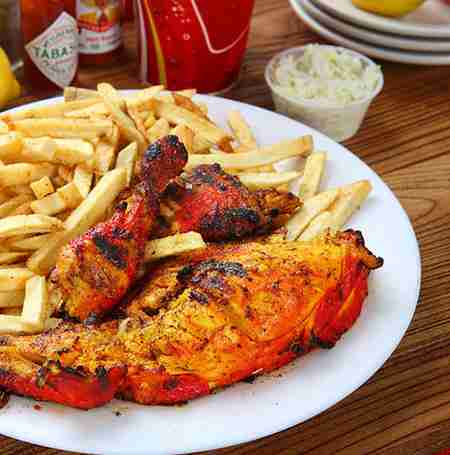 Dino's
What You've Had: Chicken
Though the full name of this Pico stand is "Dino's Chicken And Burgers", literally no one is here for the burgers -- they're here for the chicken. It's a crazily inexpensive, extraordinarily delicious vinegar-and-fire grilled bird that's one of the best cheap bites in the city.

What You Should Have Once You've Had Chicken: The DUI
You thought we were gonna say burgers, but nope! If you're not feeling chicken, you should order the DUI, an insane pile of fries, carne asada, pastrami, cheese, special sauce, and regrets.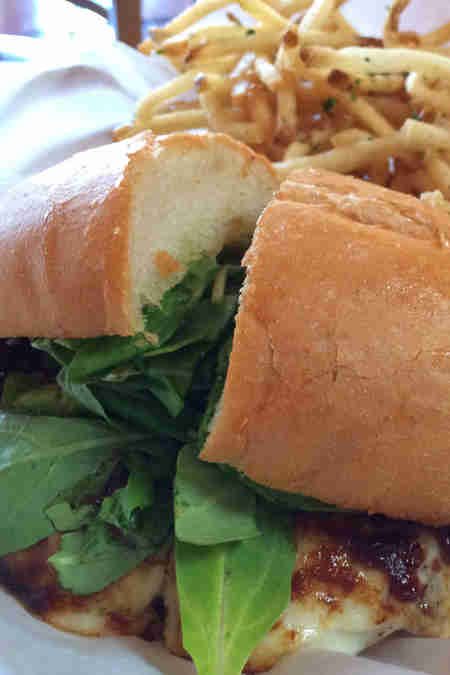 Father's Office
What You've Had: Office Burger
Sang Yoon's world-famous, no-ketchup-allowed, dry-aged chuck meatwitch at Father's Office won just about every single accolade a burger can win.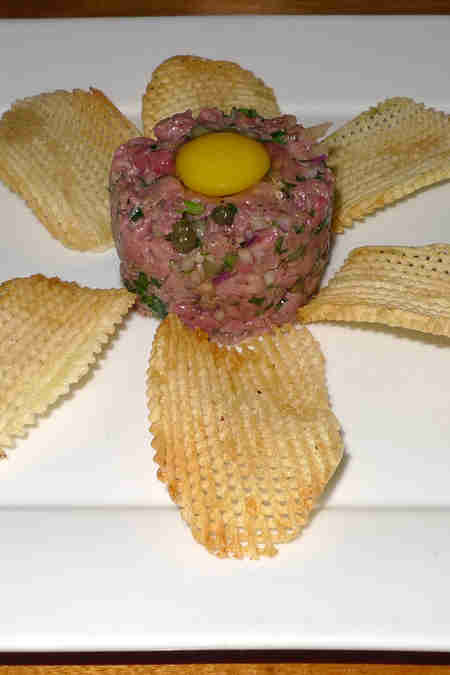 What You Should Have Once You've Had The Office Burger: The Steak Tartare
FO's quail egg-topped tartare (which is on the menu about every other week) will hit you with the same artery-clogging, red meat goodness, but FO's version also has a savory, pickle-y hit, thanks to onions and capers.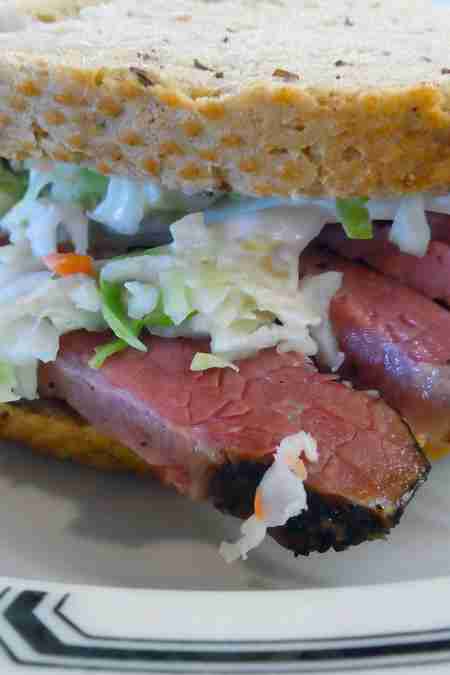 Langer's
What You've Had: #19
Langer's has got a line out the door on the daily, and you'd better bet that every single person in it is getting this famous pastrami-and-coleslaw-and-Russian-dressing sandwich.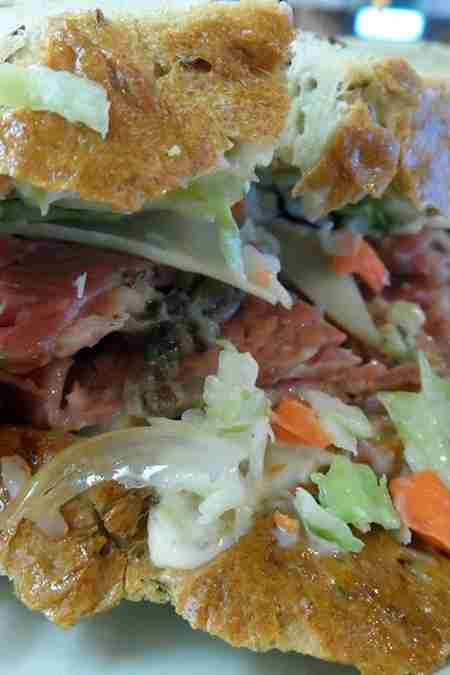 What You Should Have Once You've Had #19: #54
It's just like #19, except they also add corned beef. So yeah, it's kinda better than #19.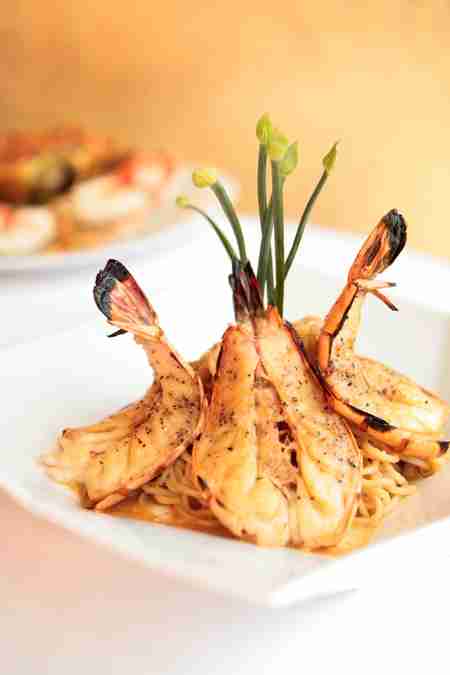 Crustacean
What You've Had: Garlic Noodles & Roasted Crab
There're two dishes at Beverly Hills' Crustacean that have made it an institution -- the super-tasty noodles (pictured here topped w/ shrimp), and the crab, which is covered in a light sauce.

What You Should Have Once You've Had Garlic Noodles & Roasted Crab: The Centennial
This recently launched Wagyu beef filet dish is the first new menu addition in 20 years, and it comes from the secret kitchen -- a kitchen within a kitchen that only members of the family that owns Crustacean are allowed into, and where the garlic noodles and roasted crab came from initially.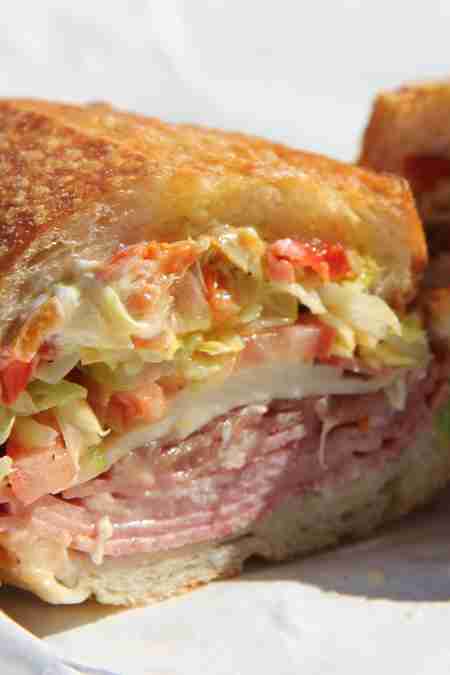 Bay Cities
What You've Had: The Godmother
Possibly the most famous sandwich in LA (which puts it in the running for most famous worldwide), the Godmother at Bay Cities a heavenly smattering of basically every Italian lunch meat ever, with Provolone cheese and "the works", which means a healthy dose of mustard, mayo, Italian dressing, and veggies, all on their insanely delicious, perfectly chewy bread.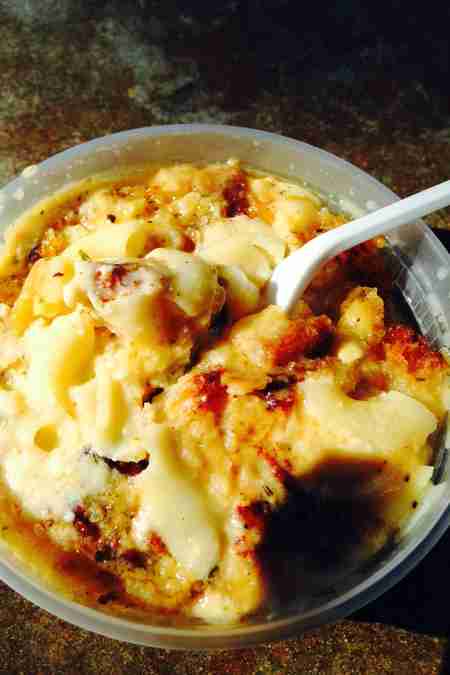 What You Should Have Once You've Had The Godmother: Macaroni & Cheese
Here's the thing: there're two macaroni & cheese dishes they serve at Bay Cities, but there's only one that you want. It's got eight cheeses and a crusty exterior made from crumbs from their bread, and is crazy -- CRAZY -- good.
The Apple Pan
What You've Had: Hickory Burger
A perennial "best burger in LA" since your grandparents' time, the Hickory Burger at The Apple Pan is the reason the place has been around since... your grandparents' time.

What You Should Have Once You've Had The Hickory Burger: The Apple Pie
Seriously, it's called The Apple Pan. The pie is astoundingly good. Fact.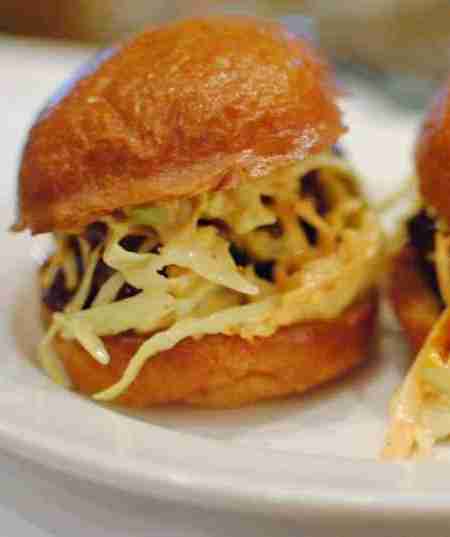 Animal
What You've Had: BBQ Pork Belly Sliders
Yes, Animal's sliders are majestic in every way -- they're fatty on the inside, crispy on the outside, served on a buttery roll with a sweet sauce... okay, we're drooling on our keyboard.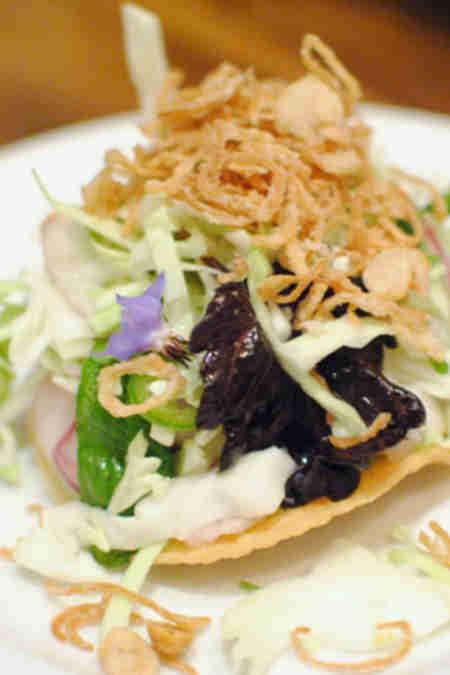 What You Should Have Once You've Had BBQ Pork Belly Sliders: Hamachi Tostada
It's hard to pick just one dish, because everything on the menu is amazing, but they rotate most of it out... most of it, that is, with the exception of the Hamachi Tostada, which is a mainstay thanks to a crunchy shell, delicious fish, and a tangy dressing that makes it surprisingly craveable.
Freddy Smalls
What You've Had: Brussels Sprouts
It's a weird thing when someone says, "Let's go to this great bar... they have amazing Brussels sprouts", but in Freddy Smalls' case, well, they do. And someone will, which is why they made our best bar snacks in LA list.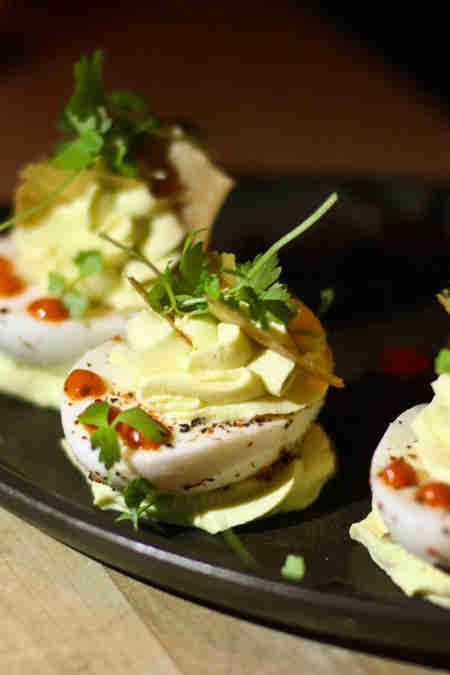 What You Should Have Once You've Had Brussels Sprouts: Buffalo Deviled Egg
An idea so genius, it's amazing no one's thought of it before, this guy's basically a combo of two of your favorite things: deviled eggs, and Buffalo wings, with a piece of crispy chicken skin, some bleu cheese, and hot sauce. Also recommended: an Old Fashioned to wash it down.