What a brutal LA winter, amirite??? Thankfully, after three straight months of 74 and sunny (brrrrrrrr!), it's over and back to being 75 and sunny again, which means you can finally leave your house and go to these: the 16 best LA bars and restaurants to open during winter.
Santa Monica
This Westside beer-and-wine-garden-with-great-food is quickly becoming a go-to, thanks to being, uh, a near-the-beach beer-and-wine-garden-with-great-food. Pro tip: get the Niman Ranch pork belly tacos. Non-pro tip: still get the Niman ranch pork belly tacos.
 
West Hollywood
This actual-restaurant (from the crew behind Laurel Hardware) took over a kind-of-fake restaurant where people actually ordered food as well as martinis (Lolas), totally reforming the space and menu, with not-martinis like the mezcal-laden "Maria Linda" and not-fake food like octopus w/ turnip mash.
Studio City
Certainly one of the most interesting concepts in recent memory, this peanut-butter-and-jelly-focused restaurant (seriously!) has epic takes on PB sandwiches like a dark chocolate peanut butter joint with Nutella and chocolate chips.
 
Mid-Wilshire
The latest from the husband/wife team behind Sycamore Kitchen, this great date spot is armed with a grill firing off one of the best rib dishes in all of LA, plus other amazingness like cornmeal ricotta fritters w/ salted honey butter.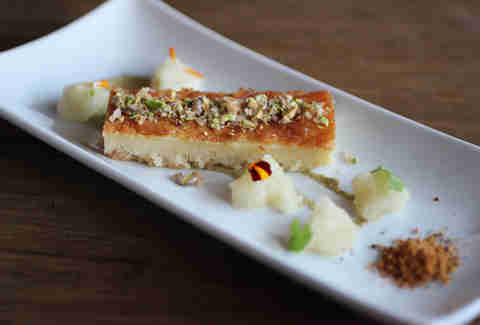 Sherman Oaks
The Valley added this killer wine bar from the Covell guys, with food completely on par with their Silverlake spot L&E Oyster Bar. Why does anyone pay high rent on the Eastside, again?
 
West Hollywood
This fast-casual spot gives pizza icons like Mozza a run for their doughy money, with a chef (whose pies have been called some of the best in the nation) firing off bubbly dough topped with imported-from-The-Boot ingredients.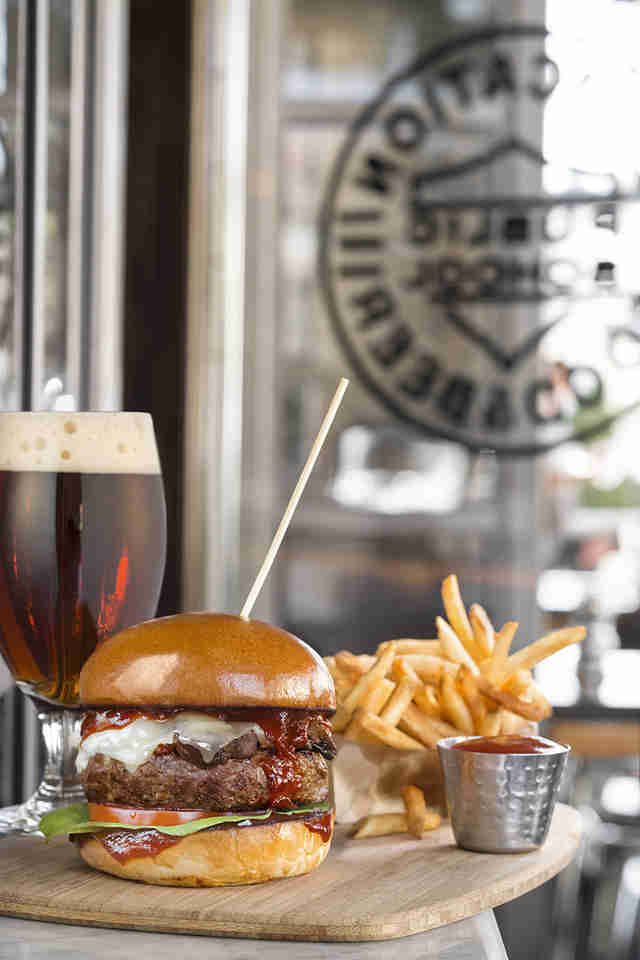 Encino
What do you get when the guy behind some of LA's best beer bars (Little Bear, Surly Goat...) opens a burger-y gastropub in the West-ish central SF Valley? One of the best new bars in the ENTIRE CITY, that's what.
 
Sherman Oaks
What do you get when the company behind some of LA's best gastropubs opens another location in the West-ish central SF Valley? ANOTHER one of the best new bars in the ENTIRE CITY! That's what!
Sherman Oaks
This massive, whiskey barrel-looking bar has one of the best designs of any bar in LA, ever, of all time, plus an amazing new drinking patio. We like to call that a win-win...-win-win-win-win-win-win-win.
 
West Adams
Seriously, the guys behind Tone Loc's "Wild Thing" and Young MC's "Bust a Move" opened this pizza place, named after their iconic hip-hop label. Unfortunately, no karaoke... yet.
Pasadena
There's a secret bar in Pasadena under a beer hall now. If you haven't been yet, why the hell not?
 
Manhattan Beach
Super surprisingly, this spot is concentrating on steak. And whisky. If you don't like these things, it's kind of amazing that you're still reading Thrillist at all.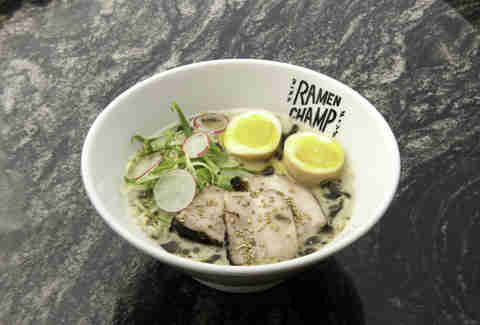 Downtown
The Eggslut guys' new ramen place. You're probably already waiting in line.
 
Hollywood
The chef from Waterloo and City (RIP!) re-emerges with an internationally focused homage to his hometown of Nottingham, England, with dishes as diverse as rabbit baklava with dates, white beans, pistachio, and carrots, and monkfish tikka masala with quince chutney and lime pickles.
Silverlake
Does it sound like they serve lobster everything there? Well, that's because they do, including lobster bisque, lobster pot pie, lobster rolls, truffled lobster grilled cheese. (Okay fine, there's some non-lobster things, too, like shrimp rolls, clam chowder, and Fentimans sodas straight from the UK).
 
Brentwood
Now when you're like, "where should we go for fancy dinner in Brentwood?", the answer can be, "duh, that new steakhouse with a 35-day dry aged cote de boeuf and a monstrous shellfish platter" -- without your date looking at you and saying, "there's not one of those in BRENTWOOD!" Because now there is.
Sign up here for our daily LA email and be the first to get all the food/drink/fun Los Angeles has to offer.
Jeff Miller is likely eating at one of these places tonight. Stalk him to find out which one at @ThrillistLA on Twitter and @JeffMillerLA on Instagram.