The LA bar and restaurant scene has never been more buzzed-about than it is right this very second, and that's partially due to a slew of openings this month, ranging from swank speakeasy-style cocktail bars, to the hottest new club in the city, to a sandwich shop that's already boasting massive lines. Hit 'em all ASAP:
Recommended Video
Top Things You Do That Annoy Baristas
Hollywood
Really more a consortium of openings than just one, this new, alley-entrance ringlet of NY-import venues is located alongside the soon-to-open Dream Hotel, and includes something for just about everyone. Club people will be psyched for Avenue, while see-and-be-seen foodie types will eat Asian food at TAO or American comfort food at Beauty & Essex. That's not all, though: there's also Luchini Pizzeria, a slice joint from the Eggslut guy that guarantees that no matter what kind of line you hate waiting on in Hollywood, this new property's got something for you.
Mid-City
Any time Nobu Matsuhisa opens anything it's a big deal, and so it goes with this new restaurant in the sushi king's empire -- even though he's not running the show day-to-day. The menu reportedly includes sushi and small bites, but the restaurant is so new that that's not even verified yet: All we know is it's open now, and you'll want to go there before more people catch wind.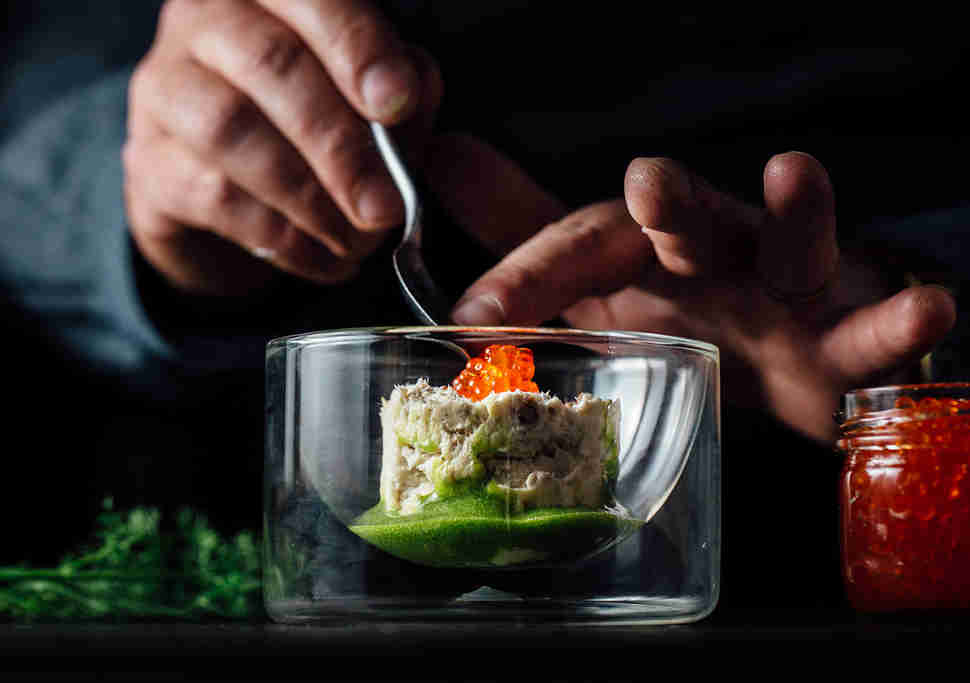 Palm Springs
Opening just in time for Coachella traffic, this new bar comes from the people behind Workshop Kitchen + Bar -- inarguably one of the best restaurants in the desert. As such, this is likely to end up one of the best bars out there, too, with fancy takes on classics like the 3 Dots and a Dash, with rhum agricole, Demerara rum, orange, lime, honey, falernum, allspice dram, and bitters, as well as fresh-sliced charcuterie platters.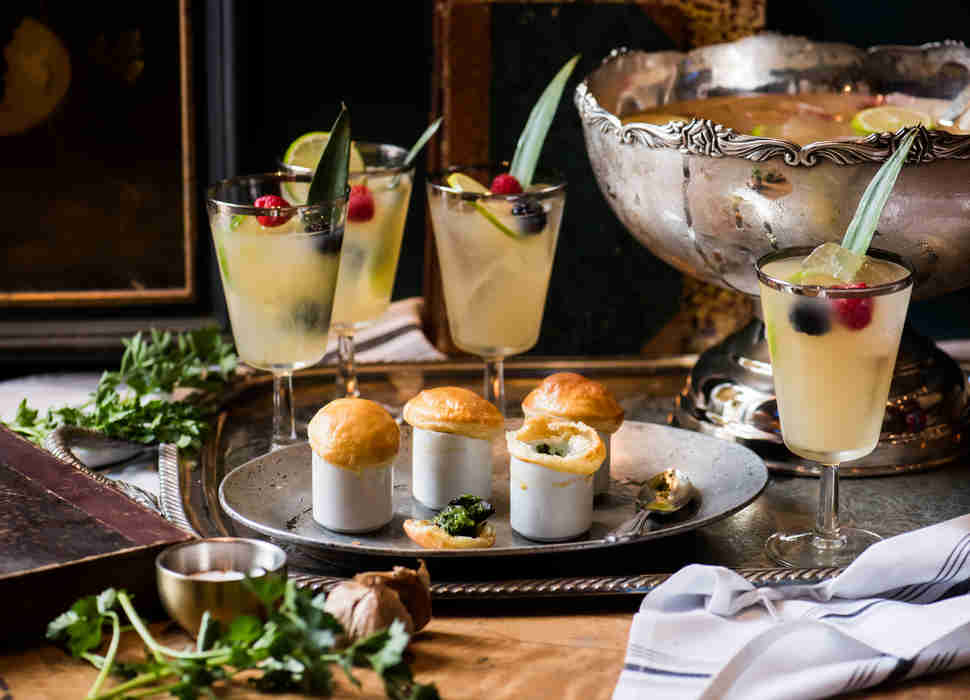 Downtown
Located speakeasy-style through Kendall's Brasserie, the loungey BoardRoom is sort of like Patina's take on The Varnish: an old-timey vibe, classic, well-made cocktails, comfy seats, and live jazz most nights. The venue's also serving up a food menu, with upscale bar bites like uni deviled eggs.
Mid-Wilshire
The latest from Eric Greenspan and Midcourse Hospitality Group is this kosher sandwich shop, which -- despite, or perhaps because of, controversy surrounding whether it's an actual deli (a lack of rye bread seems to be the crux of the argument) -- already has lines out the door. The hordes are getting great new sandwiches like The Zayde (Grandfather) with grilled salami, house-made pickles, caramelized onions, and deli mustard, as well as a simple booze menu.
Culver City
As the chef behind Bar Ama, Orsa & Winston, and Baco Mercat, Josef Centeno is one of the big names transforming Downtown LA. That his newest casual concept is in Culver City, a 'hood that's been on the new-openings wane recently, is even more exciting. Locals and workers at nearby studios can now get Centeno's lauded bacos -- essentially grilled flatbreads, served taco-style, stuffed full of tasty goods like chile shrimp with Sriracha and buttermilk cabbage slaw -- for lunch. Winner.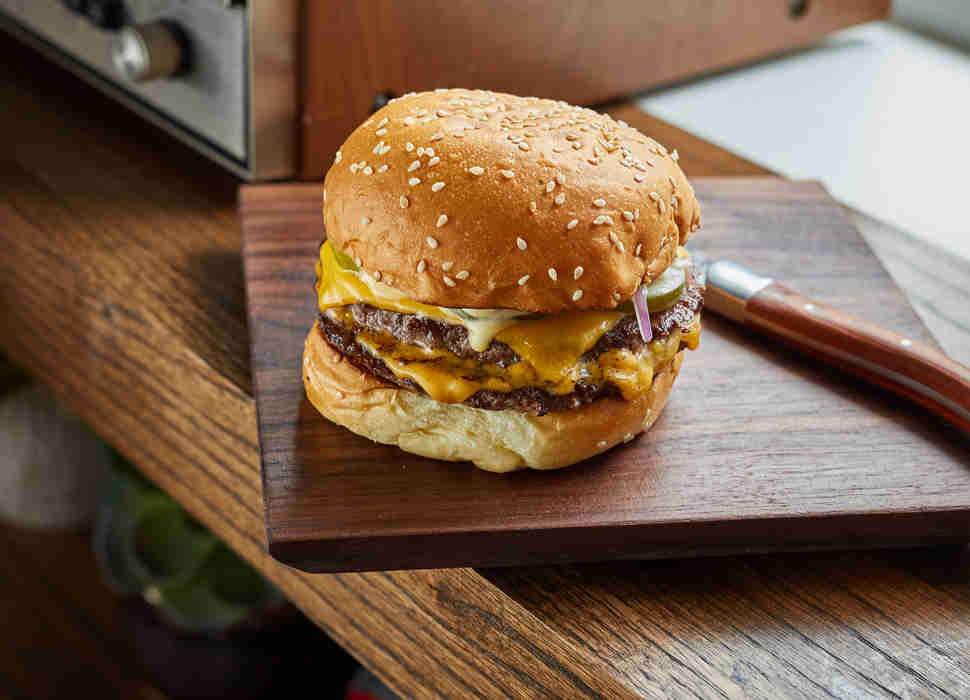 Hermosa Beach
The Birch chef is also the guy behind the menu at this beachy new South Bay spot, with three rooms boasting local punk-and-surf memorabilia and a menu that includes a nuts-looking new burger (with red onion marmalade and blue cheese) and an "old-school" roast chicken pot pie.
West Hollywood
Located behind a curtain in the front of the iconic local spot Laurel Hardware, this new bar's got 100 varieties of smoky, delicious mezcal, as well as lobster tostadas, all in a darkly lit, wood-and-marble-filled space with serious date vibes.
Universal City
Portland's legendary donut chain has finally made its way to LA, with its first location residing (naturally) at CityWalk. Why is it so legendary? Well, for starters, it's got donuts topped with Cap'n Crunch and stuffed with peanut butter. Yeah.
Sign up here for our daily LA email and be the first to get all the food/drink/fun Los Angeles has to offer.