Where to go after the bars close in LA
When the sun sets on December 21st (probably sometime right after lunch), it'll officially be the start of the longest night of the year... and what we're calling the "Best Night of Your Life". Why? Because you'll be spending it enjoying the fun-est nightlife the city has to offer, thanks to our recommendations on everything from the bestest happy hours, to the most epic dive bars, to today's contribution: eight of the raddest places in LA to do some late-ass eating. Check out the picks below, and make sure to map out the perfect evening with our itinerary builder.
Hodori
Koreatown
Best indication of how good this place is? You'll be the only non-Korean USC student here. Also: it's open 24hrs, son!
Izzy's
Santa Monica
Is it the most authentic Jewish deli in LA? No, it is not. Is it the most authentic (and only) Jewish deli that's open 24hrs a day in Santa Monica? Yes. Yes it is.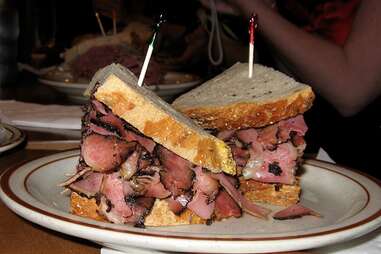 Canter's
Mid-Wilshire
Because mazto ball soup and pastrami at 241a is a glorious thing, and because they have a bakery counter with black and white cookies, and because they have those flakey things with chocolate chips baked into them, and because 24hrs, and because LOOK AT THAT SANDWICH PICTURE.
Swinger's
Santa Monica and Mid-Wilshire
This is the only place in LA open after bars close where you can put $1 in the jukebox and pick that obscure Pavement song about R.E.M. that your older brother played you in 1995... AND eat a bowl of chili at the same time.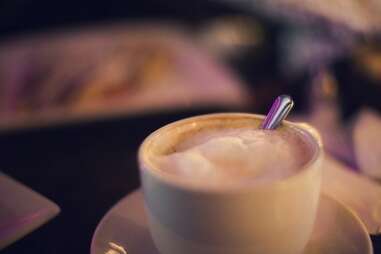 Crave
Mid-Valley
Do you live in the Valley? Would you like to eat something after 2a? Good thing the really, really good sandwich-and-coffee cafe Crave opened a couple years ago, because otherwise it's pancakes at Twain's, and, um, no.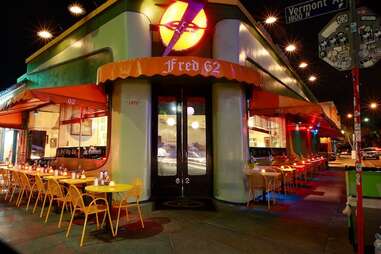 Fred 62
Los Feliz
Not just because they have an Asian-influenced salad called the Thai Cobb, but also because they have these amazing, donut-like, tempura-fried thingies and mac 'n cheeseballs that will cure the hangover you're not even sure you have yet.
Pacific Dining Car
Downtown and Santa Monica
At some point in the distant past, someone was all like, "We should have a formal steakhouse that's open 24hrs a day!" and someone else was all like, "That is an AMAZING idea." And now you're around to reap the benefits.
Nak Won
Koreatown
Does "all-you-can-eat Korean BBQ meats at 346a" sound like a bad idea to you? No? Yeah, us either.