Every once in a while, an idea comes along that changes things forever -- the Internet, Teddy Ruxpin, and now LA's first mac & cheese restaurant: Mac-O-Licious. Here's everything you need to know:
Recommended Video
Winter Starbucks Beverages Around The World
1. They used to be a food truck
And then a favorite at farmers markets, before appearing on the reality show Restaurant Startup. So, finally, reality TV is good for something. One thing. Finally.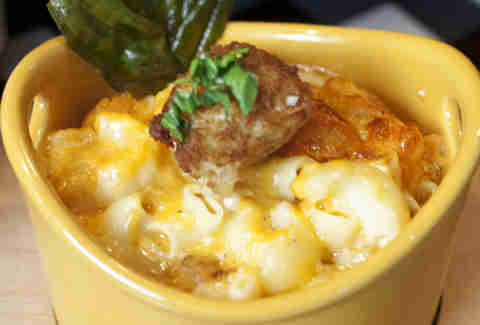 2. They have 10 varieties of mac & cheese
Southern-style? Yep. Covered with blue cheese and crab claw? Yeah. Hickory-smoked bacon and cheddar? Of course. Lobster? Duh...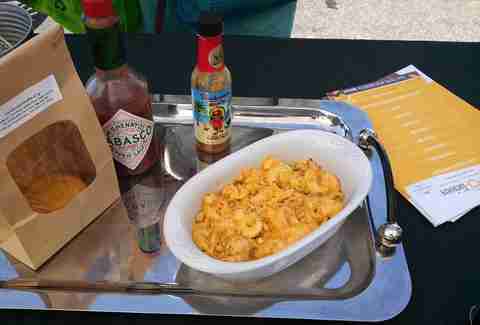 3. Oh yeah, they've got toppings, too
Want some hot dog on top of that mac? You do. You definitely do. You also may want cornbread. Or ghost pepper. Or, uh, black truffle. They'll do it all.
4. Don't want mac & cheese at all? There are a few other things on the menu...
They've got soups like lobster bisque, meats like fresh roast beef and Pat LeFrieda sausage, weekend brunch, and mac & cheese 'n sausage casserole... which technically has mac & cheese in it, but COME ON.
5. They also have fried crab and bacon mac & cheese balls
This is real.
Sign up here for our daily LA email and be the first to get all the food/drink/fun Los Angeles has to offer.
Jeff Miller is the Editor of Thrillist LA and went to high school around the corner from this place. Damn you, not-being-in-high-school-anymore! He's @jeffmillerla on Instagram and @ThrillistLA on Twitter.
Previous Venue
Next Venue
Venue Description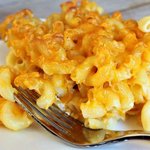 1. Mac-O-Licious
5217 Laurel Canyon Blvd, Valley Village, CA 91607
Mac-O-Licious was a food truck and a farmers market favorite before appearing on reality TV and making their -- and your -- dreams of a full-on mac & cheese restaurant come true. Dig into 10 different kinds of mac, including blue cheese and crab claw, hickory-smoked bacon and cheddar, and lobster varieties.