Thankfully not the name of a new strip club, Hollywood Pies is actually the first brick & mortar location of the cult-favorite Chicago-style pizzeria, which has expanded its menu, and -- bonus! -- you no longer need to pick up your 'za in a back alley. The whole thing is in a tiny shop, with a tiny menu to match, but they've added thin-crust to their deep-dish faves -- the recipe for the crust on this majestic red-onion-and-pepperoni number took seven months to perfect. They've also added pork-and-beef meatballs, based on a family-secret recipe, which's better than a Family Circle recipe, because NO ONE LIKES CASSEROLES, OKAY, MOM?!? They've even got a record player in the corner for maximum legit-ness (though the owner admits to using an iPod occasionally), with a throwback soundtrack that includes The Smiths and The Cure, which is probably what you were promised the first time you stopped into a back alley, too.
Recommended Video
Potato Skin-Breaded Queso Balls Will Make All Other Apps Obsolete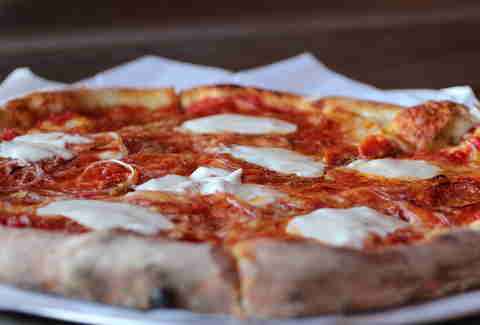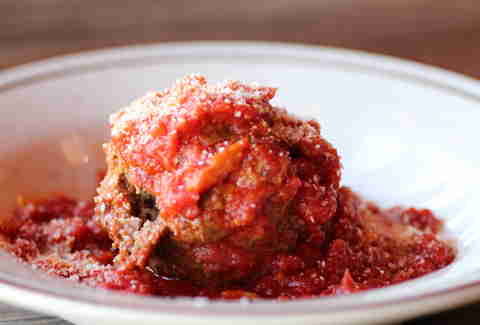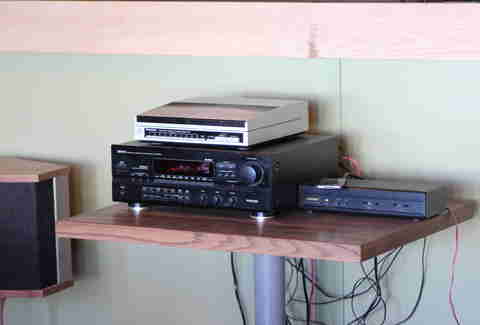 Previous Venue
Next Venue
Venue Description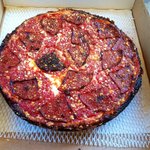 1. Hollywood Pies
6116 1/2 W Pico Blvd, Los Angeles, CA 90035
Though they started as a covert operation run out of an alley, Mid-Wilshire's Hollywood Pies has established itself as a pizza heavy-hitter doling out what many Midwestern ex-pats call the only true Chicago-style deep-dish in the city. There are more than 10 kinds of deep-dish pies on the menu, and if you know a thing or two about Chicago pizza, you'll want to order your pie "Native Style," which gets you an added topping of crushed whole tomatoes, olive oil, and oregano. One slice of these multi-layered monstrosities will keep you full for ages.