Things to look forward to in the Winter: the Kings winning the Stanley Cup (that happens in Winter, right?), temperatures low enough that you can finally put on a hoodie without looking like a tool, and these new restaurants -- all of which are scheduled to open sometime before official shorts season starts again.
Name: Herringbone
West Hollywood
Opening: January 7th
Why You Should Care: Renowned, Padres-loving Top Chef alum Brian Malarkey is fiiiiiinally opening the first LA outpost of his lauded San Diego gastrobistro, which he's dropping inside the Mondrian (right by the pool deck), along with a menu of fresh oysters, chicken-fried uni, and blue cheese-crusted NY strip.
Recommended Video
Cauliflower Crust: Pizza or Health Fad?
Name: Night + Market
Silverlake
Opening: January
Why You Should Care: After pushing back its Fall opening date, the super-anticipated second location of the Sunset Strip's Thai street-food concept -- imagined by a Food & Wine Best New Chef -- is finally almost here.
Name: Fifty-Seven
Downtown
Opening: January
Why You Should Care: The dudes behind The Hudson, The Churchill, and the new club DBA are hitting Downtown with a toque-driven spot that promises to showcase a new chef (pop-up-style) every season, essentially reinventing the restaurant every few months. The first dude: David Nayfeld, who 1) has worked with Joel Robuchon, and 2) likes Leo Messi on Facebook!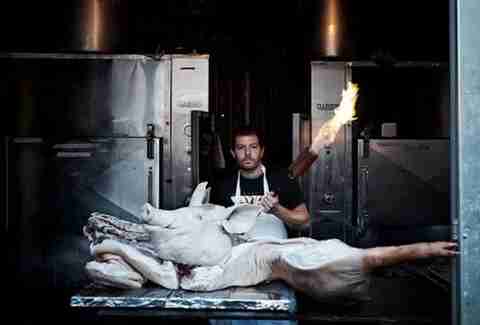 Name: Roadhouse BBQ
West Hollywood
Opening: February
Why You Should Care: Still coming soon, this BBQ concept attached to Improv is gonna merge the Umami guy's business sense with a crazy pitmaster, and a pop-in from Aziz Ansari. Probably.
Name: East Borough
Culver City
Opening: January
Why You Should Care: A Vietnamese restaurant overseen by the Italian-inclined dude from Superba Snack Bar, this is where you're gonna start going when someone's all, "Guys, I'm really in the mood for some tumeric-/coconut-/beer-crusted deep-fried shrimp. Anyone know where to get it?"
Name: Terraza
Santa Monica
Opening: February
Why You Should Care: This new resto at Santa Monica's lovely Casa Del Mar hotel's designed by a friend of the Obamas who had nothing to do with the health care website, and everything to do with crudo and fresh fish, as well as pizzas, pastas, and charcuterie platters.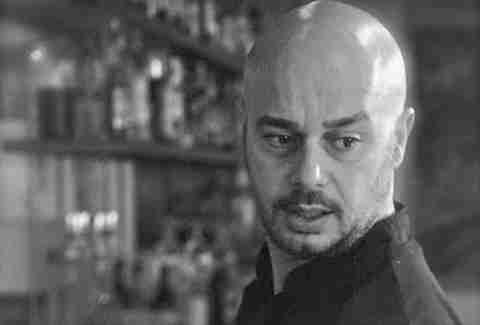 Name: CiBOTECA
Santa Monica
Opening: January
Why You Should Care: It's a bold move to open an Italian deli in Santa Monica, because, well, Bay Cities, but hey, props to these guys for trying. They'll have fresh panini and imported products from the boot.
Name: Playa Provisions
Playa Del Rey
Opening: January
Why You Should Care: Tons more info just leaked out on this still-forthcoming bistro from the girl you crushed on who almost won Top Chef last season, and her (UGH!) husband. Playa's going to have four distinctive sections -- an in-house ice cream space called Small Batch, a market counter they're calling King Beach, a whiskey bar (!) they're calling Grain, and the main dining room, aka Dockside, which'll be focusing on seafood.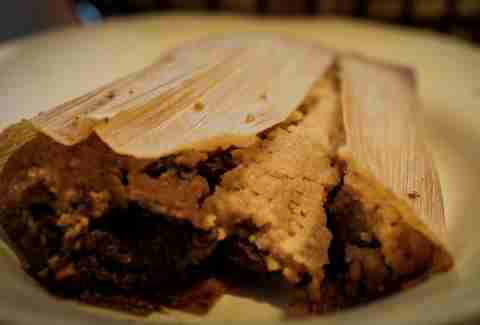 Name: Gracias Madre
West Hollywood
Opening: January
Why You Should Care: Don't stop reading just because this Mexican taqueria is from the same people as that hippie cafe where dishes are called, like, "I'm Thankful For Kale" (Cafe Gratitude). Here they're actually serving dishes you'll want to eat (hand-made tamales, yo!), with a bar program focused on organic tequilas and mescals from some guys who've done time at Drago Downtown.
Name: Tom Bergin's
La Brea
Opening: January
Why You Should Care: The saga of Tom Bergin's -- the House of Irish Coffee on Fairfax that's so old your Grandparents "necked" here at their 360-degree bar back in the day -- is the stuff of legend. It closed last year, re-opened, closed again, and now is RE-OPENING AGAIN, with an upper-deck bar featuring craft cocktails, a new menu focused on cross-pond classics, and, hopefully, shamrocks.