From the same people who brought you LA's first-ever Cronut comes LA's first-ever Wow-Nut: a how-did-no-one-think-of-this-sooner waffle-donut hybrid, available now at DK's in Santa Monica. And yes, this is real. Here's the scoop...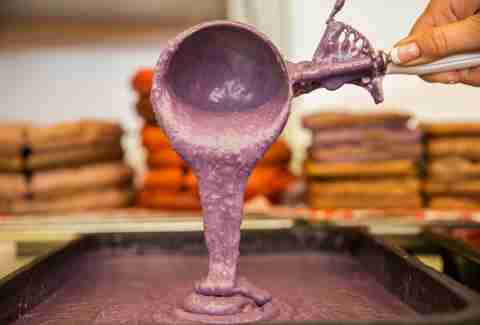 First things first: their dough is a proprietary blend of waffle dough and donut dough, and takes weeks to perfect. Second things second: it comes in four variations, which include this Ube (made with a popular Filipino purple yam), Chocolate, Red Velvet, and Original.
They put the dough in a traditional waffle maker (either circular or square), then they lick the bowl (wouldn't you?), and then they...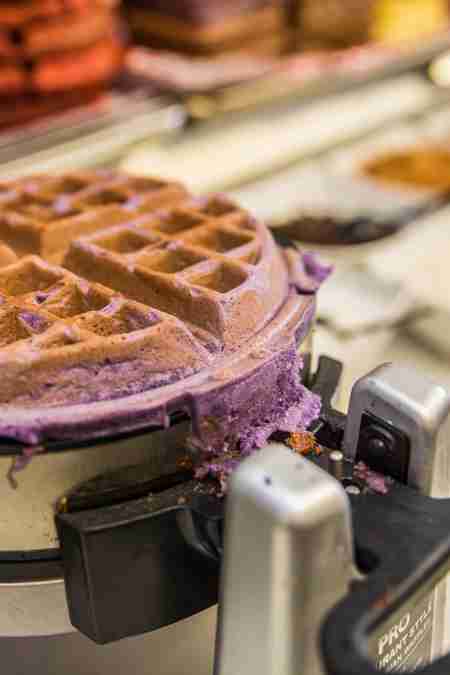 ... wait for it to get crispy on the outside. But wait, there's more...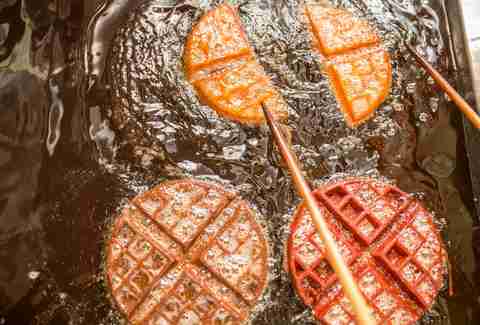 It's then deep-fried, like you'd normally do a donut, except THESE ARE WAFFLES.
There're a ton of delicious, donut-style moves too, like getting it glazed...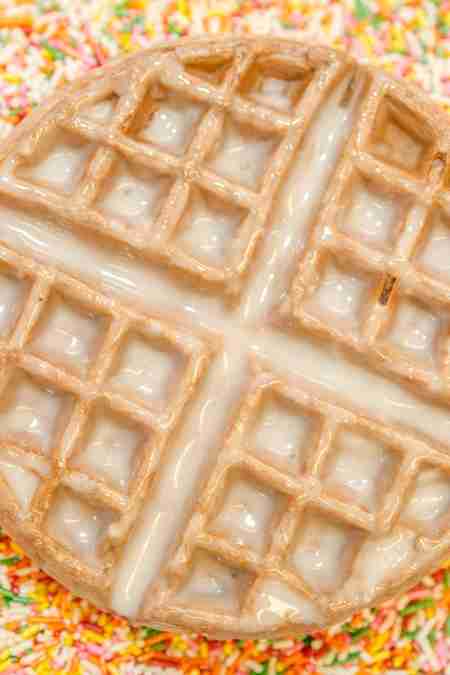 ... dipping it in sprinkles...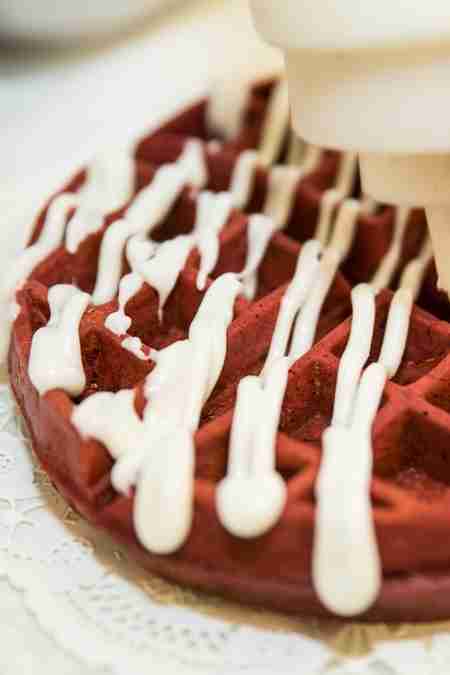 ... or topping it with a cream cheese frosting.
In fact, they have a whole BUNCH of toppings (and by a BUNCH, we mean at least six) that they'll use to help you totally customize your donut. Or, you can just take one of their recommendations, which include...
The Original Wow-Nut, with cinnamon sugar, whipped cream, and strawberries...
... and the "Team Purple Yam", which is Ube, dressed with coconut glaze and toasted coconut.
But it's way more fun to customize your own, so that they can look like this...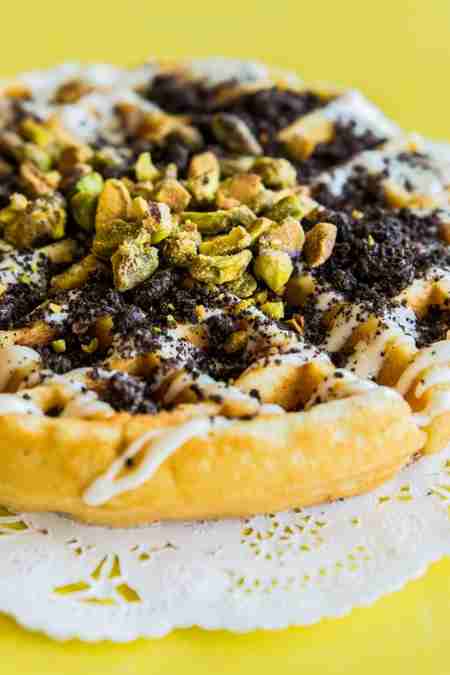 ... or, oh God yes, this.
They're available while supplies last starting at 5am, so if you're not in line yet... there's always tomorrow.
Jeff Miller is Thrillist LA's Senior City Editor, and and is extremely fond of waffle parties. He can be hit up on Instagram at @jeffmillerla, Twitter at @thrillistla, or Waffler at... hey, what's Waffler?