Did you know you can walk into In-N-Out and order stuff that isn't even on the menu, or did we just BLOW YOUR MIND? Oh... you knew that already, huh? Everyone knows that, you say? Well, FINE. But thankfully there's more to LA's off-menu action than just animal style. Here are some of the tastiest bites for those in the know:
Chilaquiles, Petty Cash
Mid-Wilshire
Sit down at the bar at Walter Manzke's lauded taqueria after 11p on a Thursday, Friday, or Saturday night, and they'll gladly bestow you with a totally-free order of chilaquiles -- essentially, breakfast nachos -- loaded up with an ever-changing choice of protein, along with plenty of cheese, cilantro, and sauce.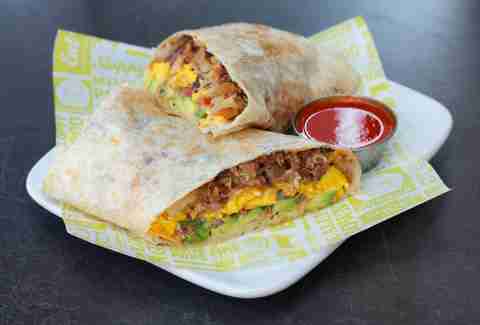 Duck Confit Breakfast Burrito, Short Order
Mid-Wilshire
The Farmers Market-adjacent burger-and-cocktail joint's got a weekend brunch with this secret number: a huge burrito stuffed with duck confit, aged cheddar and Landaff cheeses, poblanos, potatoes, avocado, pico de gallo, and "golden fertile eggs", which makes sense, because you're definitely gonna feel like you've got a food baby when it's all done.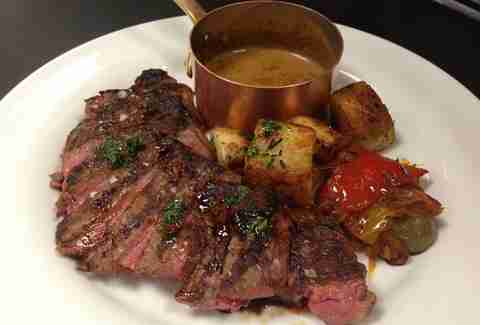 Secret Steak, Cecconi's
Beverly Hills
"Cecconi's?" you may be saying to yourself. "They have great pasta and fish, but... steak?" Yes. They do. Just order the secret steak, and they'll hit you with a grass-fed beef cut of their choice -- usually a porterhouse or double filet, served w/ roast potatoes and a morel sauce.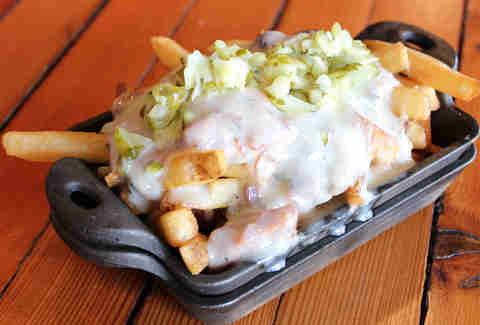 Pastrami Fries, Plan Check
West LA
Never on the menu, but forever in your heart (seriously, the effects of these things will linger), these spuds're fried in tallow and topped with pastrami bits, pastrami gravy, melted Swiss, and, much to John Bobbit's chagrin, chopped pickles.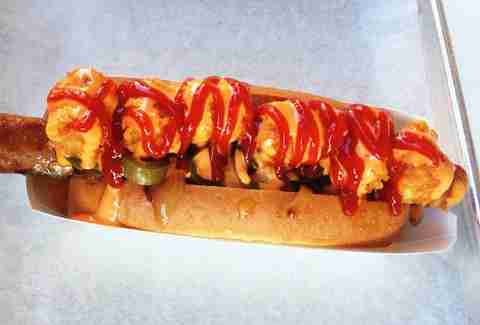 Scrap Yard Dog, Fritzi Dog
Mid-Wilshire
This work of evil genius tops a humble hot dog with Tillamook cheddar, jalapenos, grilled onions, tater tots, Buffalo aioli, and Sriracha ketchup. It may have scrap in the name, but it's a lock that there won't be a single one left.