Right in the heart of Manhattan Beach, Chez Soi's a seafood-leaning bistro just up from the ocean with a huge outdoor patio, a loungy bar area, and an open-kitchen'd dining room, all from an all-star trio that includes the restaurateur from Fraiche, the chef from Eva, and, most obviously, the pervy dude from Dawn of the Dead. That Eva guy's totally killing it food-wise, with rotating, just-off-the-farm/out-of-the-water dishes like wood-fired octopus w/ peppers and the digits of those snow people in Game of Thrones (fingerlings), as well as the above loup de mer w/ braised lettuces. There're also a few meatier options, including this artichoke-topped lamb belly and a prime beef "cap" w/ brown butter asparagus and Bearnaise. To imbibe, opt for classics like Manhattans and Old Fashioneds, as well as this gin/egg white "Pink Lady", all from a crew of mixologists from a lauded bar in, most obviously, Salt Lake City.
Recommended Video
Attention All Wine Drinkers: This Is the Pasta You've Been Waiting For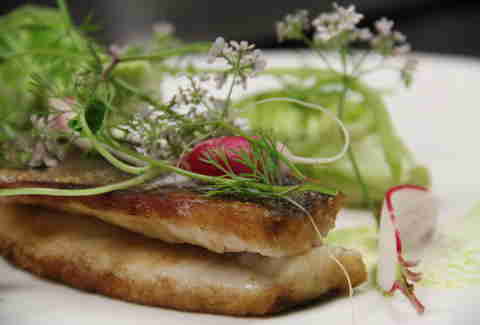 Previous Venue
Next Venue
Venue Description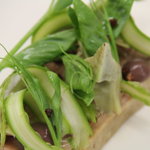 1. Chez Soi
451 Manhattan Beach Blvd, Manhattan Beach, CA 90266
This eatery plopped within the heart of Manhattan Beach offers an outdoor patio and a menu stocked with fresh, unique dishes like artichoke-topped lamb belly and wood-fired octopus with peppers. Sustainable ingredients make the inventive menu of items like edible micro-flowers, silhouettes of razor-thin root vegetables, and pure proteins an elevated dining experience.