Yes, of course it's what Wile E. Coyote does when he wants to eat salmon, but Fishing with Dynamite's also an intimate, raw-bar-abetted seafoodery from the MB Post guy, right in the heart of Manhattan Beach.
The Michelin-starred chef's killin' it with all sorts of water-born foods, including classics like blue-crab crabcakes w/ homemade pickles and this bacon-laden New England clam chowder.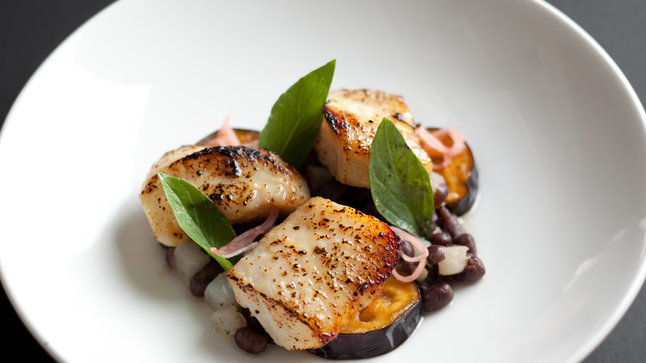 They've got bigger plates too, like this miso-glazed Alaskan black cod, and -- for the water-averse -- a flat iron steak with shishito peppers.
Science points out that everything can be washed down with booze, which explains why they've got a tequila sour w/ strawberry and chili, as well as this whiskey/Aperol/grapefruit "Original Gangster". And no, that isn't a Yosemite Sam reference.