LA's 8 best Vietnamese restaurants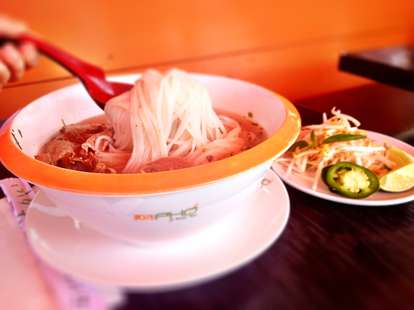 LA's got something like 80 bazillion great, classic Vietnamese restaurants (and that's just in Westminster!), all dedicated to authentic bowls of pho and crispy banh mi sandwiches. Lots of those places are super good, but then there are a small handful of restaurants who next-level the genre. Introducing: that small handful...

Best Chef: East Borough (click here for address and deets)
Culver City
This just-opened, super-colorful 'nese-ery is home to the team behind crazy-acclaimed Superba Snack Bar, including Chef Jason Neroni, who's busting out French-meets-Viet bites, like crepe stuffed w/ dungeness crab and shiitake mushrooms, and "phocatini" -- pasta w/ oxtail, hoisin, and Sriracha.
Best Banh Mi: Red Medicine (click here for address and deets)
Beverly Hills
This date night/Mom-and-Dad-are-in-town staple's known for its desserts (they are amazing) and their Brussels sprouts (dude, amazing), but they should also get props for their banh mi -- a classic-but-perfect execution stuffed w/ pork belly, pickled carrots, and country pate, also now being served at their semi-permanent pop-up at Formosa Cafe in WeHo.
Best Pho: Phorage (click here for address and deets)
Palms
This ultra-modern Viet shop in the former Chego! spot (RIP. SADNESS.) is still serving up Asian awesomeness (YAY. HAPPINESS.), like noodle bowls filled with ante'd-up ingredients (free-range chicken, American Wagyu beef...).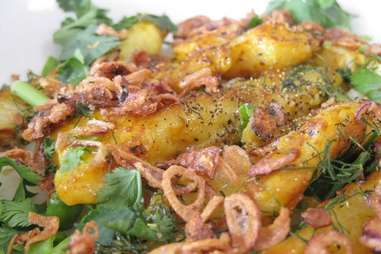 Best Noodles: Viet Noodle Bar (click here for address and deets)
Atwater Village
Thicker-than-usual, homemade rice noodles are the dish to get at this tiny Atwater outpost (which, thanks to piles of books, kinda feels like a library). There're a variety of toppings, but you gotta do the tumeric-and-dill fish -- it's lightly fried, and heavily fantastic.
Best Rice: Blossom (click here for address and deets)
Silverlake
Sure, you can usually get rice with, say, crispy chicken or some chopped-up pork. But how about Cornish game hen or filet mignon? That's par for the course here.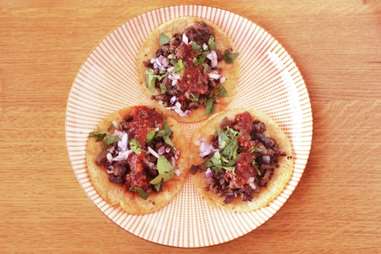 Best... Tacos?: Xoia (click here for address and deets)
Echo Park
Right in the heart of Echo Park, this unassuming eatery's got great pho and banh mi, as well as Vietnamese tacos, which include beef that's literally infused with pho and crispy pork chicharrónes, and stuffed into corn tortillas for easy-eating. Bonus: they're open 'til midnight and 'til 2am on weekends, meaning you can leave the Echo after the headliner and still get your fix.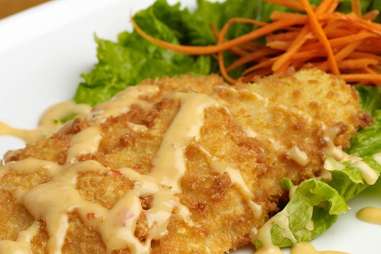 Best Food At A Place With A Punny Name: 9021Pho (click here for address and deets)
Multiple Locations
You could be forgiven if you wouldn't step foot in 9021Pho solely on principal, but you'd be missing out on some top-level dishes, like a delicately fried white fish with spicy aioli, and mei-nam noodles with curry chicken, shrimp, carrots, and onion.
Best Apps: Gingergrass (click here for address and deets)
Silverlake
Yeah, the mains at this Eastside mainstay are fairly delicious, too, but it's really all about the apps: crab rolls that are perfectly crispy, chili-peanut wings that are, um, perfectly crispy, and shrimp balls stuffed with yams that are... yeah, you get it: their fryers are great.
Jeff Miller is the Senior City Editor of Thrillist LA, and takes his pho with sprouts, jalapeño, Sriracha, and hoisin. You can follow him at @thrillistla on Twitter and @jeffmillerla on Instagram.