This heart-of-Hollywood restaurant/drinking spot has a bar topped with subway tile (creative!) and a shared-plates menu that goes from light (heirloom tomato w/ cashew bisque and tomato tartar) to heavy (short rib w/ yukon puree, carrot, charred broccoli, puffed tendon, and bordelaise).
Recommended Video
Sriracha Bacon Onion Rings Bring the Heat Like Never Before
The second location of the upscale Mexican mini-chain is giving even more great food to the rapidly gentrifying Arts District, with a sea urchin and chicharrones guacamole and pork belly carnitas.
The old Bordello and One Eyed Gypsy room's been revamped again, this time as a barstaurant with Momofuku vets serving up smoked yellowtail toast and cocktails like the East 180 with (mezcal, honey, mandarin, lime, and... bee pollen?!?).
So this BBQ writer from Texas -- who's considered, like, THE authority on BBQ in the country -- just called this new Culver City spot the best BBQ in LA, and the only one that can compete nationally. Meaning... you've gotta get there, like, now.
If you're taller than the chef at this relocated Austrian bistro, you eat for free. You won't be, but you won't mind paying for his incredible schnitzel, either.
Adding to the slew of legit Westside restos, this new marketstaurant is hooking up lox Benedict and banh mi, as well as artisanal grab-and-go shop items.
There are fewer than 10 seats at this fast-casual Downtown Filipino spot, and anyone sitting in them will get to enjoy a former Patina guy's carefully thought out takes on cultural faves like longanisa sausage atop artisanal imported rice.
OK, so the brunch-only Korean latke (yes, you read that right) at this beautiful right-by-the-beach multicultural spot from a Top Chef alum has become the go-to dish, but it's worth a dinner stop, too, for equally creative dishes like bulgogi-braised short rib and lamb belly wontons.
The original Vegas location of this late-night ('til last call on weekends!) izakaya has been called one of the best restaurants in the country. This under-the-radar opening of the LA location is getting the same buzz. Get there before ASAP.
Steak from the Fishing With Dynamite guy? Yeah, you're in.
Not just the academic test you took for no reason in elementary school, E.R.B is also an Arts District gastropub from a Silverlake Wine guy, with a carefully curated list of beers and prime cheddar burgers from the former chef at Mozza.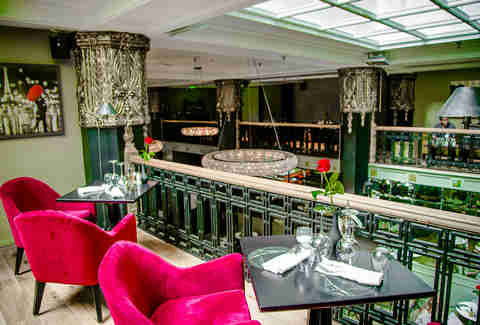 WHOA, this bistro is a stunner: 10,000+ square feet of murals, chandeliers, and grand stairways in the lobby of a 100-year-old hotel, with food like cognac-flambeed, whole-roasted lobster and duck foie gras.
Haters are already hating on the velvet-rope door policy at this multifaceted bar, but that doesn't mean you shouldn't clamor to try to get in anyways -- it's got a tiny music room, the main wood-laden cocktail bar, and an outdoor patio for movies and pop-ups.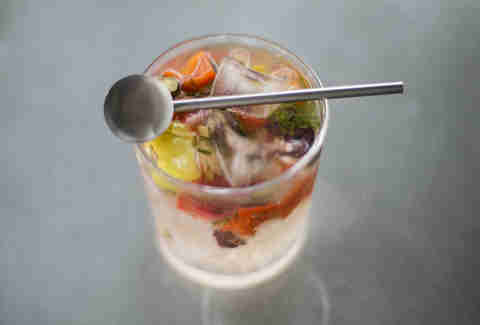 Not only can you get lamb shank tagine at this Cali bistro on the strip, but it's also the latest place to get cocktails from drink scientist Matt Biancaniello, like a white peach balsamic-laced... Negroni? Nice work, Matt.
This NY expat's sushi spot at The Grove will blow you away. And it's also known for its killer fried chicken, so you can finally invite your sushi-hating friend for sushi.
The second local location of Brian Malarkey's San Diego-based mini-chain of upscale seafood restaurants has two (!) big patios, plus a "Salt & Brine" bar -- essentially, a raw bar with charcuterie, too.
Sign up here for our daily LA email and be the first to get all the food/drink/fun Los Angeles has to offer.
Jeff Miller hasn't gotten past the door guy at Tenants of the Trees yet either. Find out when he does on Instagram at @jeffmillerla or Twitter at @ThrillistLA.
Stuff You'll Like