Other than the fact that they make um... fat... uh... burgers, you probably don't know all that much about Fatburger. Well, allow us to fix that. Here're 13 things you didn't know about Fatburger, but totally should ('cause they involve secret menus and Magic Johnson!).
Recommended Video
Ghost Kitchen: How This NYC Restaurant Is Responding to Coronavirus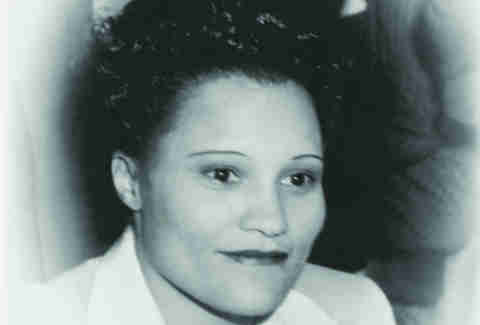 1. Fatburger was founded by Lovie Yancey in 1947
With a three-stool hamburger stand made almost entirely of scrap materials.
2. The original name of the burger joint was "Mr. Fatburger", a reference to her boyfriend Charles Simpson's nickname
In 1952, though, she dropped the "Mr." -- and the Mr., as it were.
3. The first location was located on Western near Jefferson in LA
Which at that time, was actually kind of on the Westside of the city. But now is part of... the Eastside.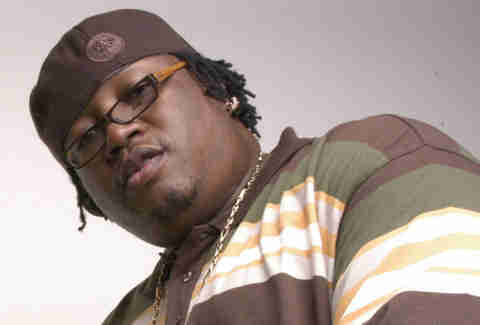 4. A ton of rappers have actual stakes in Fatburger franchises
E-40 brought 'em to SF, Kanye once opened a couple locations in Chicago, and Pharrell was behind the chain opening in China.

5.  Ice Cube went to Fatburger on January 20th, 1992
That's the day he's talking about in "It Was A Good Day".
6. Not to make this East Coast vs. West Coast, but Notorious B.I.G.? Also a Fatburger fan.
"If I wanna squirt her/ take her to Fatburger" is Biggie's line about it, which is interesting, because couldn't he just use a Super Soaker instead of the soda foun... oh. Oh. OH! Nevermind.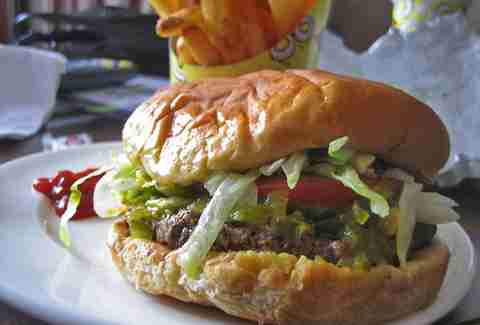 7. They've only got one secret menu item: "The Hypocrite"
It's a veggie burger with bacon on it. Get it?
8. They were once 70% owned by Magic Johnson
They also once had the best company three-on-three basketball team ever.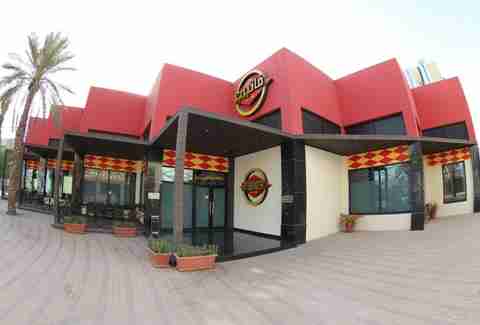 9. They have locations in Istanbul, Dubai, and Saudi Arabia
Vacation time!
10. The XXXL burger's got 24oz of meat, and if you finish it, your photo goes up on the wall of the store and you get to bring home a signed certificate of achievement
Thankfully, there's room for it right next to your AYSO trophies.
11. In 2007, they eliminated all trans fat from their food
Phew.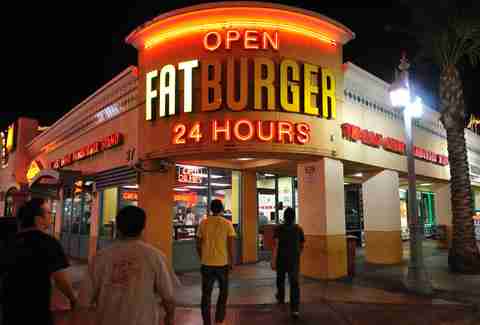 12. T.I. and Floyd Mayweather literally just got in a fist-fight at a Fatburger in Las Vegas
You should read that sentence again. It's only gonna happen once.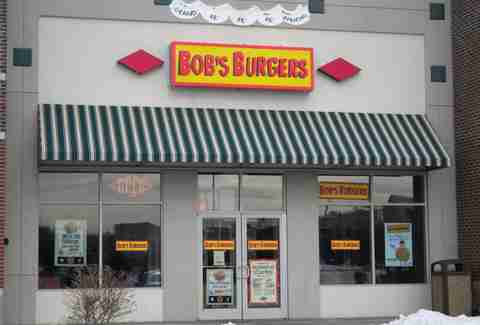 13. When the now-cult-status TV show Bob's Burgers launched, four Fatburgers became Bob's Burgers for the day.
Including one in WeHo where they actually made "The Thanks a Brunch" Burger, a medium Fatburger topped with bacon and egg.
Jeff Miller is the senior city editor of Thrillist LA and is glad his nickname isn't Mr. Fatburger. You can find him on Instagram and Twitter.