14 Things You Didn't Know About Mendocino Farms
Courtesy of Mendocino Farms (Edited)
OK, so you probably know that the not-fried fried chicken is covered with Rice Krispies-style rice, and that any sandwich is available as a salad since one of your co-workers always "eats healthy," but did you know that there's a secret menu at Mendocino Farms? YOU DIDN'T? Well, here are the details on that life-change -- as well as 13 other things you didn't know about the beloved local fresh sandwich and salads shop:

1. The first Mendocino Farms opened in 2005, in a failed Starbucks Downtown
That sounds new, but then you realize it's over 10 years ago, and that forces you to address your own mortality. #Old.
2. The co-founders are not only business partners, but husband and wife
Mario Del Pero and Ellen Chen met at Mario's first restaurant concept, Skew's Teriyaki, where Ellen's friend had a crush on one of the managers and needed a wingwoman. Ellen had been part of the '90s dot-com boom at startup Target Marketing Interactive, and ended up investing in Skew's. Together, Mario and Ellen grew Skew's to three units in Los Angeles before selling the company in order to start Mendocino Farms. Thankfully, their instincts weren't a-skew. Get it? (DO YOU???)
3. Mario used to be the GM at Baja Sharkeez in Manhattan Beach
SHOTS SHOTS SHOTS SHOTS SHOTS!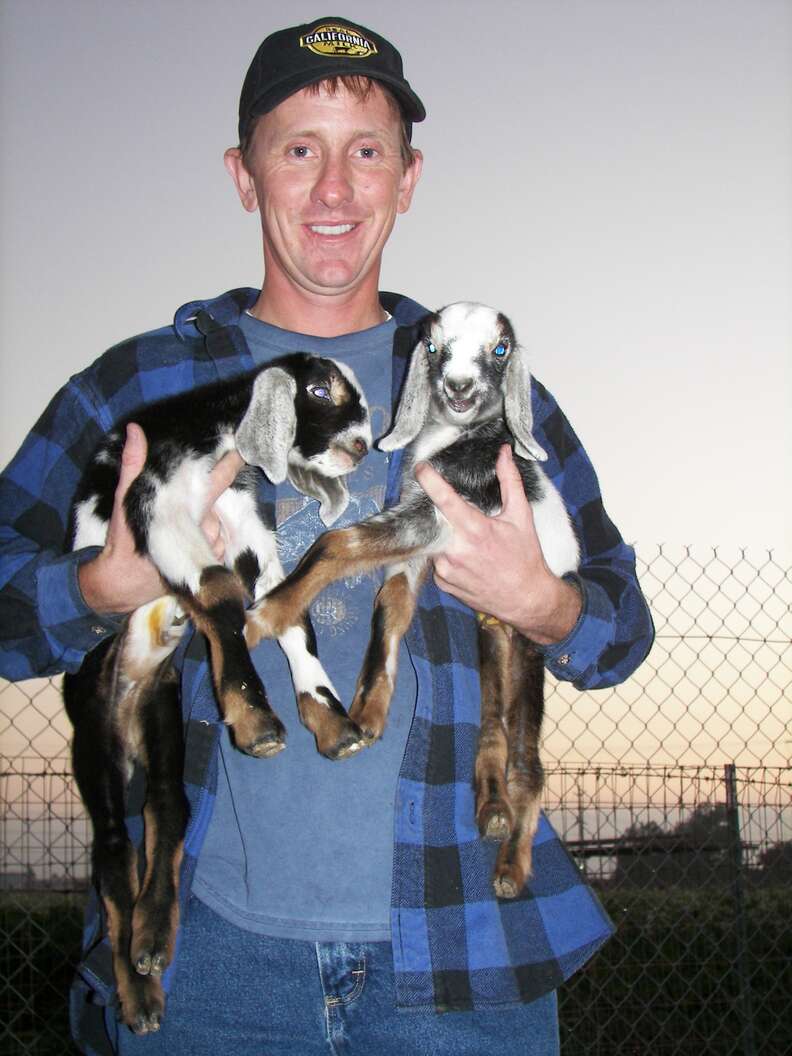 4. One of Mendo's most popular items helped keep a goat farm from closing
After meeting Dr. Dan Drake, the veterinarian owner of Drake Family Farms, and tasting his delicious cheese, they knew they had to help. They created a goat cheese and beet salad and dubbed it the "Save Drake Farm's Salad." Out of appreciation, Dr. Dan named two of his goats, "Mendo" and "Cino," after the restaurant. Today, Drake Family Farms is doing great, and the salad ranks as Mendocino Farms' second bestselling menu item.

5. They have a famous pitmaster working behind the scenes
Billy Durney, the guy behind Brooklyn's lauded Hometown Bar-B-Que, joined the Mendocino Farms team to help open their smokehouse in El Segundo. Thank him next time you're devouring the pulled pork sandwich.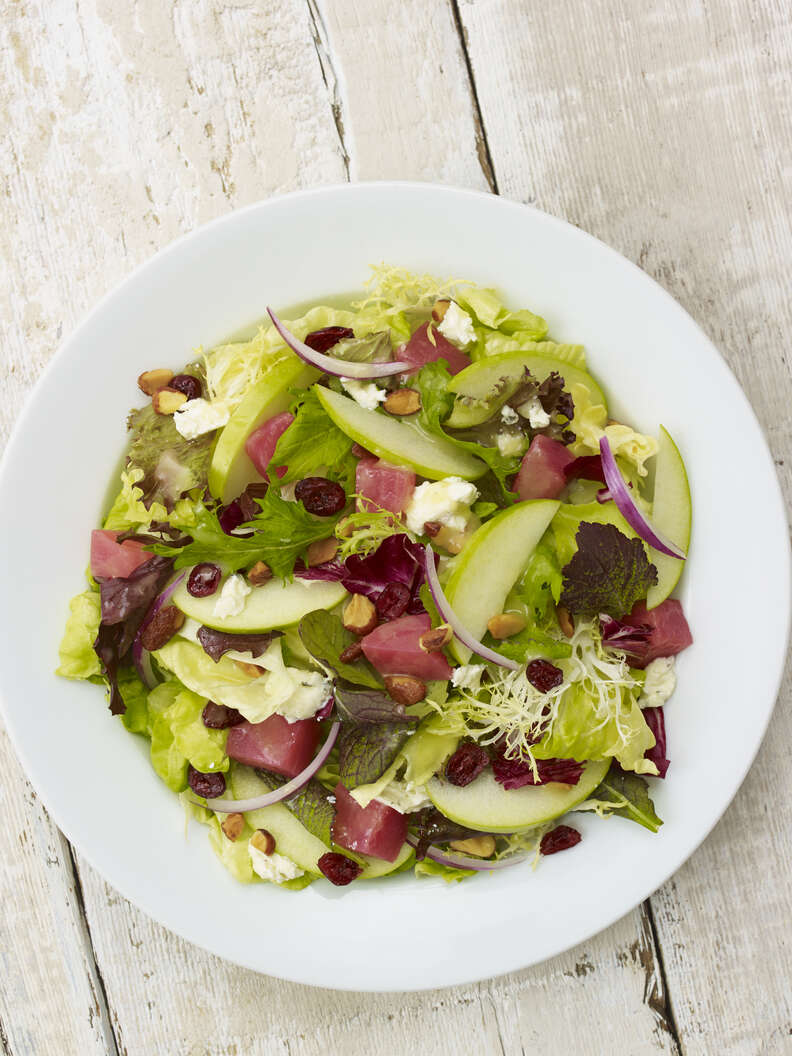 6. Salads account for over 1/4 of their total sales...
OK, health-conscious co-worker, you win this one.

7. ... but they sell about 30,000 sandwiches a week
Never mind! We win!
8. You can play indoor cornhole at their Irvine location
In fact, a bunch of their spots have game-components, but the Irvine one has two indoor cornhole sets on astro! Downside: Irvine.
9. The blue-toned "Mendo the Cow" mascot was an accident
The now-iconic blue spots were originally supposed to be an all-over-cow tie-dye job, but Mario realized halfway through putting it together that he didn't have the artistic chops to do that, and just put blue spots on a white cow instead. Bingo.

10. They go through over 6,000lb of greens per month
Just like your college roommate!! (That's a weed joke.)
11. They have a weird connection to Clayton Kershaw
Or maybe it's not so weird: he ate lunch at the Sherman Oaks shop on 6/18/14 -- and then threw a no-hitter. Fact!

12. Their Kurobuta pork belly takes two days to make
It's braised and then caramelized. Since they sell over 2,000 of the banh mis it goes in every week, it's worth it.
13. The seemingly random and seasonal "chef's picks" sometimes come back
Like the the peanut-butter-and-bacon-and-banana PB3, which hits right around Jan 8th (Elvis's Birthday).

14. The secret menu is even better than what you've been ordering... and now you can get in on the knowledge
At any location, you can order these and gloat about being in on the secret: the 3 Lil' Piggies (Kurobuta pork belly, house-smoked pulled pork, and applewood bacon with provolone, avocado, chili aioli, jalapeño relish, and pickled red onions with lettuce and tomato on ciabatta), the Drunk'n Goat on Highway 128 (Drake Family Farms goat cheese, French brie, cranberry chutney, green apple, and Scarborough Farms greens on buckwheat), and an adult-sized PB&J (with house-made peanut butter and Coldwater Canyon Provisions strawberry rhubarb jam).
Sign up here for our daily LA email and be the first to get all the food/drink/fun Los Angeles has to offer.
Jeff Miller loves that crispy rice chicken but almost always gets the chinese chicken salad. Anyone want to split it? He's at instagram and twitter.