The burrito vending machine exists. You're welcome.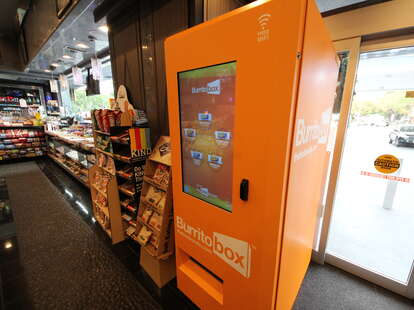 It's 313a and you're super hungry, stumbling around WeHo, and you can't possibly be responsible for making your own goddamn burrito. Enter: BurritoBox, the first-ever, 24hr, piping-hot burrito vending machine.
Despite what you told your girlfriend in high school, THIS is actually where the magic happens: a brand-new Mobile station on Santa Monica Blvd.
You've got your pick of five different flavors, ranging from breakfast badness (chorizo + egg + cheese) to lunchtime-staple (chicken + rice + beans), all available with three optional sides (Daisy Sour Cream, Tabasco Hot Sauce, or Wholly Guacamole).
Pay the approximate price of a tall latte at LAX...
... and pass the time with a cheesy music video from a band that sounds like bad Third Eye Blind.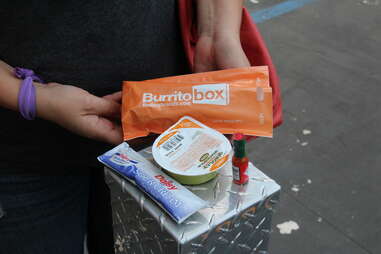 When it's ready, pick up your SUPER-HOT (seriously, it's hard to hold) burrito from the bottom... along with your sides, which are incredibly as cold as your burrito is hot.
Throw it all on -- the sour cream, the tabasco, the guac...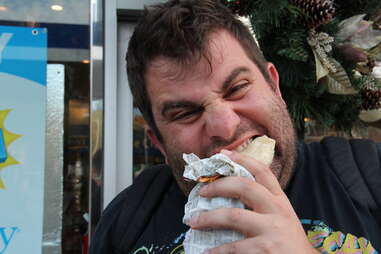 ... and take a huge bite. How is it? It's good -- for a burrito from a vending machine. Which, at 313a, is VERY, VERY, VERY, VERY GOOD.