You know Tsujita is there. And Plan Check. And also Daikokuya. But when it comes to the packed area around Sawtelle and Olympic -- aka Little Osaka -- that's pretty much all you know. From bacon hidden in everyday mini-malls to Four Loko you can only find down side streets identified by signs written in what seems like at least 27 foreign languages, here's the underground guide to end alllllll underground guides to LA's Little Osaka.
Ever walked by the old Nikkei Credit Union on Sawtelle and said to yourself, "man, I wish there was a bread pudding shop here instead"? Well, somehow the dudes at B Sweet totally heard you, cause that's exactly what they opened inside, stocking the place with a rotation of flavors like coffee cake crumble, horchata, and circus animal cookie. If you need more reasons to go into a sugar coma, they've got salted caramel cookies, donut ice cream sammies, and good, old-fashioned coffee to wash it all down.
This karaoke studio with private rooms doesn't serve alcohol, but thankfully you're allowed to BYOB and BYOF for a $1/person surcharge. Win-win...-win-win-win-win-win.
Remember that BYOB karaoke spot? Well, this liquor store happens to be a few doors down (what are the chances they're owned by the same person? Possibly named Max?) and shills run-of-the-mill wines and beers alongside harder-to-find shōchū, soju, sake brands, and, uh, Four Loko.
Not just where Charlie Brown goes when he has too much facial hair, Blockheads Shavery is also a cash-only Taiwanese shaved ice spot with massive weekend lines, because it's "healthier" than frozen yogurt or ice cream... which is why you're gonna want to top it with Oreo cookies, house-made rice cakes, and condensed milk.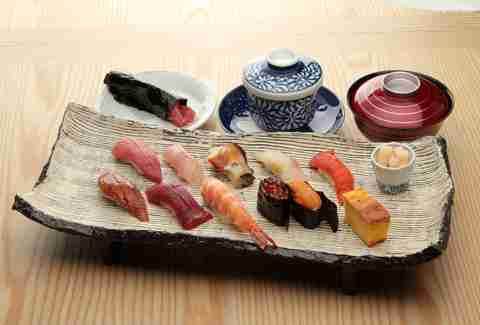 The people behind ramen powerhouses Tsujita and Tsujita Annex have been quietly planning a Sawtelle takeover. Their latest venture, Sushi Tsujita, focuses on top-caliber sashimi that tastes just-caught fresh. Go here if you've got money to burn or a date to impress, since the omakase-style menu can set you back $120.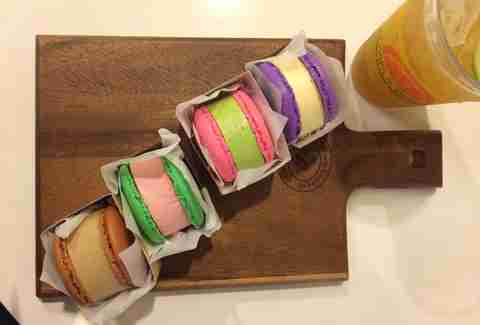 Sawtelle's got at least three other boba shops, but this new kid on the block scores points for its vast menu. In addition to caramel pudding milk slushies and guava tea, they serve up tasty Taiwanese cafe food like sausage and minced pork rice, macaron ice cream sandwiches, and chewy/crispy mochi waffles.
For a relatively small market, Nijiya's got a mind-blowing selection of fresh fish, barbecue-ready meat, and to-go sushi/bento boxes, in addition to plentiful Asian sauces, spices, and snacks (including the elusive green tea-flavored Kit Kats). Bonus: they usually have someone outside whipping up okonomiyaki and yaki udon on a grill.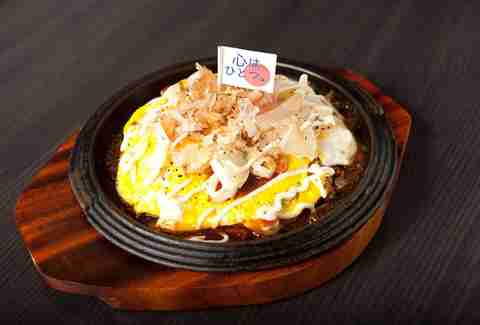 OK, yes this strip mall spot has the oddest food you're ever gonna eat, but it also has the tastiest food you're ever gonna eat, so stay with us through the description: they take a bunch of cabbage, chop in your choice of ingredients (seafood, bacon, seafood & bacon, etc), fry it up all mashed together with eggs, and then top it with EVEN MORE ingredients and a ton of sauces. And it's fantastic.
When you want no-frills, decently priced sashimi and rolls, Kula's your best bet. The revolving sushi restaurant usually has a wait time, so you can always write down your name and check out the next-door Daiso (see below) to kill time.
Daiso stores are Japan's answer to 99-cent stores, except, like almost everything Japanese, they're a lot more awesome. Once you get past the fluorescent lights and pink signage, you can scoop up cheap knick-knacks like storage containers, cooking utensils, and garden tools. Everything's $1.50, unless it's something fancy, like a button-down shirt for $8.
"Modern Southern comfort food" sounds like an annoying hipster trend, but the reality can be pretty tasty, especially when served up by the Ladies' Gunboat Society. The permanent pop-up, run by one of the guys behind The Hart + The Hunter, operates in the Flores restaurant space and specializes in chicken fried rabbit and a pea/rice/bacon dish dubbed Hoppin' John.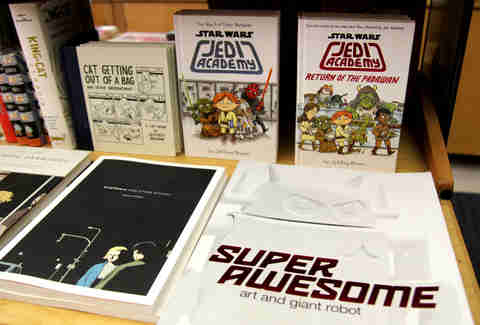 This place is packed with novelty merch -- the kind of stuff you don't need, but want -- and a solid comic/manga selection. If you find yourself walking out with a ninja mug and drumstick chopsticks, you wouldn't be the first. Also, down the street, their GR2 gallery sells original prints, which you can hang in your living room to impress people and be all, "look at me supporting indie artists".
It's tough improving on bacon and spam, but Kushikatsu does it by sticking them on skewers, dipping them in batter/panko crumbs, and frying them to a golden crisp. More traditional items, like shrimp and beef, get the same treatment. Food-on-a-stick not your thing? Order the L.A. Men, a taco/ramen hybrid with ground sausage, tortilla chips, salsa, and noodles in a tomato miso-based soup.
Sign up here for our daily LA email and be the first to get all the food/drink/fun Los Angeles has to offer.
 
Tiffany Tse is a freelance writer for Thrillist, and thinks there's no shame in wanting a pair of drumstick chopsticks. Keep up with her on Instagram at @twinksy and Twitter at @twinksy.