A Look Inside the Most Secret Restaurant in LA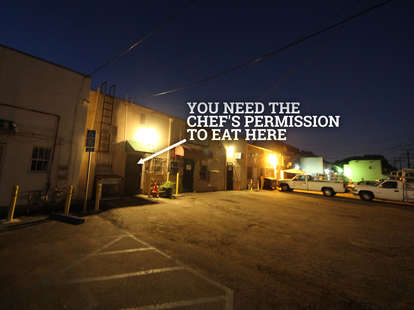 Jeff Miller/Thrillist
Jeff Miller/Thrillist
Deep on Pico, in the area of West LA right by the Westside Pavillion mall, hidden behind a nondescript Teriyaki facade, lies LA's most secret restaurant, Totoraku -- aka Secret Beef. There're no reservations -- someone who's eaten there before has to invite you, with the chef's permission -- and, at $260 per person, it ain't cheap. And it's always been somewhat of a mystery as to what dinner entails... until... now.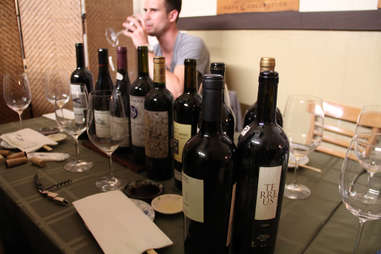 It's totally BYOB, and everyone tries to one-up each other
I was there with a dude who raided a wine cellar from a high-profile, now-closed restaurant and another guy who actually knew what he was talking about when he brought up varietals and years. The two bottles I brought -- one bought on an actual vineyard in Italy, another a gift from a wine expert -- both went unopened. So yeah. Stakes are high.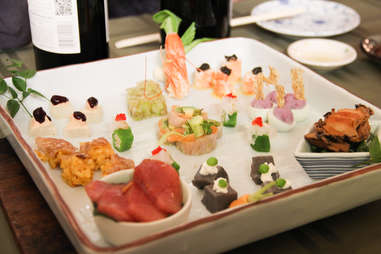 It's not allllll beef
This starter platter had everything from bites of foie gras, to sashimi, to, uh, vegetable jello. Yep. That stuff was super weird.
You're gonna eat a ton of raw beef
Like this beef carpaccio...
... and this beef neck.
Yes, raw beef neck. Shockingly, amazing.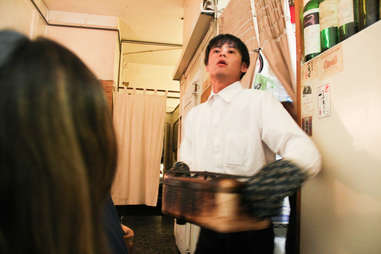 They're going to deliver you a very, very used grill
Seriously, it's amazing that the fire department hasn't banned these things.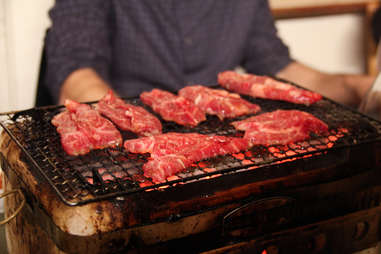 You're going to grill your own meat
Wait, you're paying hundreds of dollars to cook your own food?? Yep.
And it's gonna keep coming...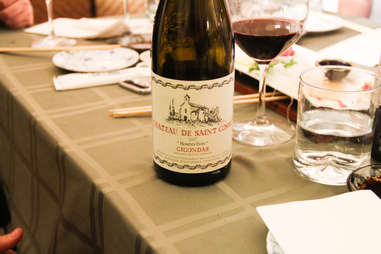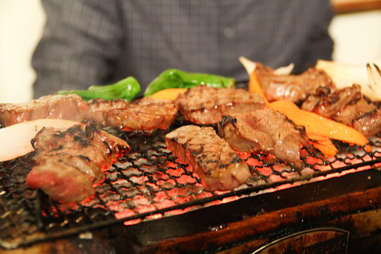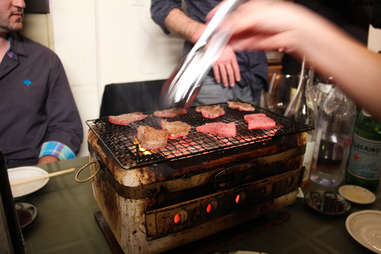 *breath*... and coming...
... and coming. For as long as you'd like.
This is the lamb, which is the final course -- after steak (ribeye!), steak (New York!), and steak (filet!). And when you're done with the lamb... you can request more lamb. Included. Yes.
Eventually, you will get dessert
Thankfully, this ice cream was not beef flavored.
The chef will come out... and get wild
You, though? You probably won't move because, dude, that was a lot of beef.
Sign up here for our daily LA email and be the first to get all the food/drink/fun Los Angeles has to offer.
Jeff Miller totally hopes that this article doesn't get him or the guy who invited him banned. Find out on Twitter at @ThrillistLA or on Instagram at @jeffmillerla.