The Best Italian Restaurants in Louisville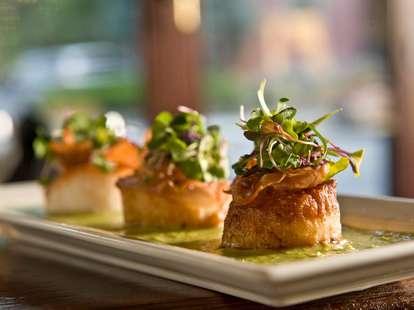 Courtesy of Volare Ristorante
Louisville's lucky enough to have a solid selection of Italian restaurants to satiate your carb cravings... or impress a date with how much pasta you can eat without getting red sauce on your clothes. (Anyone unimpressed by this feat isn't really worth dating, after all.) Few things can leave you feeling happier than a giant plate of pasta, a glass of wine, and a rich dessert, so enjoy the best Italian restaurants Louisville has to offer.
Clifton
This Frankfort Ave restaurant has two communal tables, so diners can opt to bring a large group -- or enjoy the company of their neighbors -- as they sample the prix-fix menu. Each day, Chef Gina Stipo chooses a five-course menu of dishes featuring what's fresh and in season. The recipes are straight from Italy -- Stipo recently moved to Louisville after spending 13 years in Italy, cooking and conducting food and wine tours. The communal dining experience offers a chance to partake in authentic Italian food in the spirit of community and family, if only for a night.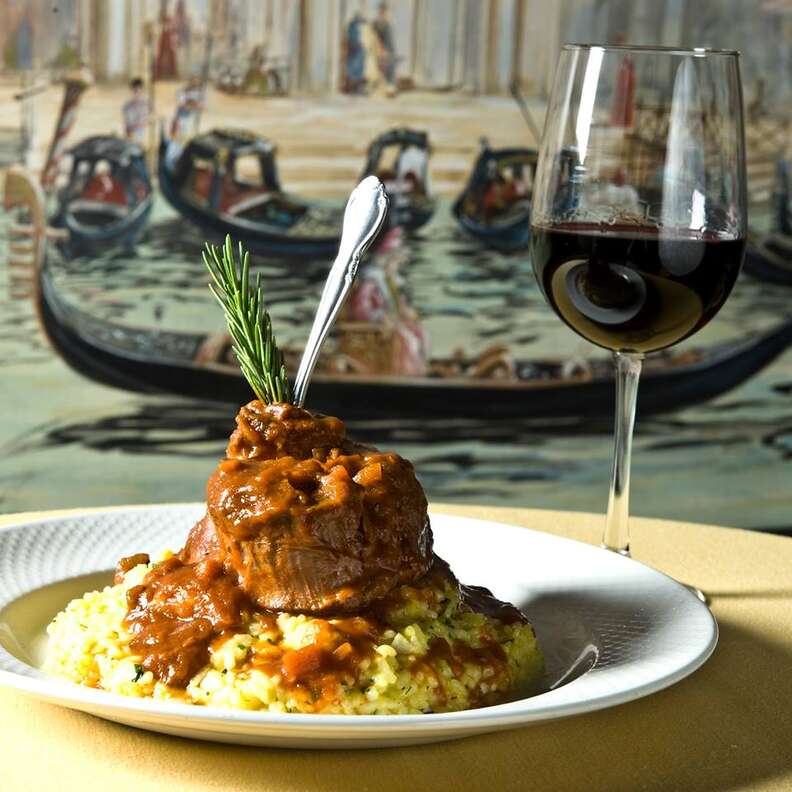 Clifton
Not only does Volare's Executive Chef Josh Moore craft an exceptional menu, but he also operates a small farm that sources most of the produce used at the restaurant. Fresh-caught fish comes in every few days -- the hauls often as big as the chef himself. Order a pasta or pork loin with Italian-influenced cocktails from the bar, or pair your food with a selection from the extensive wine list.
Germantown (& Jeffersonville)
The Come Back Inn is some wonderful hybrid of dive bar and delicious Italian restaurant, with all the ambiance of a hole in the wall, but the delicious (and cheap) food of your new favorite restaurant. The antipasto wontons are an absolute must.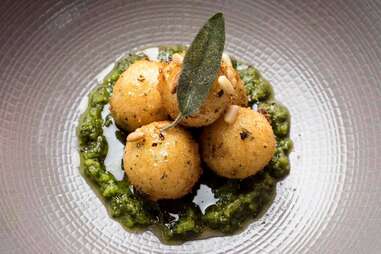 Norton Commons
Another home run restaurant from Fernando Martínez (Mussel & Burger Bar, El Taco Luchador, Guaca Mole), Mercato's beautiful atmosphere, fantastic bar, and upscale Italian fare will make the drive to Norton Commons worth it. Start with the cheese and charcuterie board -- from there, the menu has plenty of delicious options, from squid ink pasta to deep-fried goat cheese.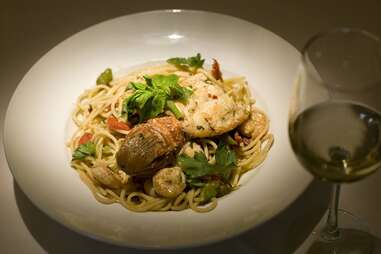 Downtown
This elegant, upscale dining experience from Vincenzo and Agostino Gabriele, brothers from Sicily, is a Downtown must (and don't be surprised if Vincenzo himself serves you dinner). This place does justice to each course, from the Caesar salad made right at your table to the tender veal, and rich tiramisu.
Clifton
Warm and inviting, DiFabio's is easy Italian dining with a big menu, and the option to custom-order your pasta. The baked goat cheese and the house salad make a great precursor to a big plate of pasta, or check out their happy hour deals, when drinks and some appetizers are half-price.
Crescent Hill
For almost 25 years, Porcini has been serving Crescent Hill with dishes derived from Northern Italy. Cozy and inviting, the interior will transport you to an intimate dinner in Italy, complete with fresh pasta, delicious wine, and a beautiful outdoor patio.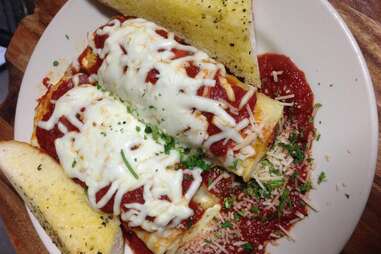 Highlands
Cooking up Grandma Anselmo's family recipe, Anselmo's is the Highlands' answer to the need for homestyle Italian. Start with the mozzarella-stuffed breadsticks, and work your way to the entree -- nobody ever went wrong with the classic spaghetti and meatballs.
Paddock Shops
Martini's many gluten-free options make it a great choice for those who might usually have to opt out of Italian food, and the Paddock Shops location is extremely convenient. Check out their seasonal menu for some of the freshest and best options, like scallops arrachian, with an orange beurre blanc sauce.
Clifton
In the style of European corner cafes, Caffe Classico is the perfect spot for a delicious lunch. Highlights include the coffee, the Belgian-style pommes frites, and the Spanish ham. Come back for dinner and order the chicken roulade, or pork tenderloin finished with a honey and Grappa reduction.
Old Louisville
A neighborhood joint just off Central Park, Amici features a fun cocktail menu and a killer eggplant parmesan, as well as a lot of other options for vegan and vegetarian diners. Pro tip: grab a salad with the sweet basil dressing. It's so much better than something this simple has any right to be.
Sign up here for our daily Louisville email and be the first to get all the food/drink/fun in town.
Michelle Eigenheer is a Louisville-based writer and a grown up who has definitely never spilled anything on herself during a date.