Louisville Food Secrets You Totally Want to Know About
Courtesy of Kern's Kitchen
As Louisville's reputation as a culinary hub rises, our city's hidden gems are slowly being uncovered. But Louisville has a seriously long history -- it was founded back in 1778, after all -- which means that there are plenty of secrets hidden in Louisville's food scene. We've discovered some of the most noteworthy, from the surprising origins of some of our city's most iconic dishes to some unfortunate secrets about our local fish.
That chocolate-bourbon pecan pie you're eating is probably not Derby Pie
Unless the pie you ordered was baked in Kern's Kitchen, it's not technically Derby Pie. The term Derby Pie was trademarked by Kern's Kitchen, Inc., back in the '60s, some 10 years after Grandma Kern started baking it at the family's restaurant. In 1986, Bon Appétit won a court case after Kern's Kitchen sued them for using a recipe for the coveted pie. The publication won after demonstrating that "Derby Pie" had entered into generic use, and for about a year, people everywhere were free to call their chocolate-bourbon pecan pies whatever they wanted. The decision was overturned on appeal, and since then, the term has been back under trademark and aggressively protected by the company, which does not shy away from suing any business that uses the trademarked name.
We can thank steamboats for rolled oysters
As you're no doubt aware, oysters are not exactly a native treat of Kentucky, so it's a bit strange that they're the main ingredient in one of our city's classic dishes. In the heyday of steam engines and river transportation, oysters could -- for the first time ever -- be quickly transported up the Mississippi and Ohio Rivers to the city of Louisville, which was something of a big deal. In 1884, Italian immigrant Phillip Mazzoni opened up an oyster-centric bar and a short time later, invented Louisville's classic rolled oysters. Originally, he threw them in for free with an order of beer, but eventually started charging for them (there are only so many ways a bar can get through Prohibition, after all). Now you can find these breaded, deep-fried delicacies all over town.
Our famously delicious water comes straight from the Ohio River
Before you freak out, know that it gets the shit filtered out of it (literally), and the water is tested over 100 times a day to ensure its quality. Louisville Water is so proud of this process that back in the '90s, it became the first municipal water company to trademark its stuff. Fast-forward to 2008, when Louisville officially won a taste test to be named the best tap water in the country. And almost all of that comes straight from the mighty Ohio.
The recipe for bourbon is specific to Kentucky
While many know that the limestone water found in the Kentucky basin is primo for producing the liquid gold that runs through the state, water is just one component of what makes bourbon a distinctly American spirit -- and more specifically, a distinctly Kentucky spirit. The other large component is climate... and Kentucky is a key factor in the aging process. Humidity, temperature changes, and air pressure all work together to expand and contract bourbon barrels, letting the spirits inside soak up rich flavors and color from their charred oak casks. Distilleries in other states have been working to find alternatives to both of these factors -- Breckenridge bourbon of Colorado uses snowmelt as a purified water source, while Jefferson's bourbon has taken barrels on voyages in their Jefferson's Ocean series to age bourbon with the climate of the sea, the rocking of the ocean, and a touch of the salt air.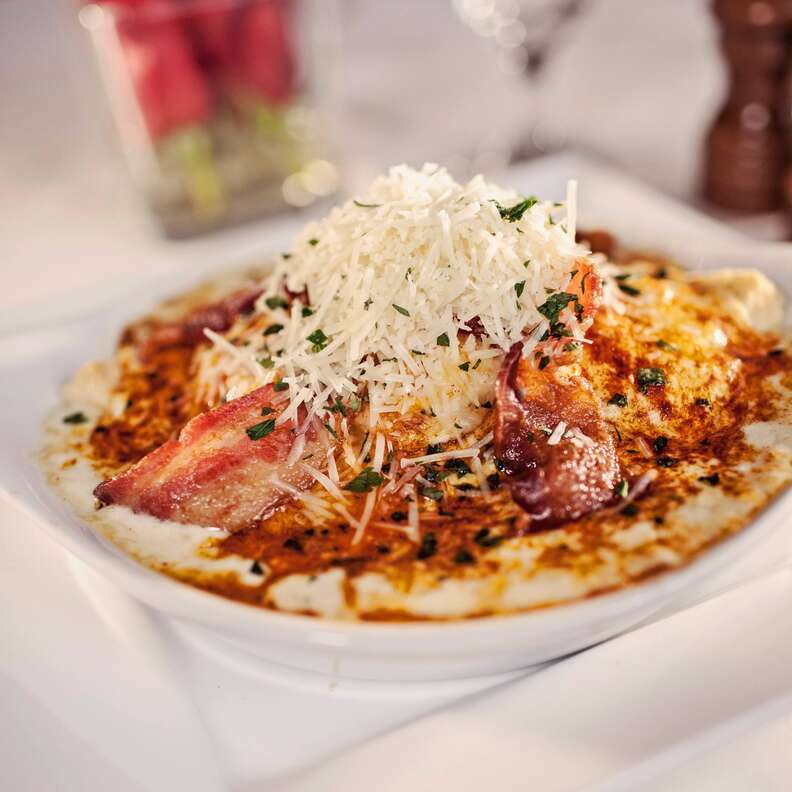 The Hot Brown was created to satisfy crowds of late-night revelers
Back in the '20s, hotels like the Brown were hoppin' spots for the partying and dancing crowds who'd come into the restaurant late, tired, and hungry. Still in their party clothes, steeped in glamour and illegal booze, they wanted a little more than simple ham and eggs. For them, Chef Fred Schmidt whipped up the dish that would become the famous Hot Brown: an open-faced turkey sandwich, topped with bacon, and covered in a delicious mornay sauce.
Many of our authentic restaurants are thanks to the large refugee population
Most of us know that great, authentic international cuisine can be found all over our city -- Cuban, Korean, Vietnamese, and Ethiopian joints are go-to dining options in Louisville. But much of this amazing diversity derives from Louisville's role as the second-largest refugee rehoming region in the United States. Many of these refugees, over the past couple of decades, have rooted themselves in the community through food. For instance, Vietnam Kitchen, Heart and Soy, Simply Thai, and Havana Rumba were all opened by refugees who found new homes in Louisville, and brought with them the foods and flavors of their homelands.
The best tamales in town are behind the scenes at Churchill Downs
Louisville is oversaturated with taco joints right now, but few Mexican restaurants come close to the authenticity that you'll find on the backside of Churchill Downs during the Derby. The large number of Hispanic workers and jockeys, who largely hail from Guatemala, bring with them a taste of home... which means we all benefit from the tamales around lunch and dinnertime. You can hear all about it in this episode of Gravy, a podcast by the Southern Foodways Alliance.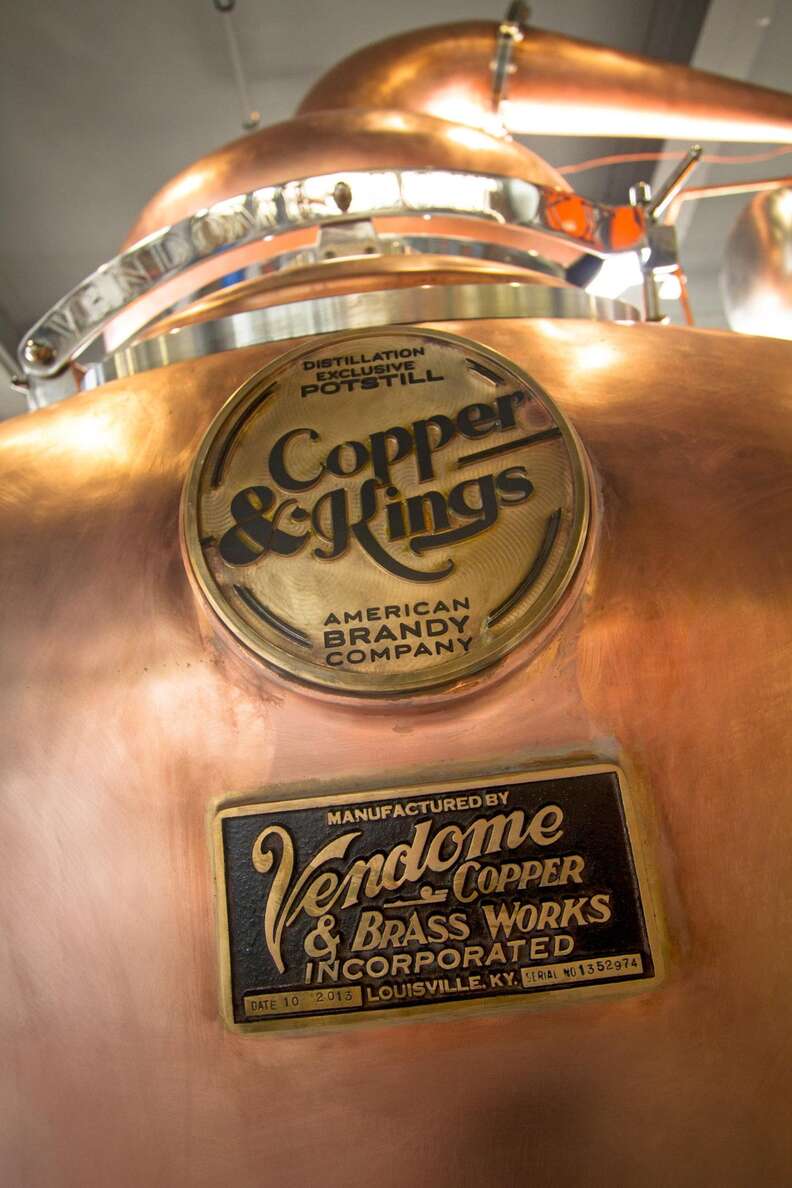 More spirits than bourbon get their start here
While Louisville is (understandably) a mecca for bourbon enthusiasts, it's not the only spirit that calls Louisville home. And we're not talking about all the moonshine, or Louisville's Rivulet pecan liqueur, tasty though they are. Since the early 1900s, Vendome Copper & Brass Works has been in Louisville building some of the best stills around (although it took a short break during Prohibition). Vendome's distillery equipment can be found across the continent, from Arkansas to Nova Scotia to its spectacular display in Louisville's own Copper & Kings brandy distillery. So renowned are our homegrown still-makers that in 2003, Vendome built the replicas of an early pot still for the Smithsonian, reconstructing George Washington's distillery at Mt. Vernon.
Locally sourced fish may not be your best bet
The Kentucky Department of Fish & Wildlife issues consumption advisories on what bodies of water across the state may contain contaminants that are harmful to those who eat the fish they catch in local lakes, streams, and rivers. Virtually all of Kentucky's bordering the Ohio River is included in this advisory for high levels of mercury and PCBs (organic chlorine compounds that have been used for things like coolant). So if you catch a bass, a common carp, or a catfish under 18", you'll want to limit your consumption of these tasty creatures to just one meal per month.
Louisville is becoming a haven for celebrity chefs
There have been a few celebrity chefs in Louisville's kitchens for a while now: Chef Edward Lee, who was a Top Chef Season 9 contestant and also featured on The Mind of a Chef, has called Louisville home since 2002, operating 610 Magnolia and MilkWood, while developing a culinary training program for Louisville's youth. Damaris Phillips, winner of Food Network Star and host of Southern at Heart, grew up in Kentucky, and Anthony Lamas, winner of Extreme Chef, featured on Bar Rescue and Beat Bobby Flay, has operated his restaurant Seviche here since 2005. The celeb chef community seems to be growing, as it was recently announced that Diners, Drive-ins and Dives host Guy Fieri just opened a barbecue joint in Fourth Street Live. And not long before that, Bobby Flay confirmed that a Louisville restaurant is in the works...
Vegan jerky is a thing, and it's made in Louisville
For many, giving up meat is a difficult task; it's particularly hard to find adequate replacements for what may have once been your favorite foods... and if you're anything like us, jerky is high on that list. Thanks to the Louisville Vegan Jerky Co., former meat-lovers -- and the health-conscious -- can once again rejoice. Coming in a variety of flavors, from classic Black Pepper to Sriracha Maple, this soy-based jerky will make you second-guess whether or not you're eating vegan (in a good way). The company uses local ingredients and handbags everything themselves. You can buy the jerky on Amazon Prime and in a number of shops around Louisville.
... and so is beer syrup
The Beer Syrup Company figured out how to take beer and turn it into non-alcoholic syrup that can be used for anything from pancakes to cocktails. Since 2014, they've been keeping the secret pretty close to the vest, which is probably a good idea, since it seems to be the only product of its kind on the market. If you want a bottle or two of your own, you can find them locally at places like the Flea Off Market, Douglass Loop Farmers Market, and the ValuMarket in the Highlands.
You can get in on a free coffee cupping in Smoketown
Good Folks Coffee is a local roastery that supplies coffee to a number of businesses around Louisville, including Please & Thank You, Press on Market, and Scarlet's Bakery. If you're interested by Louisville's ever-growing coffee culture, the Smoketown business's free public cuppings should be of interest: every Friday, the Good Folks brew up some of the beans they've been taste-testing (usually grouped by country of origin), and demonstrate how they decide what makes it into the company's roster.
Sign up here for our daily Louisville email and be the first to get all the food/drink/fun in town.
Michelle Eigenheer is a contributor to Thrillist and always on the search for the spiciest dish around.