Here are eight more reasons to never have a bad meal in the 502. From the Southern cuisine we're known for to the new trends around the nation making a home here in our city, these newcomers to Louisville's restaurant scene haven't been shy about putting their best plates forward. Grab a few friends and cross these newbies off your to-eat lists before the 2017 spots start vying for your attention.
Recommended Video
2016 NYC Chef of the Year Angie Mar Will Rekindle Your Love of Meat
NuLu
This January, the fine folks behind Feast BBQ turned up the heat on Louisville's dining scene with Royals Hot Chicken. The experience: Set your mouth on fire Nashville-style with a heat index that goes from mild to gonzo. Then, cool your tastebuds back down with a creamy milkshake. In 2017, the city can expect a second Royals location and parent company, HiCotton Hospitality, will debut Bar Vetti in the 800 Tower City Apartments. They're describing it as "a neighborhood Italian bar featuring regional Italian pizza, fresh pasta, and seasonal chef driven dishes."
Downtown
The poke craze finally grew big enough to break free of its SoCal fish bowl and plop down in our little city in the South. Pokehana is Louisville's first poke restaurant and they're offering up a much needed taste of something different for the downtown lunch crowd. For the uninitiated, poke is a Hawaiian dish of raw slices of fish thrown over salad or rice accompanied by a wide variety of toppings and sauces. You could eat lunch at Pokehana for a straight week without running out of options.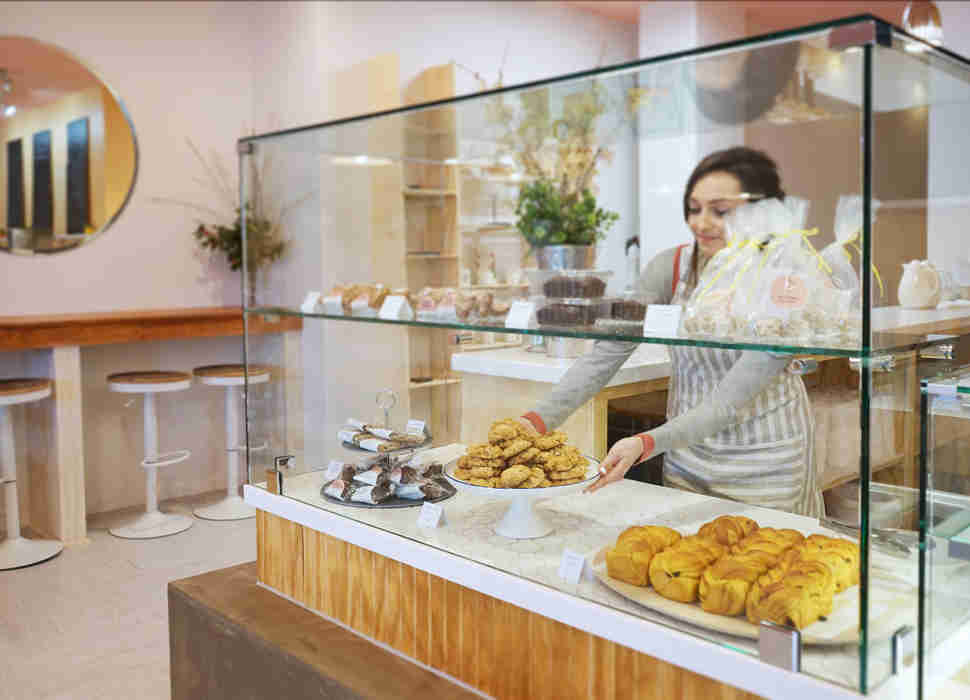 St. Matthews
Half-Peach Bakery & Cafe has developed a rep as a leader in Louisville's vegan comfort food scene. Chef Sue Zhao had built up quite the following selling baked goods ad boxed lunches around town. So, when she and her daughter Tina Gao opened their casual, stylish cafe in February it didn't take long for the masses to find them. We recommend the mushroom drumstick. It blends the best of what you love about southern fried chicken with traditional Chinese flavors and doesn't harm any animals in the process. In 2017, Tina says they plan on expanding their take-home menu, so their food can be widely shared with friends and family.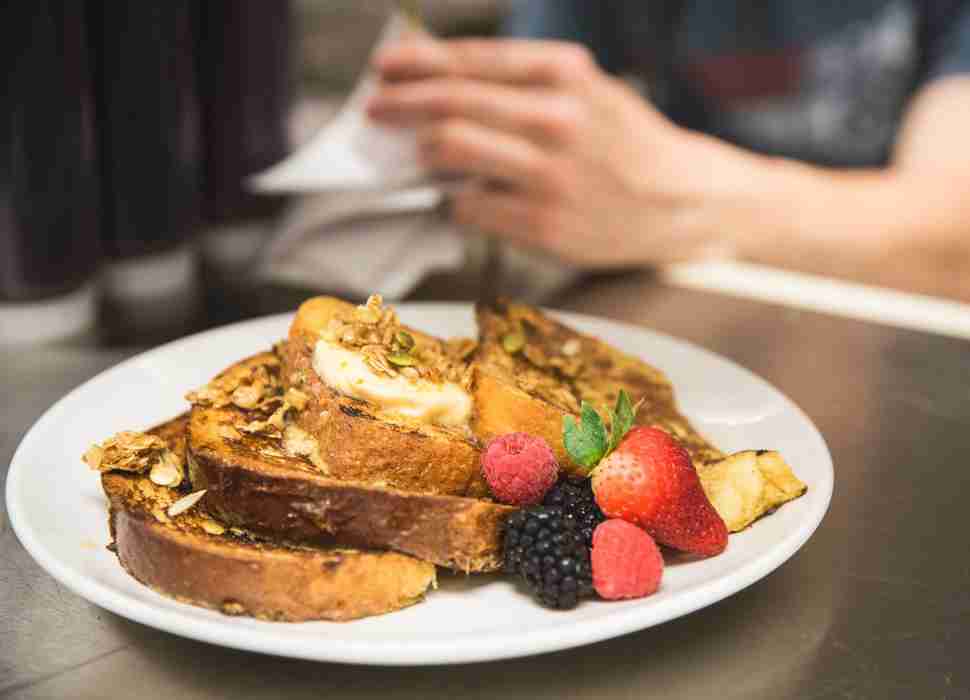 Germantown
In a restaurant round of musical chairs, Finn's Southern Kitchen is operated by Steve Clements, who formerly owned Avalon in the Highlands, and their executive chef Brian Curry came over from Napa River Grill. Finn's is the affordable Germantown choice for grabbing a plate full of your southern faves: fried chicken, fried green tomatoes, deviled eggs, chicken and dumplings, and their twist on the Hot Brown. They're also contributing to Louisville's growing brunch scene with a spacious patio, mimosas, and tasty buttermilk waffles.
The Highlands
Executive chef Dallas McGarity and beverage director Brennon Staples have breathed new life into the space that was formerly Fontleroy's at the intersection of Bardstown Road and Grinstead Drive. To avoid plate envy, order the seared sea scallops. Sip on the staff's fave cocktail, the Glowing Temple, while you wait. In 2017, Fat Lamb will debut their version of happy hour with half-priced bottles of wine and small plates from 5pm to 7pm.
Brownsboro Road
Beloved Louisville chef Anoosh Shariat of Anoosh Bistro debuted his family-friendly Mediterranean concept in late-May. After seeing their beautiful red-tiled stone oven, you're going to want to order a pizza. Don't let that stop you from getting a scoop of their handcrafted gelato too. Spots for the new restaurant's "Compassion & Cooking Monthly Breakfast" series have been filling fast. Led by chef Shariat himself and his fitness instructor, Carlos Rivas, Director of health and well-being at Proformance, it's a morning filled with breakfast, healthy recipes, and tips for living better. Registration for January's class begins December 19th. Call 502-690-6585 for more information.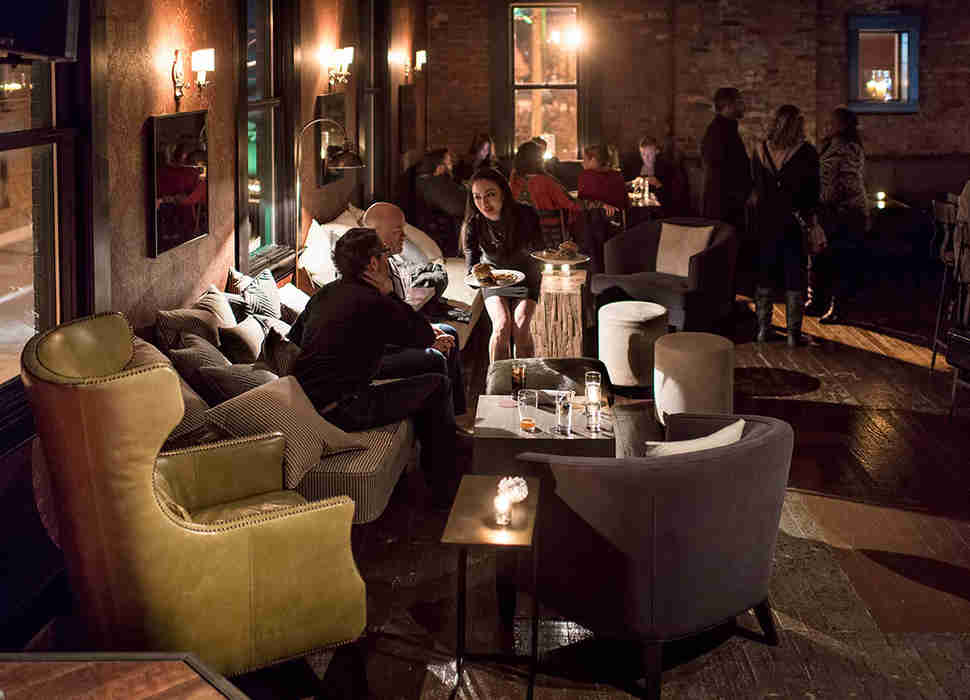 Butchertown
Butchertown Grocery has received best new restaurant nods from Southern Living and USA Today, so it's no wonder their new upstairs bar, Lola, already has the city buzzing in the short time it's been open. Chef-owner Bobby Benjamin's generous bar fare featuring burgers and sandwiches make the perfect base for a night of tossing back cocktails mixed up by beverage director Nic Christiansen. Lola is the type of spot that starts off as a first stop of the night and stretches into an all-nighter. You've been warned.
University
When the Speed Art Museum finally reopened after what felt like the longest remodel ever, they blessed us with a new member of the Wiltshire family. The imagination behind the artsy dishes for Wiltshire at the Speed belongs to chef Coby Ming, formerly of Harvest. Every quarter Wiltshire will partner with the new cinema at the Speed to bring the city "Cinecuisine." The next event is mid-January. A showing of the Japanese Western Tampopo will follow a ramen noodle dinner -- both are sure to be tantalizing.
Sign up here for our daily Louisville email and be the first to get all the food/drink/fun in town.