The Best Louisville Restaurants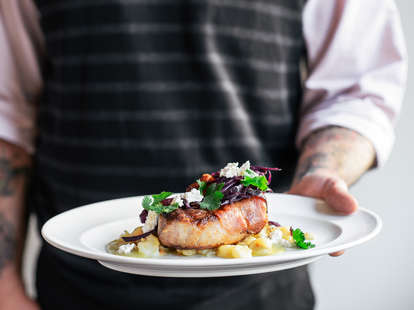 GLINTstudios courtesy of Proof on Main
GLINTstudios courtesy of Proof on Main
When you're in horse country, it's not unusual to find yourself hungry enough to eat one (figuratively speaking, of course) -- and with Louisville's culinary star on its current upward trajectory, it's important to take a step back and appreciate the signature restaurants that are a part of the very fabric of this city.
Whether it's high-class fare or a greasy-spoon go-to, old (some nearly a century) or new, these are the restaurants that make Louisville, Louisville.
Downtown
Proof on Main changed the culinary landscape of Louisville the moment it opened its doors in 2006. Located within the 21c Museum Hotel, the museum galleries spill into the dining room where rotating contemporary art exhibitions offer the perfect setting to enjoy the carefully curated dishes turned out by Chef Levon Wallace and his team.
NuLu
The Mayan Cafe stood at the helm of East Market St long before the NuLu neighborhood captured national attention for its wealth of local eats. A pioneer in Louisville's farm-to-table movement, Chef Ucán cooks seasonally, crafting dishes inspired by his Mayan heritage.
Iroquois
Sometimes the very best food can be found in an unassuming strip mall restaurant (sometimes). Such is the case with the Vietnam Kitchen, neatly tucked in between a laundromat and a dive bar in Louisville's Iroquois neighborhood. Louisvillians will travel well out of their way to indulge in the wide variety of noodle bowls & vegetarian dishes the kitchen puts out.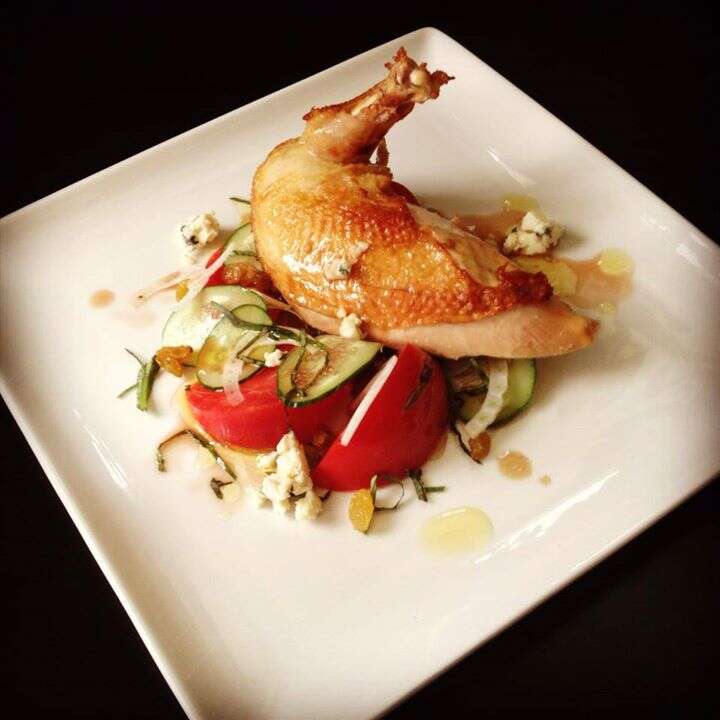 The Highlands
Established way back in 1933, Jack Fry's has been a long-standing staple of the Louisville fine-dining scene. Southern flavors are showcased using classical French techniques and the atmosphere is always buzzy. The multitude of photos lining the walls leaves no doubt that you are in horse country and it is kinda impossible to secure a reservation during the Kentucky Derby weekend, but Jack Fry's is still the go-to for any authentic Louisville dining experience.
The Highlands
Chef Kathy Cary more or less introduced locavore-style, farm-fresh, and locally grown food to Louisville's palate years ago, and continues the tradition today with the Southern-inspired and authentically bluegrass offerings on her menu.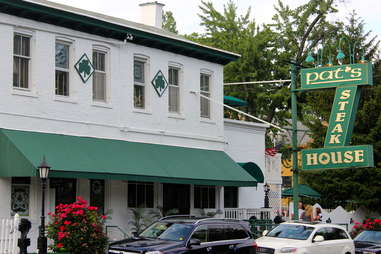 Clifton
Pat's opened over 50 years ago on Brownsboro Rd and pretty quickly established itself as Louisville's signature steakhouse. But it's not all about the cow cuts at this old-fashioned restaurant. Frog legs and pan-fried oysters are up for offer and they are as well known for their variety of side dishes, all served family-style, as they are for their aged, hand-cut beef.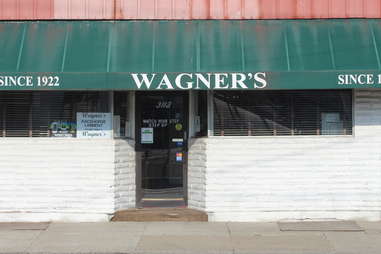 Old Louisville/UofL
Sitting a stone's throw away from Churchill Downs, Wagner's has been serving up breakfast and lunch to a who's who of the equine world since 1922. The food is simple, homemade, and hearty, and if you're visiting the tracks, it's practically illegal not to drop in.
Old Louisville
Tucked into a quiet corner of the Old Louisville neighborhood, 610 Magnolia is intimate and tailor-made for special occasions. Louisville's only restaurant with an exclusive and ever-changing prix fixe-only menu, Chef Edward Lee has garnered national attention for the refined nature of his restaurant and for his celebration of the bounty of the Bluegrass.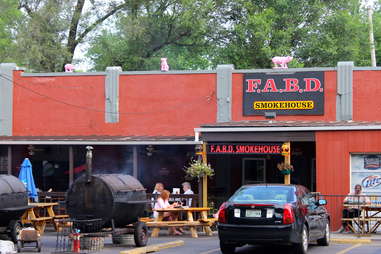 St. Matthews
You can smell the Frankfort Avenue Beer Depot long before you reach its doors and that isn't a bad thing. Two large smokers use the low-and-slow method to grill up some of the very best barbecue in town. Plus? You get corn hole and makeshift mini-golf out back, with cold beer and bourbon never more than a few feet away.
The Highlands
Not just anyone would take a small, century-old church and give it a second life as an artisanal pub specializing in beer and food pairings. That is exactly the sort of genius expected of founders Tyler Trotter and Lori Beck, who built on the success of the Louisville Beer Store, a tasting room, and added locally sourced, gourmet pub-fare to the mix.
Germantown
Hammerheads is a dive, for sure -- but it may be the best dive you'll ever set foot in. And if you show up after 8pm, you may miss out on some of the best menu items because of the tiny kitchen. Nevertheless, Hammerheads is quietly one of Louisville's top places for those in the know. From the vaunted lamb ribs to an incomparable PBLT (that's a pork belly, lettuce, and tomato sandwich) to duck breast tacos, everything is smoked on the spot and served up fresh. You don't want to miss out on the Grippo's fries, either.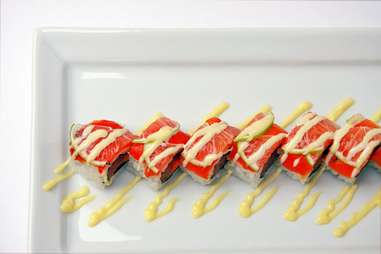 Highlands
Sushi places abound in Louisville, but none are quite like Dragon King's Daughter, or DKD as the restaurant's fans call it. Chef Toki Masubuchi fuses traditional Japanese cuisine with various ethnic cuisine styles to create a menu that is at once exotic and familiar. Where else are you going to get tuna tataki tacos? Or sashimi flatbread? And you can also dig into one of Toki's signature maki rolls if you prefer a more traditional route.
Highlands
Chef Anthony Lamas' fixture, Seviche, on Bardstown Road is one of the "special occasions" highlights in the city. The place has an upscale atmosphere that comes with a welcoming, warm atmosphere to go with its signature Latin-fusion cuisine created just for Louisville. From lobster ceviche to oyster shooters, the ceviche is divine, and seafood entrees are equally eye-popping and delicious, from the signature halibut and crab "cigar" to Atlantic Sapphire salmon. And save room for The Avocado. You won't be sorry.
Sign up here for our daily Louisville email and be the first to get all the food/drink/fun in town.
Kevin Gibson is a Louisville-based author who writes about everything from food to beer to the great city he calls home. He has won numerous awards for his work, but doesn't know where most of them are now. He is the author of numerous books, and also loves his dog.