The 14 Most Important Restaurants in Louisville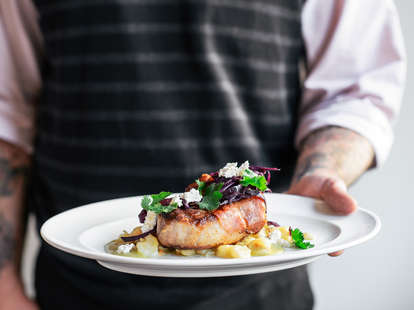 Glint Studios Courtesy of Proof on Main
Glint Studios Courtesy of Proof on Main
Louisville's culinary star has risen, and risen, and generally bewildered culinary astronomers with its greatness -- but it didn't get there on its own. There are a handful of restaurants that maintain a solid and impactful presence in this town; establishments that built the foundation of the city's dining scene, and made it what it is today. From old standbys to inventive, limit-pushing dining experiences, these are the restaurants that make Louisville, Louisville.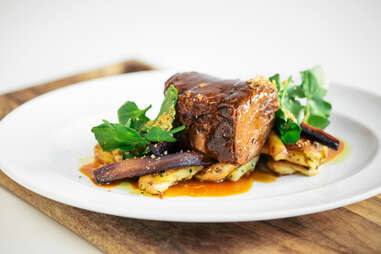 Downtown
As with any state, Kentucky has its fair share of unfortunate stereotypes (yes we do wear shoes, and no we don't marry our cousins). Proof on Main came on to the scene in 2009 as our 'cool card,' dispelling clichés and then some with its artful food, craft cocktails, and an overall one-of-a-kind experience. The fanfare that surrounded the opening of Proof and its hotel partner 21c has only grown louder over the years, and these world-class establishments are rightly credited with opening the world's eyes to all there is to love about Louisville and Kentucky as a whole.
Highlands
Kathy Cary was playing the farm-to-table game long before it was hip. Lilly's has been serving honest-to-goodness meat and veggies from day one, establishing itself as a pioneer in both the Louisville fine-dining and locavore movements. Southern touches grace the rotating menu, causing locals and out-of-towners to take note, including the James Beard Foundation, which nominated Cary for Best Chef Southeast, for the sixth time this year.
NuLu
The Mayan Café is credited with finally getting Louisvillians to eat their lima beans, and happily so! Chef Bruce brings the traditional flavors of his Mayan heritage to the table while keeping an intense focus on ensuring nearly all ingredients are locally sourced. Like Kathy Cary of Lilly's, chef Bruce deserves a standing ovation for partnering with local farmers and purveyors from the outset, showing us just how good we've got it when it comes to growing our own eats in Kentucky.
Prospect
If it's a sunny day in Louisville then you know that the patios at Captain's Quarters will be packed to the gills with locals kicking back over buckets of beer and peel-and-eat shrimp while taking in the river view. Captain's Quarters has been serving as an escape for Louisvillians for years and it's easy to pass a few hours watching the boats come in. Bonus? You simply can't beat the people-watching.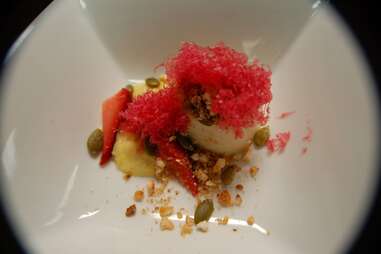 Highlands
Ten Tables perfectly exemplifies what is so exciting about the Louisville food scene right now. This pop-up restaurant comes to us courtesy of a virtual culinary juggernaut of young, inventive, and driven up-and-coming Louisville chefs, Dustin Staggers, Ethan Ray and Eric Morris. Make sure to 'Like' its Facebook page if you want to have a chance to score a seat -- these multi-course dinners are on Mondays and reservations are available via lottery only.
Downtown
The eats are good at Against the Grain, but it's the beer that keeps us coming back for more. Its growth trajectory has been impressive, to say the least, and the seemingly endless well of creative, funky, and tongue-in-cheek brews are showing the nation that there is more to Louisville than brown liquor.
Germantown
Hammerheads came onto the scene nearly five years ago, surprising everyone with an eclectic menu, its use of high- and low-brow ingredients (think: truffle fries and duck alongside Grippo fries and mac & cheese balls), and the divey, no reservations locale, off the beaten path on Swan Street. The light was on in Germantown but the arrival of Hammerheads made it shine that much brighter, bringing not-so-in-the-know locals into the loop and down to Germantown.
Multiple locations
If you grew up in Louisville chances are you spent a special occasion or two munching on green chili wontons and a Bristol Burger. Whether it was Mother's Day, Easter, or for a quick bite before a show at the Kentucky Center, the Bristol has long been a go-to spot for Louisvillians.
Crescent Hill
Any restaurant in town worth its weight is serving freshly baked Blue Dog bread. The artisanship that goes into crafting these legendary loaves has no equal and no Louisville table -- at home or otherwise -- is complete without one of these crusty baguettes. Given the careful attention paid to the baked goods, we are ecstatic for the addition of Red Hogs, the Blue Dog founders' next adventure. This cafe, butcher shop, and retail store is expected to open in the fall.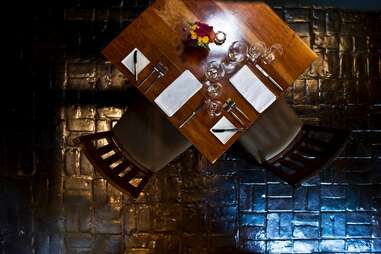 Old Louisville
610 Magnolia has been buzzing softly and soundly in its small, rustic, Old Louisville home for over a decade, consistently maintaining its place as one of the very best fine dining restaurants in the region. Chef Edward Lee arrived in Louisville in 2001 and never looked back, making 610 Magnolia his own and taking the culinary world by storm with stints on Top Chef and The Mind of a Chef already under his belt. He has been a devoted fan of Kentucky and our rich culinary heritage and is doggedly spreading the word that this is truly the place to be, for foodies and chefs alike.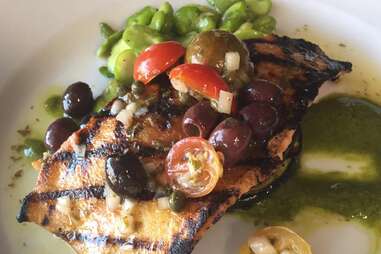 Highlands
The atmosphere at Jack Fry's has every place else in town beat, balancing an upscale vibe with plenty of history, as photos and horse-racing paraphernalia paper the walls of the just-loud-enough dining room. With the exception of a small closing period in the '70s and early '80s, Jack Fry's has been holding court on Bardstown Road since the '30s and we don't want it to ever leave. Louisville simply wouldn't be the same without it.
Highlands
Winston's is so much more than a restaurant. It is a training ground, the final stop for Sullivan University culinary students before they begin to carve their own path through Louisville's best kitchens. The menu is varied and complex, allowing for an impressive dining experience with room for students to make their mark and hone their newfound craft and career. Wintson's is committed to showing us just how bright Louisville's food future really is.
Multiple locations
Heine Brothers' first came on the scene in 1994, setting up shop at the corner of Longest Ave and Bardstown Rd, in the heart of the Highlands. It wasn't long before locals took notice of both its coffee and its commitment to running a sustainable and generous business. Heine Brothers' quickly grew, taking organic fair trade coffee to various corners of the city. Hungry? Nearly all locations have a selection of locally sourced treats and snacks on hand to-go along with your latte.
Downtown
Brothers Vincenzo and Agostino Gabriele are a dynamic duo, to say the least, bringing recipes direct from Italy to the corner of Market and 5th St for nearly 30 years. Vincenzo's was one of Louisville's original restaurants where you indulged -- where people went to see and be seen. It has maintained its place as an elegant and classic dining option as the city's culinary star has grown, updating the menu where necessary while never letting go of what makes Vincenzo's special, like the Caesar salad, made table-side for extra flourish.
Sign up here for our daily Louisville email and be the first to get all the food/drink/fun in town.