The 12 Best Dishes in Louisville
By now it's a well-known fact that Louisville has more than its fair share of killer restaurants to choose from, but the things that make those restaurants so famous apart from, ahem, yours truly (and other, lesser, media outlets) are those delicious, delicious dishes. We went through entrées, apps, desserts, and sides, and tracked down the finest 12 individual examples in town...
Proof Fries
Proof on Main (address and info)
Downtown
Now we're sure you've heard about the 21c Museum Hotels/Proof on Main for reasons like their impressive modern art collection, slick decor, and first-class dining, but have you heard about their fries? Because these Parmesan rosemary garlic potato cuts are the highlight of the menu, and it's a strong menu. Insider tip: ask for the aioli versus the Jezebel Sauce.
Country Fried Pork Chop
Gralehaus (address and info)
The Highlands
As if Gralehaus didn't have us hooked with its impressive breakfast menu, its new lunch menu includes items like this Country Fried Pork Chop with hot vinegar, red-eye gravy, and pickled Fresno on a brioche bun.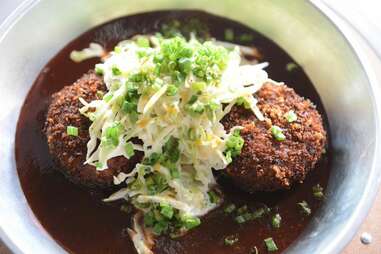 Pork Cakes
Feast BBQ (address and info)
NuLu/New Albany
What's deep-fried, smothered in BBQ sauce, and topped with cole slaw? Pork Cakes from Feast of course, and they're ready to feed your cravings whether you're across the bridge in Indiana or now at the new location in NuLu.
Chicken and waffles
MilkWood (address and info)
Downtown
Leave it to the creative team behind MilkWood to serve up chicken & waffles in a way that'll have even the most stubborn palate willing to give it a go. And major kudos to them for spicing it up (literally) and making the dish in a more manageable size.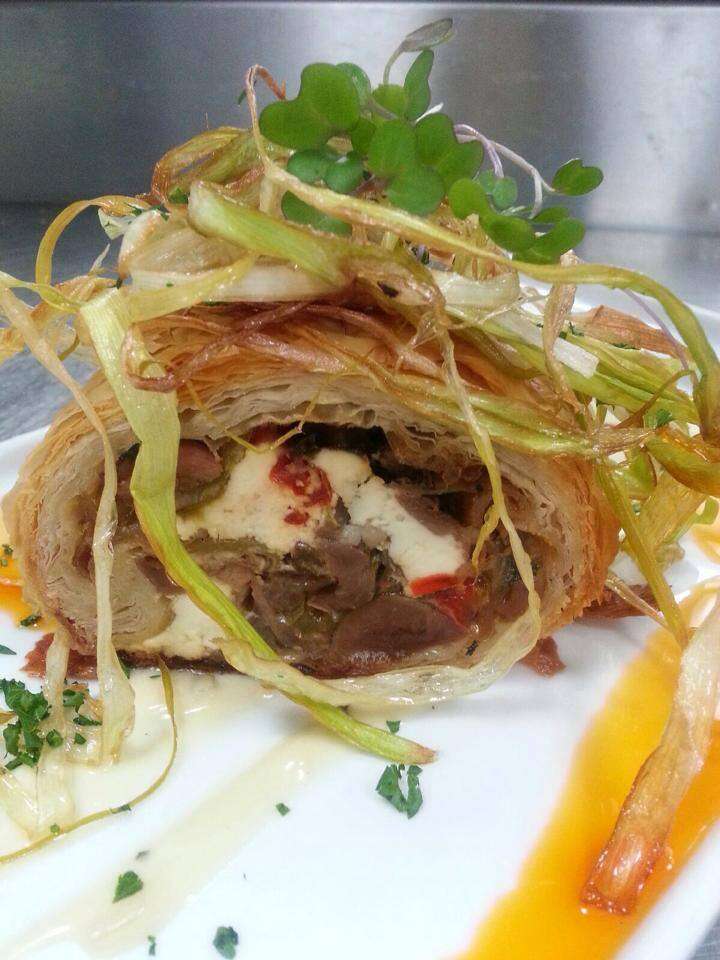 Hudson Valley Duck Confit Strudel
Bistro 1860 (address and info)
Crescent Hill
Just past the flaky crust awaits a delicious mix of duck, goat cheese, candied chile, caramelized onion, and a shallot sherry cream sauce.
Rancheros
El Camino (address and info)
The Highlands
They say a picture is worth a thousand words, but there aren't enough adjectives in the English dictionary to describe how good that bacon is. And if you don't think it's one of the best dishes in town, then the only thing you'll be eating is your words.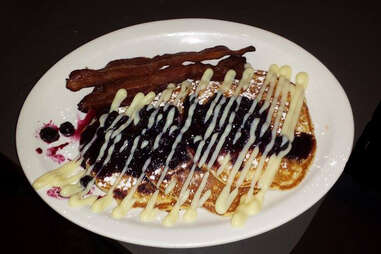 Lemon Soufflé Pancakes
Toast on Market (address and info)
NuLu
When blueberry compote and rich vanilla custard met a lemon pancake, it was love at first sight, and just when we thought it couldn't get any better, it came with a side of bacon (or sausage).
Tok-sel Lima Beans
Mayan Café (address and info)
NuLu
The jury is still out on exactly how the team at Mayan Café has tricked the whole of Louisville into eating a once loathed vegetable, but we're not mad about it.
Wagyu burger
Game (address and info)
Irish Hill
When in doubt, always go for top shelf whether that be bourbon or beef. You won't be disappointed, and Game's high-end Wagyu offering proves it.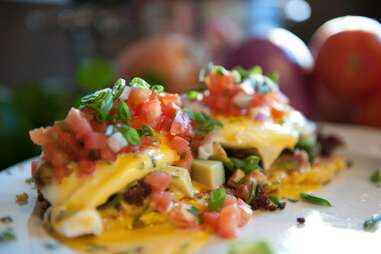 Baja Benedict
Highland Morning (address and info)
The Highlands
Like any reasonably level-headed individual, you've probably wondered to if eggs Benedict could get any better... and we're happy to report that when they're combined with avocado and chorizo, they do.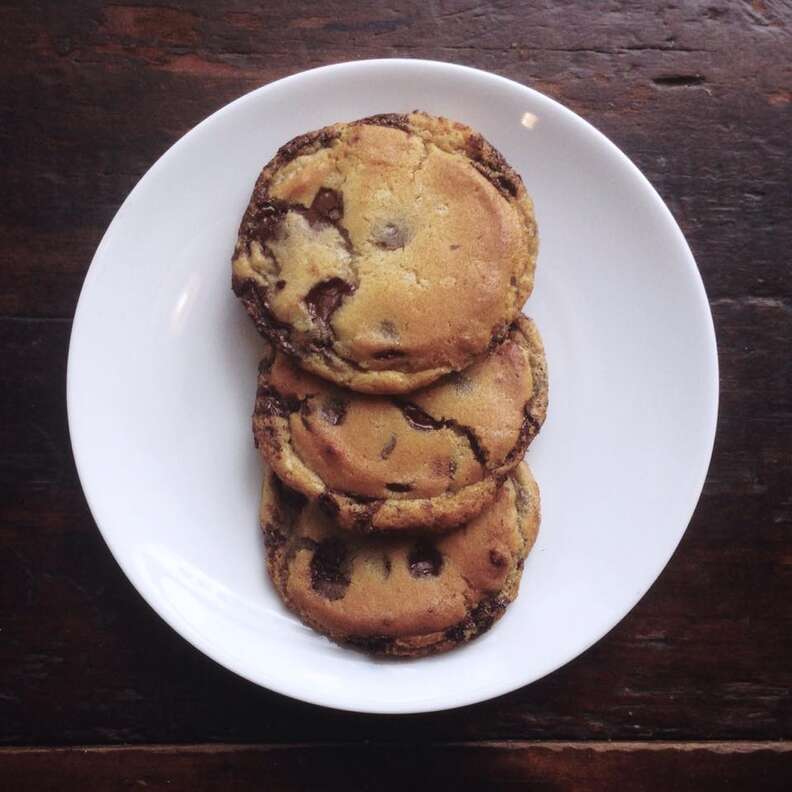 Chocolate chip cookies
Please & Thank You (address and info)
NuLu
These cookies have become known on Instagram as "the best chocolate chip cookies in Louisville," and we're happy to report that they're just as pleasing to the taste buds as to the eyes.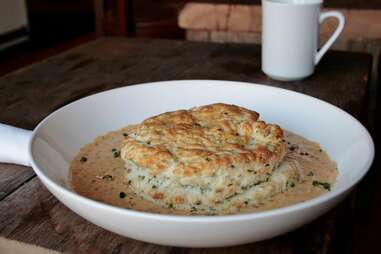 Biscuit & Gravy
Harvest (address and info)
NuLu
When the biscuit is basically as big as your plate, you know you're in for a treat, and before you go feeling guilty about treating yourself, remember that Harvest is a farm-to-table restaurant! It's healthy by association!
Sign up here for our daily Louisville email and be the first to get all the food/drink/fun in town.