The indulgent lifestyle is alive and well in the 'Ville, what with our penchant for horse racing, free-flowing bourbon, and plenty of artisanal pork products to go around. So I suppose it should come as no surprise to anyone that our unofficial city dish, the Hot Brown, is akin to a lesson in gluttony. Not that there's anything wrong with roast turkey set atop toast and covered with a cheesy Mornay sauce... then topped with tomatoes and slices of bacon, just before the entire dish gets the broiler treatment. Over the years, a lot of restaurants have embraced this signature dish (so much so that the city's convention bureau developed the Hot Brown Hop). To honor it, here are some of our favorite iterations.
Recommended Video
Hooters Is Opening a New Restaurant Chain That's Hiring Guys
Downtown
Where better to start than with the creator of the over-the-top dish our city came to love, The Brown Hotel? The story begins in 1920, when chef Fred Schmidt crafted the Hot Brown for hungry hotel guests who would flood the restaurant after a night of dancing, looking for a bite to eat. Chef Schmidt ensured that he'd offered these classy revelers something filling, but with a touch of sophistication. The Hot Brown was an instant hit, and has been offered in each of The Brown Hotel's restaurants ever since. Without question, it's the one against which all others are measured.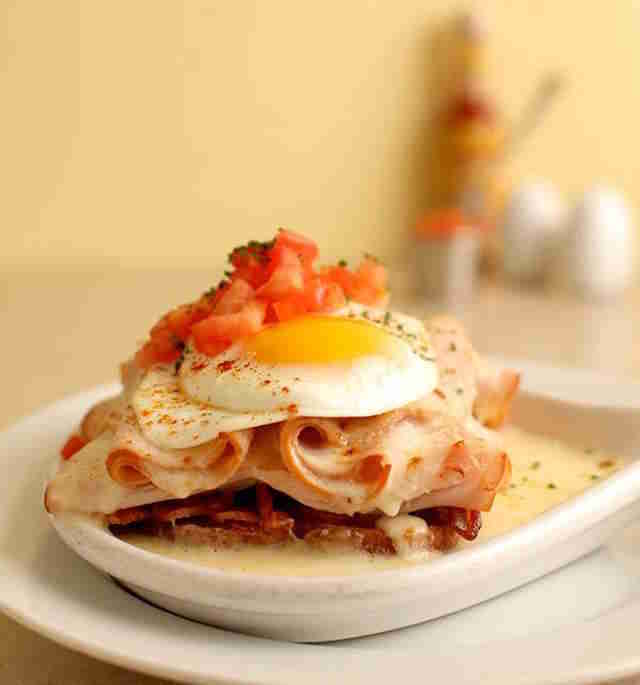 Multiple locations
The good folks at Wild Eggs are known for their off-the-charts entrée creations (just take a look at those Strawberry Tall Cakes), so the Hot Brown is a natural fit for the menu. This one comes in breakfast form, and is dubbed the Kelsey "KY" Brown: all of the traditional trappings are on hand, and enhanced by the addition of a perfectly fried egg on top. It's a delicious, albeit indulgent, way to begin your day.

St. Matthews
The BBC's menu has all the typical brewpub eats (think: pretzels with beer cheese and loaded nachos) and then some. Therefore, the Hot Brown made for a fitting match for the ever-rotating house-made beers offered on tap. This one is tastefully traditional, with some cheddar jack cheese melted over the top, lending a spicy kick to this rich dish.

Multiple locations
Given that Bristol is a Louisville classic, it's no shock that its menu would boast a Hot Brown worth cheating on your diet. Slices of French bread serve as the foundation for this open-faced sandwich of sorts, while roast turkey, crisp bacon, and tomato swim in a sea of house Mornay sauce and plenty of cheddar cheese. We prefer to enjoy our Bristol Hot Brown at the original Highlands location, particularly if a seat on the patio is free!

Anchorage
Dubbed "The Hotter Brown," this one, crafted by the creative culinary crew at the Village Anchor, is anything but ordinary. Pulled roast chicken takes the place of turkey in this version, and mingles with a rich sourdough stuffing and a cheddar-parmesan Mornay sauce. Candied bacon crowns this whimsical take on a classic, and adds a touch of sweet to an otherwise decidedly savory dish.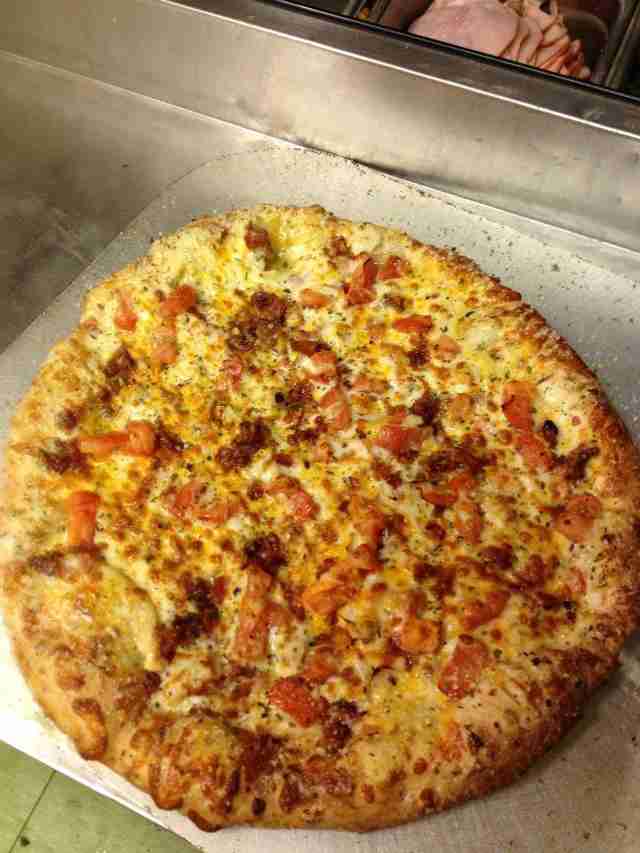 Downtown and Glenmary
Is the true sign that a dish has earned its street cred when it's translated to pizza form? Well, if so, the Hot Brown has some serious cred. Sicilian Pizza & Pasta has crafted a pie laden with all the typical accessories. The restaurant is known for hand-tossed pizzas, and the crust on this one is a delicious platform for the bacon, tomato, and loads of cheese -- all of which are part and parcel to a good Hot Brown. This place has been holding court on 4th St since 2008, and will be opening the doors of its second location in Glenmary Plaza this April!
Downtown
Locals have been flocking to The Café for the tomato dill soup and homemade sandwiches since 1996. But if you've yet to try this take on the Hot Brown, you're missing out. This place keep with tradition and serves it with all of the expected elements. But it's the placement of the toast points on top that adds an edge to this version, as well as the ends of the bread crisping and crusting under the heat of the broiler. All of it offers an ideal platform for soaking up all of that gooey Mornay sauce.

Prospect
As soon as the sun peeks through the clouds and begins to shine down on Louisville, the patios at Captain's Quarters start to fill up with thirsty locals itching to gaze out over the river. And being that sustenance is key on these day-drinking weekends, the Hot Brown at this place sure does the trick. The crew knows not to mess with a good thing, so this one is served as intended. The added view of both the lake and eclectic mix of Louisvillians only makes for an absolute bonus.
Sign up here for our daily Louisville email and be the first to get all the food/drink/fun in town.
Lindsey McClave is a food and travel writer who is always on the hunt for the next best dish in Louisville. Follow her culinary exploits on Twitter at @FoodieGirlKY.