Fall is officially here, and despite what some may try and convince you of, man cannot live on pumpkin spiced things alone -- so here are eight fantastic new Louisville eateries to get your fix of everything else...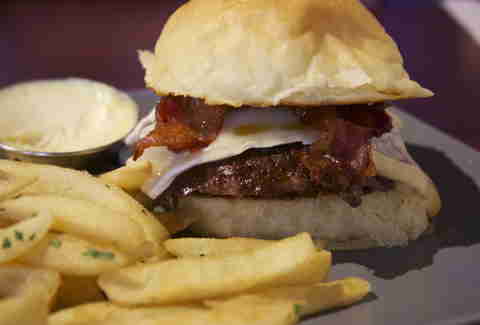 Preston Highway
Grind's food truck has been serving long lines of ravenous Louisvillians their signature gourmet burgers since '11 and the city's addiction has only grown stronger. Grind answered the call this year and opened their first brick & mortar, throwing out all the classics, plus signatures like the B&B burger, topped w/ Brie, crispy bacon, and spicy habanero jam. No substitutions are permitted. And none are needed.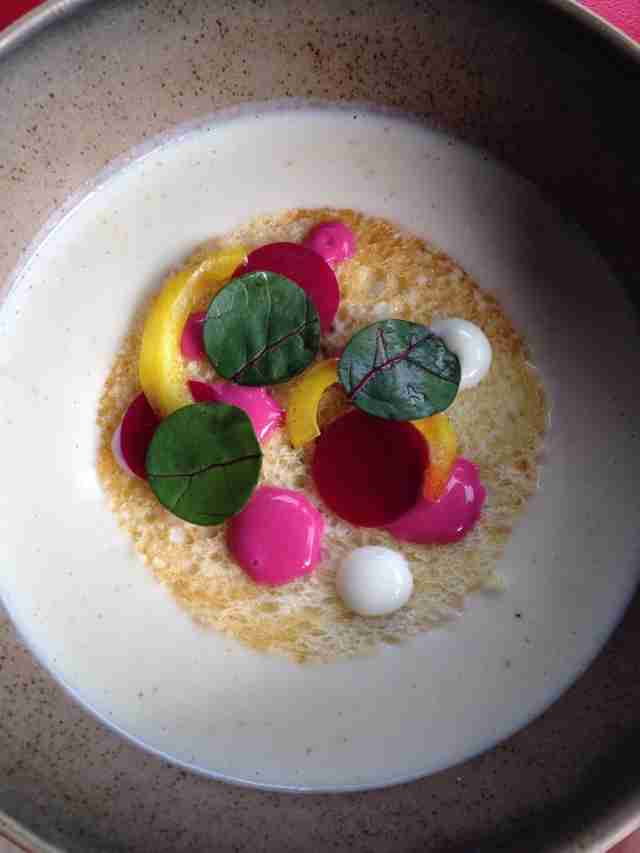 The Highlands
You know how the two greatest things in the world are beer and breakfast? Well, that's what's being served up at Gralehaus. The same masterminds behind Holy Grale and the Louisville Beer Store are now putting out the likes of black pepper biscuits w/ duck gravy topped w/ duck sausage, a fried egg, and crispy duck skin alongside pints like Stochasticity Project Grapefruit Slam IPA from their beer garden.
Downtown
Brought to us by the same minds behind Wild Eggs, this Mexican joint boasts a lineup of several dozen tequilas, coming in the form of flights or straight-up cocktails (check out their grapefruit-aided Salty Chihuahua) to complement happy hour tacos like al pastor and fried fish... oh, and this glorious thing you see above? That's their "flair dish", the Chuleta Massiva; a single hunk of meat combining short rib, pork loin, and pork belly.
The Highlands
The Joy Luck's been open slightly longer than some of the other spots on here, but it wasn't until very recently that word of their soup dumplings began to spread. Warm dough filled with piping-hot soup? Um, yes please. Their rice and noodle dishes are delicious go-tos, and the Beijing Roast Duck is pretty solid. Snag a seat on the front patio and let the Highlands people-watching commence.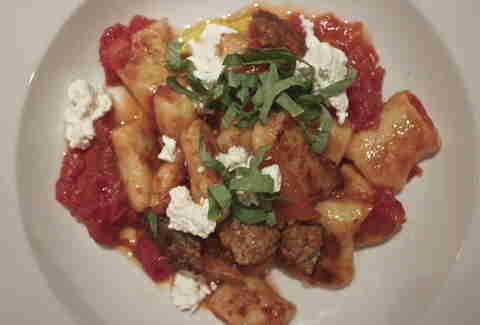 Jeffersontown
Forgo the crowds waiting for a table at Mussel & Burger Bar and head below to tucked-away Cena, the new, Italian-driven resto concept spearheaded by the same creators of Guaca Mole, El Taco Luchador, and the aforementioned M&B Bar. You'll find some recognizable Italian classics like bolognese and pasta carbonara, along with plenty of meat and cheese to choose from, and don't let the baby octopus or bone marrow al forno scare you off... because they're delicious.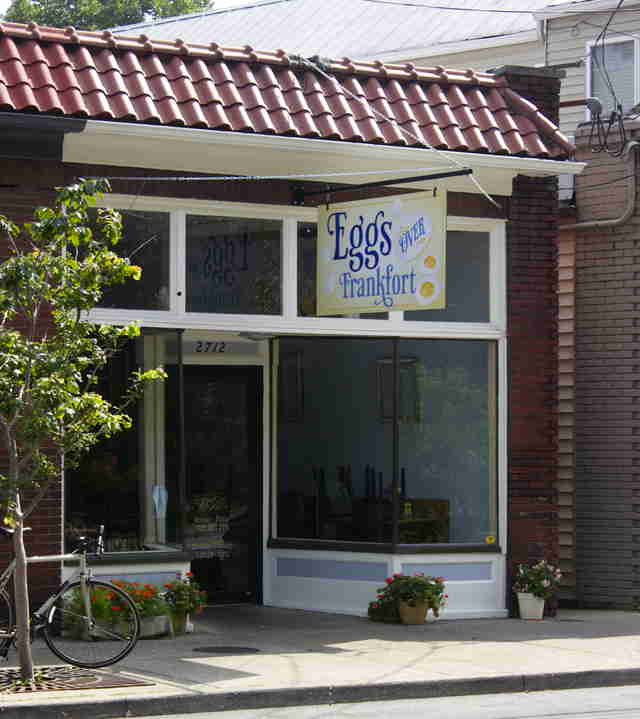 Crescent Hill
Crescent Hill residents have a new place to kick morning in the ass with the opening of Eggs Over Frankfort. Breakfastings like Candied Bacon Pancakes and Cinnamon Raisin Waffles grace the menu, along with lunch items like the Bayly B.L.T. (a classic BLT smothered with garlic aioli), and the Hite Grilled Cheese which adds -- you guessed it -- bacon and tomato.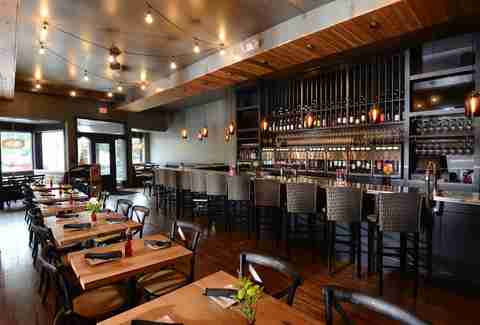 The Highlands
Opened after completely redesigning the interior of the space formally home to De La Torre's Spanish Restaurant, Louvino is pretty much wine focused, and features vino flights (each named for a famed Louisvillian) to accompany Kentucky-themed dishes like smoked Gouda hot brown mac & cheese, and fried chicken tacos served in a tortilla with garlic mash, cheddar, and pepper gravy.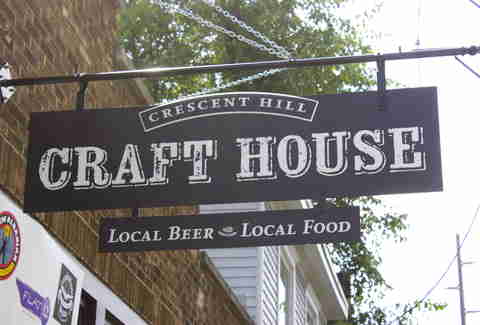 Crescent Hill
Dedicated to the beers of the Bluegrass, here you'll find favorite local brews by West Sixth, Falls City, and Against the Grain, along with a selection of bourbons (this IS Kentucky) and a menu featuring the likes of Charred Chicken Wings (served w/ green mango slaw, pimento ranch, and hot sauce syrup), Pub Mussels w/ pork belly, and the oh-so-Kentucky meal of burgoo. 
Sign up here for our daily Louisville email and be the first to get all the food/drink/fun in town.