Despite the relative lack of dedicated steakhouses in Louisville, the city certainly isn't short on beef. In fact, you've probably had enough steaks in Louisville to know... that you'd like to have some more steaks in Louisville. Well, with that in mind, here're the best places to get 'em... 
 
Clifton
If you're looking for a classic steakhouse in Louisville, you're looking for Pat's. Then and now, since 1958, this is one-stop shopping for that atmosphere, that tradition, and -- most importantly -- that meat hunk you want to conquer. The luck of the Irish is strong within these walls.
Downtown
Though not really a steakhouse, St. Charles offers an updated take on a quasi-steakhouse vibe. But while the place feels like money spilling out of pants pockets, the food has a very modern American appeal. Even its steak entrees seem fresh again (though still nowhere near affordable).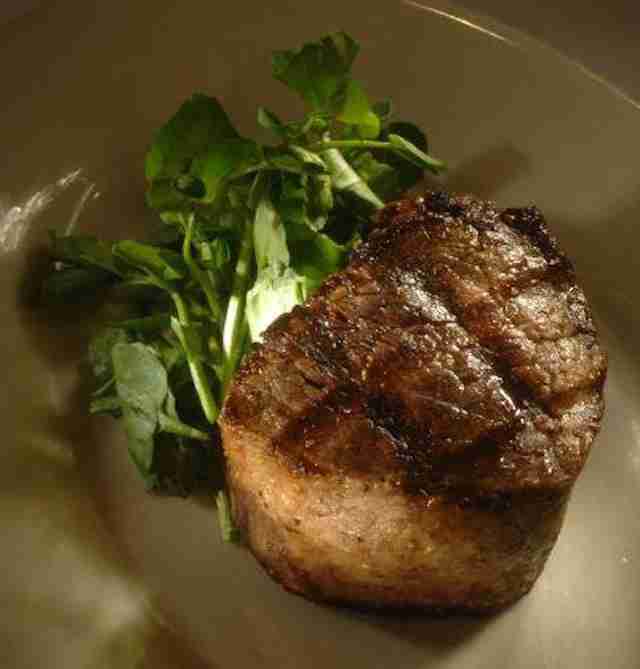 Downtown & Hurstbourne
Its two locations -- Downtown, near big business, and due East, out there in the safe suburbs -- seem picked purposely to get your graduation dinner reservation first and your love second, but the chefs here don't phone it in. Even the burger's made from fancy meat here. Louisville's UPS hub designation makes it easier to get those fresh oysters from around the country, sealing the deal.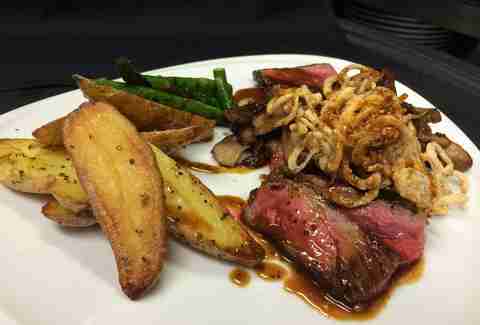 Anchorage
Hidden away in an ultimate suburb, this is the spot most locals inside the city center would drive farthest to get to. With an eclectic menu that always scores, a steak might not even be what you end up chewing on; either way, you'll dine happily amongst Anchorage's most interesting humans.
The Highlands
Once a fancier French, high-ticket womb with a view, the current incarnation of Le Relais maintains steak even at a more affordable, oh-so-bistro level: you can get steak tartare as a starter, or spend three times as much on some prime beef. So now it's a date spot for lawyers or college students; the food's still fine and the view is unique.
Old Louisville
A reliably thick steak is the kind of option you can expect to find at this 20-something residential surprise. No one's opening up new places like this these days, and Buck's tenacity and consistency is admirable. It's obviously doing a lot of things right.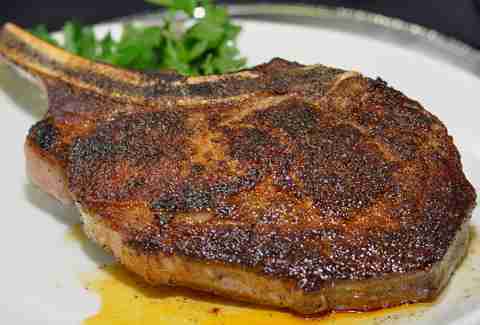 Downtown
It's not a chain, but it's not a local creation -- and its promise of "culinary entertainment" via "The Jeff Ruby Experience" is certainly confident. The sibling to a Cincinnati favorite, this is where business gets done Downtown, in the middle of Main St. You can get your 65-day, dry-aged, bone-in strip steak here, or enjoy a selection from the well-reviewed wine list, though you certainly won't be keeping Louisville weird by doing so.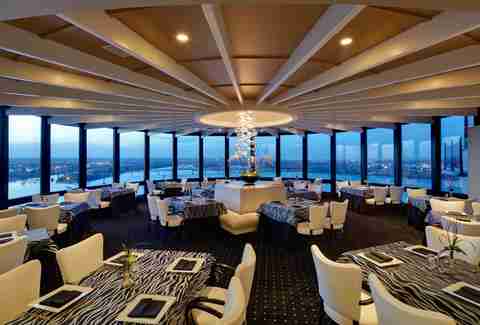 Downtown
Up high in the sky, Louisville's premiere rotating restaurant is one hotel destination locals actually find themselves visiting some nights. The menus are crazy good, though crazy not cheap, with a more Southern and artisanal approach than your ordinary hotel trough. And that view! It's worth the elevator ride alone.
Sign up here for our daily Louisville email and be the first to get all the food/drink/fun in town.