The 7 most iconic dishes & drinks in Louisville (and where to get them)
Louisville is a city of icons. The Louisville Slugger. The Derby. The Louisville Lip. But the best ones? They're the ones you can eat. Here are the most iconic plate-/glass-fillers that this fair city has given to the world, and where best to get them...
Hot Brown
The Brown Hotel (address and info)
Downtown
The Hot Brown is basically the ultimate Louisville comfort food. It's an open-faced sandwich of turkey and bacon, covered in creamy Mornay sauce and baked or broiled until the bread is crisp and the sauce begins to brown. It is then typically topped off with fresh tomatoes -- and more bacon. There's only one place to get the original Hot Brown -- The Brown Hotel. It was invented there in 1926, and you can't beat it.
Derby-Pie
Kern's Kitchen (address and info)
Jeffersontown
What do you have when you take chocolate chips, walnuts or pecans, a splash of Kentucky bourbon, and then bake it all in a pie crust? Derby-Pie, Louisville's favorite dessert, of course. The original was created (and the name trademarked) by Kern's Kitchen. The recipe is kept secret, known only to a small group of Kern family members and a single Kern's Kitchen employee (who actually mixes the recipe today). But they do provide a list of "fine restaurants" where they deliver the real version of the warm, gooey treat.
Burgoo
Mark's Feed Store (address and info)
Various locations
Burgoo is a spicy, meaty, and perfectly savory stew. The meats used in burgoo vary -- beef, pork, chicken, or mutton -- but the best are always smoked. And the very best are thick enough that a spoon can stand up in it. Mark's Burgoo from Mark's Feed Store passes the two "best Burgoo" stipulations: the pork used in the burgoo is smoked, and the stew is thick enough that a spoon can stand up inside it.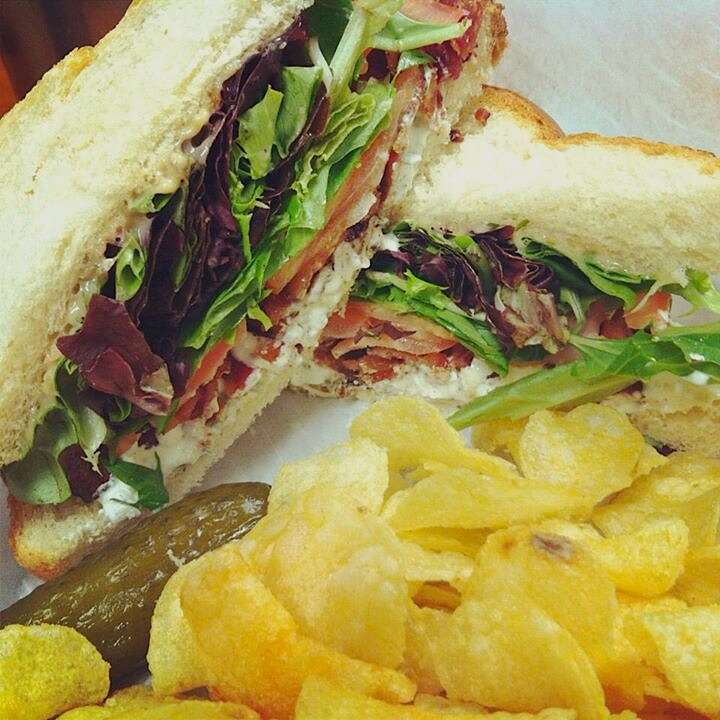 Benedictine spread
Jackknife Cafe (address and info)
Butchertown
Benedictine Spread is simple -- cream cheese, cucumber, and two drops of green food coloring -- but tasty. It's most often seen on summertime sandwiches, as a vegetable dip... and eaten out of the tub with a spoon. (Don't worry, true Kentuckians won't judge you.) Jackknife Cafe's Benedictine is the perfect mix of creaminess and tanginess -- and you can add it to any of the deli's sandos.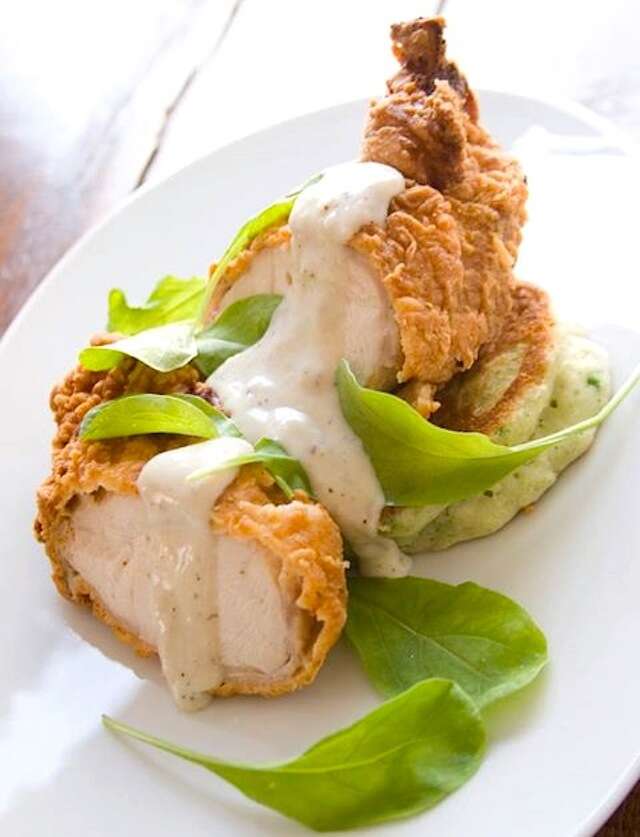 Fried chicken
Harvest (address and info)
NuLu
It's what Kentucky is known for. And, sorry Colonel, but you're not the best place to get it. Harvest excels in regional cuisine made from locally sourced ingredients and their fried chicken is no exception. Harvest's is a buttermilk-soaked, battered, and fried breast and thigh served over a savory hoecake, drizzled with creamy gravy and topped with spicy greens.
Cheeseburgers
Bunz Burgerz (address and info)
The Highlands
Did you know the cheeseburger was (supposedly) invented in Louisville? Well, you do now. And Bunz Burgerz is a little small, a little dive-y, and totally underrated spot to get them -- with their thick all-beef patties, generous additions of fried eggs and bacon, and special Bunz sauce.
Bourbon
Down One Bourbon Bar & Restaurant (address and info)
Downtown
Woah, we take back the fried chicken comment -- this is what Kentucky is known for. Down One Bourbon Bar & Restaurant is located in the center of Bourbon Row at 3rd and Main St in Downtown Louisville, and features a selection of more than 120 varieties, including proprietary barrel programs, making it pretty much the best place to get a glass.
Sign up here for our daily Louisville email and be the first to get all the food/drink/fun in town.