Healthy eating is not one of our great city's claims to fame. However, it can be done, even though we all have slightly different ideas of what "healthy" actually means. Whether you're looking to "reduce," eat raw, go on a juice fast, be vegetarian or vegan, go paleo, eat clean, or merely trace your food to a farm, Memphis (surprisingly!) does have you covered.
Midtown/East Memphis
Raw Girls offers organic, seasonal, locally grown, dairy-, gluten-, and refined sugar-free raw foods and juices packaged to go in its Midtown and East Memphis food trucks throughout the weekend. You can stock up, or have a box delivered straight to your home or office each week. Favorites include the Raw Girls famous taco salad with walnut meat; fresh zucchini pasta with homemade pesto; burgers; and Thai coconut & melon soup.
East Memphis
Currently undergoing an expansion, the Cosmic Coconut is soon to be an even bigger and better go-to spot for fresh and delicious vegan and vegetarian items. Until mid-August, a limited menu of juices, smoothies, and shots will be available at the food truck parked outside. Foodwise, the standout item here is the buffalo tempeh wrap made with leafy kale and spicy cauliflower.
Cooper-Young
Imagine Vegan Cafe is a family-owned and -operated vegan cafe specializing in foods that are unavailable anywhere else in town. This is the place to order a burger or a BBQ sandwich or whatever you like without any worry about whether it includes any animal products. It also carries a pretty fine veggie plate -- and the weekend brunch is spot-on.
Midtown
Juice Bar is a self-described "I want to eat healthy and feel great" type of place. In season, it purchases directly from local farms whenever possible, and takes great pride in offering an assortment of items from other local partners year-round. It has healthy options like the Super Greens juice made with local wheatgrass; a superfoods salad with kale, spinach, organic quinoa, and fresh-juiced lemon dressing; and a morning bowl jam-packed with açai, hemp granola, banana, strawberries, blueberries, almond butter, cacao nibs, goji berries, coconut flakes, local bee pollen, and local honey.
Downtown
Bedrock believes that humans have evolved to eat real food -- nothing processed, refined, or modified. It sources organic fruit, local vegetables, and grass-fed, free-range protein to create dishes that "nourish and inspire." It's designed recipes with the optimal mix of nutrition and taste. The convenient grab-and-go kiosks, pre-order meals, and table service make eating paleo and/or primal-friendly easy. Menu items include burgers, salads, and fun specials like a gyro with a cornbread "pita."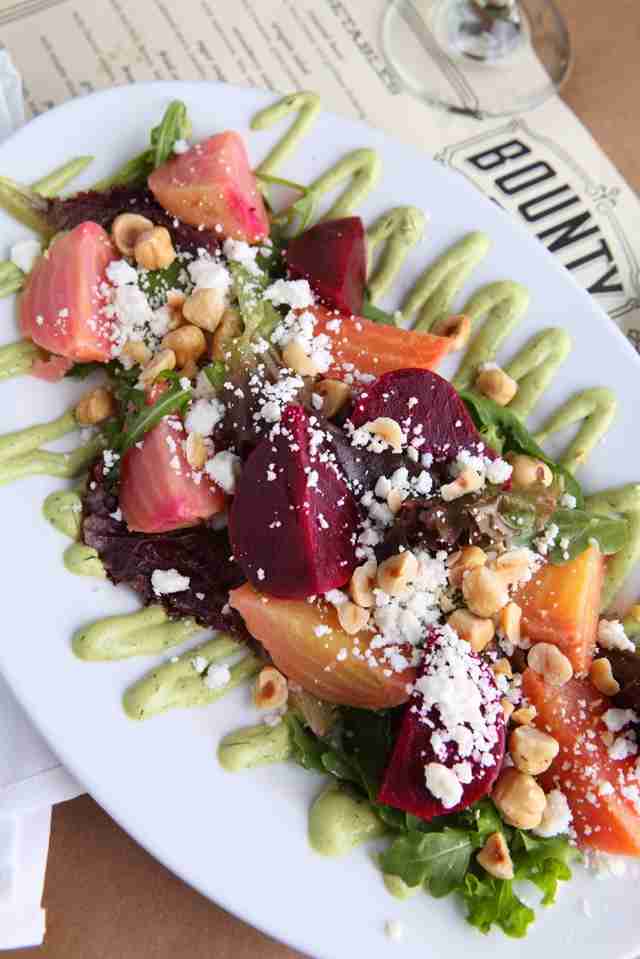 Broad Avenue Arts District
Bounty, Broad Avenue's one and only fine dining restaurant, is "quietly" gluten-free, specializing in dishes that use locally sourced meats and veggies. Everything comes to the table family-style so you can share... but no one says you have to. Look for dishes like the pan-seared halibut served with a creamy succotash consisting of heirloom tomatoes, okra, sweet corn, and fresh herbs, all topped with fried onion and romesco sauce.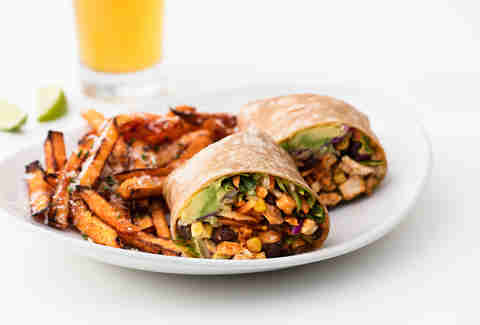 East Memphis/Downtown
LYFE Kitchen makes its nutritional values readily available so diners can order an item based on the calorie count, whether it is gluten-free or vegetarian/vegan. It offers a number of delicious salads, flatbreads, and sandwiches -- however, the quinoa crunch bowl reigns supreme. It even has a bar of hand-selected liquors to create high-quality, low calorie cocktails.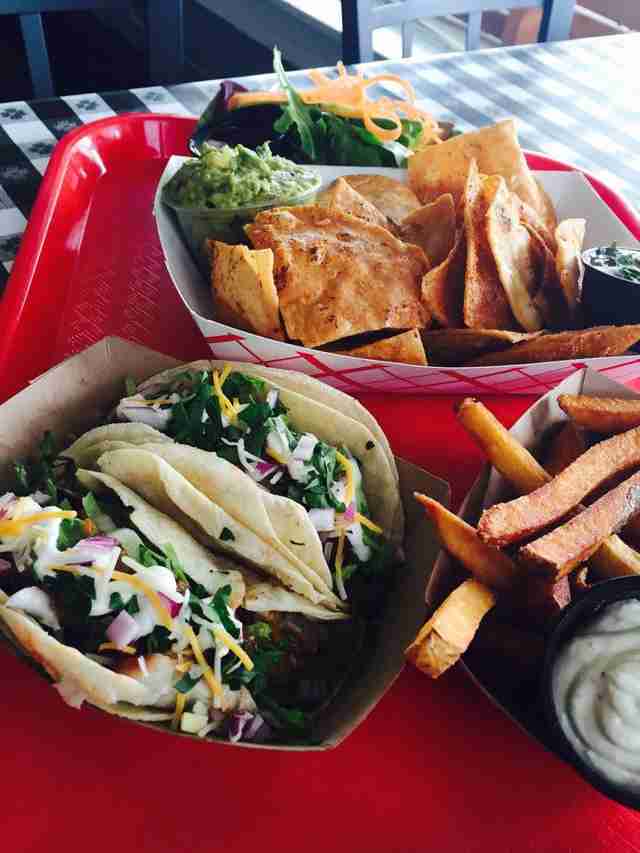 Midtown
The Fuel Café has been undergoing some fine-tuning as of late, but the food trucks are out in force. Fuel's popularity is due to its all-natural menu that contains vegan-friendly dishes and grassfed meats. Veggie burgers, tacos, and the walnut loaf are all excellent choices.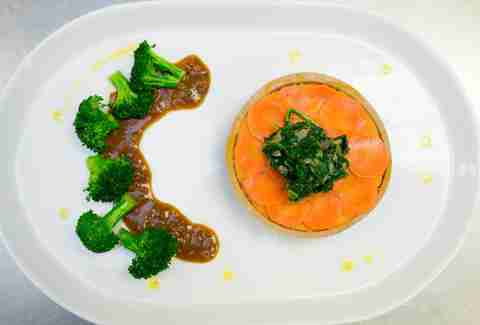 East Memphis
Julles Posh Food Co. is chef Julliet Bhupesh's simple yet profound approach to nutrition: moderation, balance, and variety. Globally inspired, gourmet meals can be delivered right to your door and are available for pick up in the store. Her menu focuses on portion control, superb ingredients, and balanced nutrition. She uses organic ingredients -- when available -- as well as proteins free of added hormones and antibiotics. Each dish is comprised of an array of colors, flavors, and textures.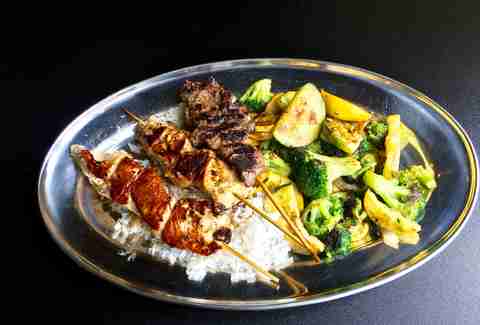 Midtown
Blue Nile's menu is full of tasty Ethiopian options, with the vegetarian platter as the real standout. It features mild and spicy mesir wat (a stew made of spicy lentils or mild split peas), a variety of salads and veggies, and plenty of injera. Other healthy options include a phenomenal red snapper platter, tofu kabobs, grilled veggies, and beet salad.
Medical District
The Trolley Stop, which is owned by some of our favorite farmers, Jill & Keith Forrester, serves locally grown food served up fresh daily. They are committed farmers, proud to support local farms and food purveyors whenever possible. The menu features a daily lunch plate special, burgers, pizzas, milkshakes, and more. Delivery is also available, or pick up a pizza yourself, and give your car that sought-after "delicious pizza" smell.
Cooper-Young
Tsunami, now in its 18th year of business, can always be counted on to bring amazing meals to your mouth. The Pacific Rim-inspired menu has a small plates section that changes daily based on what's fresh and in season. Cold sesame noodles, salads, deviled eggs, and black bean soup are standard vegan-friendly options. For the pescetarians, the sky's the limit at Tsunami -- enjoy creations such as opah (moonfish) with steamed baby bok choy, pineapple gastrique, and soy reduction.
Sign up here for our daily Memphis email and be the first to get all the food/drink/fun in the Blues City.