In the early 1900s, when no one smiled in pictures and duels were still an appropriate way to find a wife, Memphis was the second-most popular Southern city for Italian immigrants looking to re-settle (New Orleans came in at No. 1). As a result, the Bluff City has strong Italian roots, and nowhere is that more evident than the city's rich selection of traditional and contemporary Italian restaurants.
Recommended Video
Birria + Ramen = Birriamen
East Memphis
Childhood friends Andrew Ticer and Michael Hudman, who both come from large Italian families, started planning their restaurant when they were kids. As they grew up, they got the proper culinary training to pursue that dream, and today, they serve fresh, gourmet Italian meals in this sophisticated East Memphis spot. Dishes like potato gnocchi with short ribs or mezza luna with pistachio and asparagus pesto show off the James Beard Award-winning duo's culinary-school skills while retaining the home-cooked flavor that would make their Italian grandparents proud.
Downtown
Situated in the heart of the South Main Arts District, Spindini offers an elegant and modern take on traditional Italian dishes. Menu items are prepared with local, organic produce from Woodland Farms (Spindini's company farm) and honey from the restaurant's dangerously delicious beehives. The wood-fired oven is positioned at the end of the bar, so patrons can watch as chefs fire up lobster & bacon pizza.
East Memphis
Italy meets Greece at the classed-out Bella. Avgolemono (a Greek soup with lemon and chicken) is served alongside Tuscan white bean and kale soup, for example. Much of the menu is heavy with Italian classics -- ravioli, spaghetti Bolognese, lasagna -- but there are a few Southern twists thrown in (like the smoked butt barbecue pizza). The ambiance is sophisticated enough for a date, and casual enough for a family dinner with the kids. Whole-wheat and gluten-free options are available.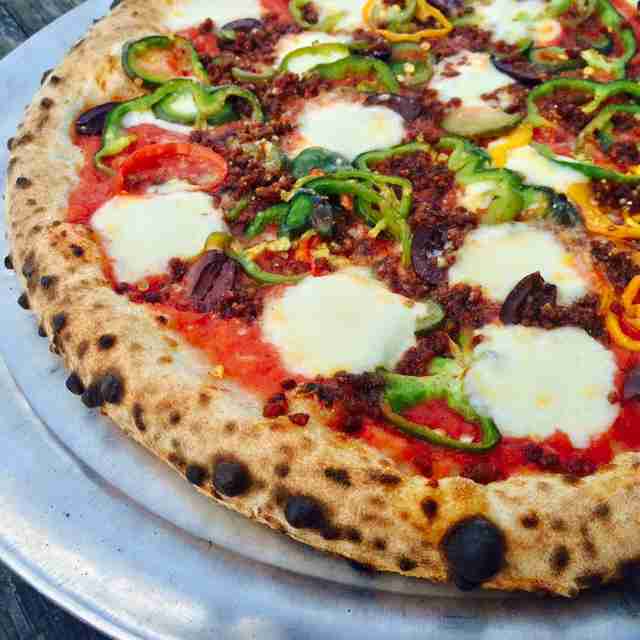 East Memphis
Ticer and Hudman keep at it with this sister restaurant to Andrew Michael Italian Kitchen. While the latter tends toward traditional Italian fare, Hog & Hominy offers the chefs a chance to showcase their Southern upbringing. The menu here combines Southern soul with authentic Italian, resulting in dishes like collard greens with pork belly, biscuit gnocchi with field peas, and poutine with neckbone gravy.
Midtown
Chef Jason Severs recreates the fare of Puglia (in Southern Italy) at this Overton Square institution. That means you'll find dishes like spaghetti alla carbonara or roasted tiger prawns with basil and chiles. Bari also features a vast wine selection, with Italians from almost every region of the country. And the cheese menu boasts more than 40 styles of Italian cheese.
East Memphis
If you're looking a casual space with vinyl tablecloths and wood paneling on the walls, Pete & Sam's is it. This Memphis favorite has been family-owned and -operated for more than 60 years, and it certainly has the mom-and-pop feel. And because the venue's been around for so long, the menu leans on predictable yet classic Americanized Italian favorites. There's barbecue spaghetti (a Memphis specialty), as well as spaghetti marinara or spaghetti with meatballs. Pete & Sam's also serves steaks in just about any cut imaginable, like the infamous spaghetti cut (only joking, Pete & Sam).
East Memphis
In Memphis, the Grisanti name is synonymous with Italian food. More than 100 years ago, Willie and Mary Grisanti opened an Italian restaurant in Memphis, and members of their family have kept the family business going at various Italian restaurants all over town. Many of those places have come and gone, but Frank Grisanti's continues to serve the family classics. Among those is Elfo's Special (named for one of the family's patriarchs), which is spaghetti with garlic butter, shrimp, and mushrooms.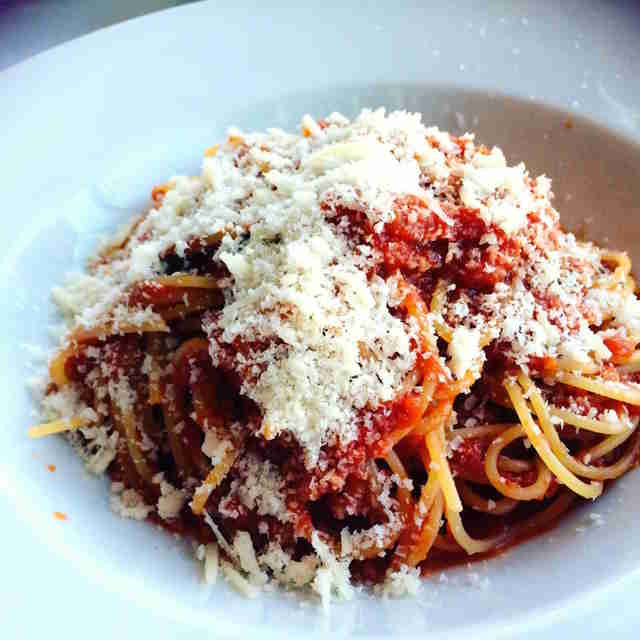 Cooper-Young
Located at the corner of Cooper and Young (probably the hippest corner in town, whatever), Strano! serves up Sicilian-inspired pasta dishes, pizzas, and meat-based entrees like oven-roasted quail or chicken Parm. Pizzas range from the classic pepperoni to the adventurous King Alaska -- salmon over tomato sauce with caramelized onion and chevre. Strano! also does brunch, where the menu ranges from Southern classics such as fried chicken biscuits to Italian fusion (read: honeydew and mint salad with prosciutto and buffalo mozzarella).
Midtown
Hot and cold sandwiches on crusty baguettes as well as simple pastas and pizzas are offered at this casual deli. Some, like the Philly cheesesteak and the veggie sub, are prototypical American-style offerings, but others, like the Acquisto (ham, mortadella, salami, provel, green olive dressing) highlight the flavors of Italy. Pastas are limited to spaghetti with meatballs or with marinara, and pizzas don't stray from the classics (three-cheese, sausage, pepperoni). Fino's was originally opened as an Italian grocery, and while the majority of the interior is now dedicated to deli seating, there are still a few shelves of imported Italian goods.
South Memphis
Established in 1923, Coletta's is one of Memphis' oldest restaurants. This laid-back family diner lays claim to the invention of the Memphis-style barbecue pizza; a pizza piled high with pulled pork and tangy 'cue sauce. Barbecue spaghetti and barbecue salad are also offered. Traditionalists will find plenty on the menu for them as well, such as stalwarts like chicken Parm, lasagna, and ravioli. The wine selection -- Beringer and Turning Leaf -- only serve to complement the diner's laid-back vibe and welcoming atmosphere.
Sign up here for our daily Memphis email and be the first to get all the food/drink/fun in the Blues City.