You can always afford to travel the world -- at least your stomach can -- thanks to the spread of international eats throughout Memphis. No matter what type of food you're in the mood for, these are the best restaurants for every type of cuisine in the city.
Recommended Video
Send Foodz: New York City Wine & Food Festival
Overton Square
Bari has it all -- great location, atmosphere, food, cocktails, and service. Whether you're sitting at the bar and having a few small plates or having a full-on romantic dinner, Bari has you covered. It's a family-owned restaurant specializing in Pugliese cuisine. Favorites include frutti di mare fritti, spaghetti alla carbonara, orzo con pomodoro e granchio, and tonno arrostito.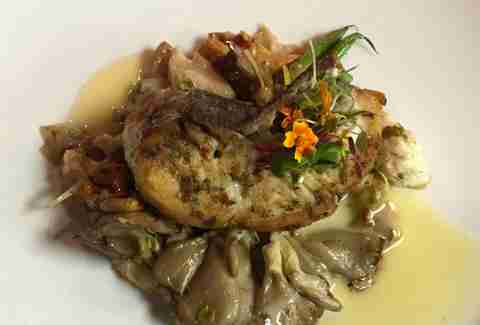 East Memphis
Chef Erling Jensen was born in Denmark, and started cooking at age 14. In every city there is a special place where people go for fine dining and here that place is Erling Jensen. The menu includes French delicacies like crispy sweetbreads, a rack of lamb, and a chocolate soufflé. On Sunday nights the restaurant offers a special three-course prix-fixe meal for $38.
Germantown
Las Tortugas has redefined our idea of Mexican food by refusing to Americanize the process or presentation. Fresh is always the main ingredient. The atmosphere is casual, but the food is serious. The tortas and tacos will blow your mind. No meal is complete without an order of elote and an agua fresca.
Lakeland
Emerald is the most authentic Thai restaurant we have so just hush and drive to Lakeland. You won't regret it. Dishes are served in the Thai style which means you can get a small basket of steamed sticky rice on the side. Everything is better with sticky rice, especially if you order it spicy.
Midtown
Saigon Le is one of the oldest Vietnamese restaurants in town and has definitely stood the test of time. It has a great variety of vegetarian options, delicious & spicy soups, and everything is served with an abundance of fresh herbs from its garden. The more often you dine there, the more the staff likes you and treats you like family. Most regulars have a life goal of being invited to the big round table for family-style dinner and off-menu delicacies.
Bartlett
Asian Palace is the perfect place to go and try all of the exotic Chinese dishes you always wanted to try but have been too scared to. Take a group on Sunday for dim sum and see what Chinese cuisine is really all about.
East Memphis
The food and service at Mayuri are consistently excellent. Mayuri serves authentic North and South Indian food and the dishes are prepared from recipes that have been passed from generation to generation. Cabbage curry, chana masala, broccoli rice, poori, spinach pakora, and tandoori chicken are just a few of the popular dishes. And yes, there's a lunch buffet.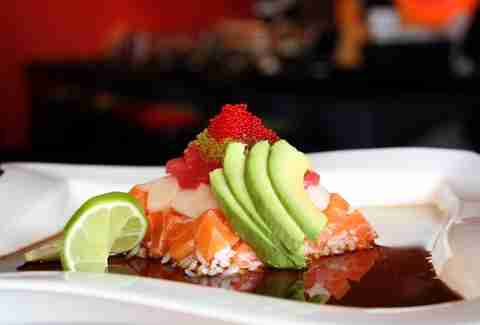 Midtown
Sekisui is not traditional Japanese, but it excels at classic dishes like tonkatsu and tempura. When it comes to sushi, you can count on Sekisui to have the freshest.
Cooper-Young
The Beauty Shop does not rely on butter to make its food taste good. Plus, it is totally possible to have a healthy meal here and it offers a truly robust vegan alternative to almost everything. The menu is inventive and it is often quite hard to decide what to order because everything sounds so good. Lunch, brunch, or dinner -- the Beauty Shop has you covered.
Midtown
The Crazy Noodle is a bit of a secret despite several years of cranking out some crazy dishes like manduguk, japchae, jam bong, and chicken curry ramen. The service is friendly, though often a little slow, as dishes are made to order.
Midtown
Built in an old gas station, Fuel specializes in all-natural, vegan-friendly food. Grass-fed meat rounds out the menu, but omnivores and vegetarians alike enjoy the veggie burgers, vegetarian meatloaf, and delightful salads. The food truck specializes in tacos and they are hands down among the best in town.
Midtown
The atmosphere at Blue Nile is cool and inviting with low lighting. Inside it feels like you are in a fabulous hideaway. The menu is very clear and has a lot of variety without being overwhelming. The whole snapper is a clear favorite, but the doro wat is also perfectly executed.